New Centertown Market at Disney's Caribbean Beach Resort
Putting the Spirit of the Caribbean into the new Centertown Market at Disney's Caribbean Beach Resort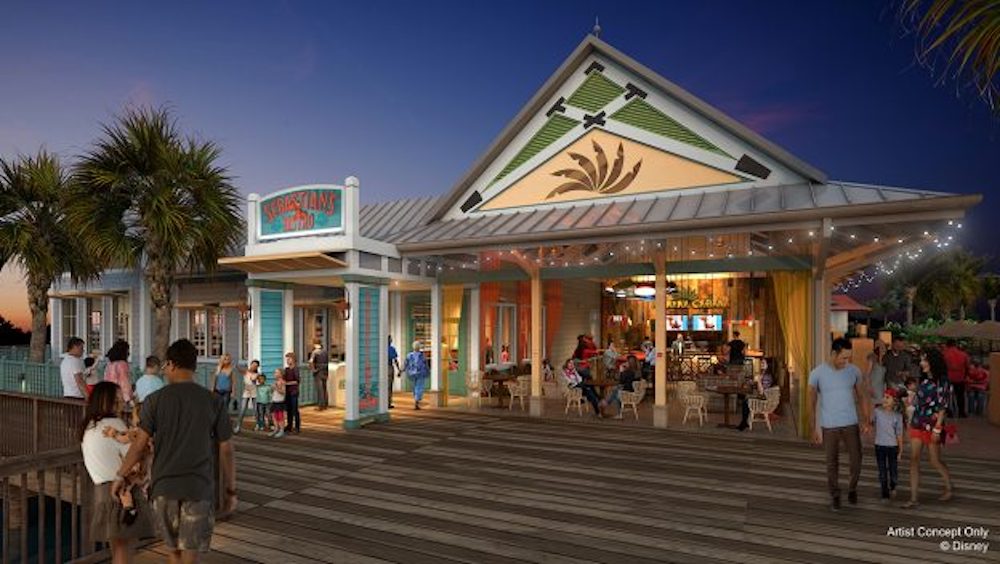 When Old Port Royale reopens at Disney's Caribbean Beach Resort this fall, you will be able to check in and embark on your island-inspired vacation with new places to gather, dine and relax, including the newly expanded Centertown Market. Designed as an indoor street market-style quick service restaurant, Centertown Market is full of colors and details from the Caribbean.
Imagineers researched the variety of festivals found throughout the Caribbean islands and these celebrations served as the inspiration for the colorful, hand-painted mural found at the heart of Centertown Market.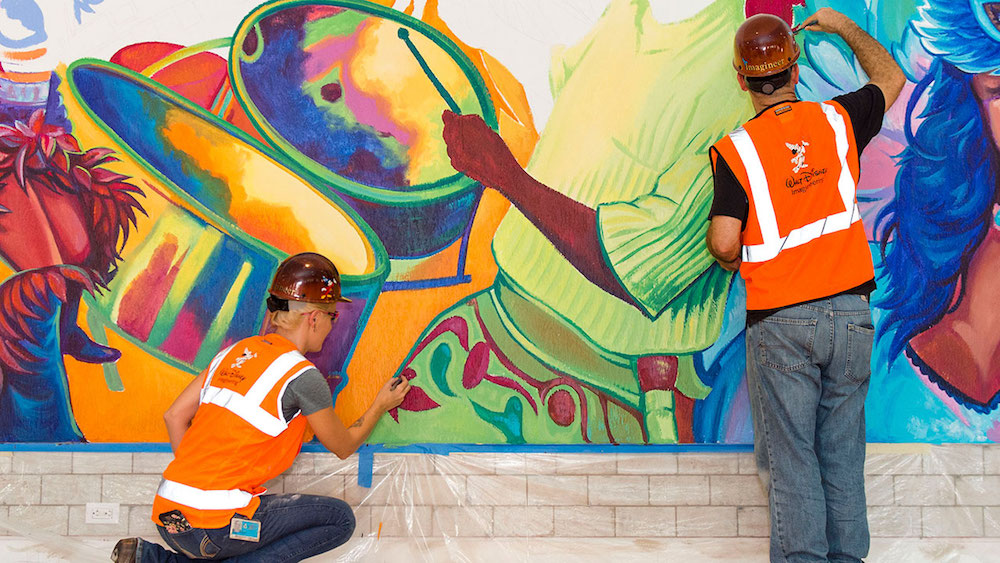 According to Walt Disney Imagineering, you may find a mural like this in a local marketplace building in the Caribbean. The mural depicts a street parade complete with music, dance and lavish costume pieces made from feathers and colorful hand-cut and fringed crepe paper.
Don't forget to visit the all-new table service restaurant, Sebastian's Bistro, for additional colorful details, including a screen of hand-painted fishing floats at the restaurant's entrance