New Entertainment Dazzles at Raglan Road Irish Pub and Restaurant at Disney Springs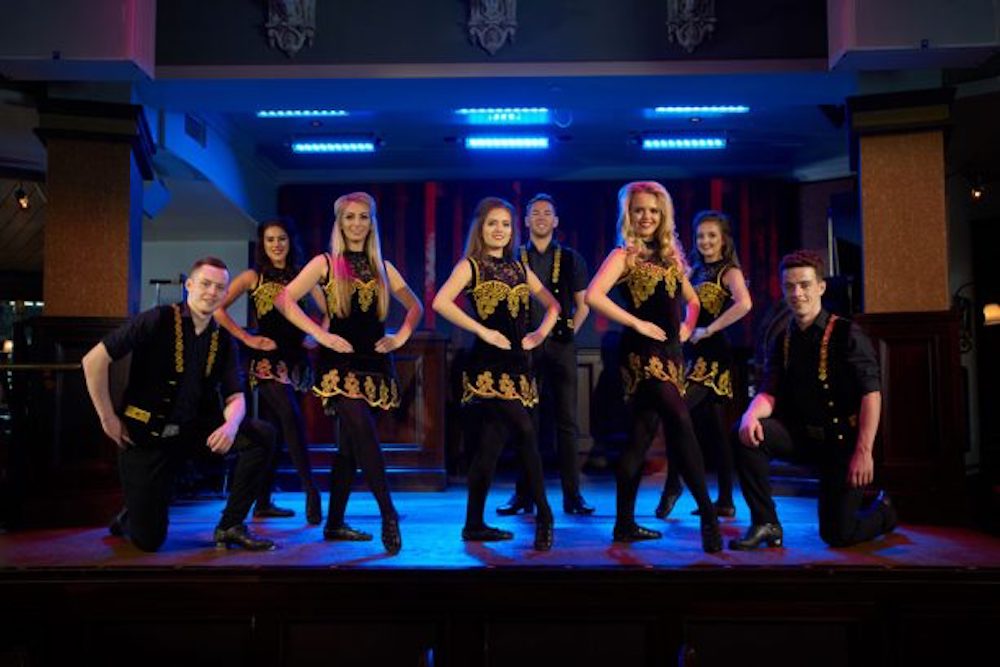 Raglan Road Irish Pub and Restaurant is already famous for being the go-to spot for a perfect pint of Guinness or an order of expertly prepared fish and chips, and for years, their entertainment line-up has been among the most popular at Disney Springs®.
A brand-new show – Rhythms of Raglan 2018 – just launched after months of rehearsals in Ireland; it leverages the pub's stunning video backdrop, crisp acoustics and the very best in Irish talent.
Here's a few more fun facts about the production …
4 new shows throughout each evening, plus a new weekend Rollicking Raglan Brunch show
16 musicians (11 new and 5 returning musicians, including two Scots)
1 "absolutely cracking" new Raglan Road dance troupe with 8 new Irish dancers and one troupe veteran, many who have toured the world
16 new dance routines and 14 new songs
55 new pieces of musical content from songs and instrumentals to jigs and reels that show the journey of Irish music throughout the world from Trad to Celtic Rock to Funk, Latin, Bluegrass
A suite of stage shows telling the musical and visual stories of Ireland's culture that spans thousands of years from ancient times to today
A brand-new tech department and 3 new engineers
2 video production designers whose vibrant set pieces include a black-and-white musical hero tableau through the ages that include Luke Kelly, Van Morrison, The Dubliners, Sinead O'Conner, U2 and many more
Nearly 70 hours per week of live Raglan Road entertainment – 80 hours on the Grand Room stage, 80 on the patio, plus additional performances in the Raglan Room and Music Room
In addition to the new Grand Room stage show, the location recently introduced a new late-night band, Strings and Things, and two additional new acts – TradGad and High Road – alongside the return of Reel Republic with additional new musicians.
As before, there is no cover charge to enjoy Raglan Road entertainment so encourage you to check out the new line-up the next time you visit Disney Springs!