New Fortune-Telling Fun to Experience at Disneyland Resort on the Play Disney Parks Mobile App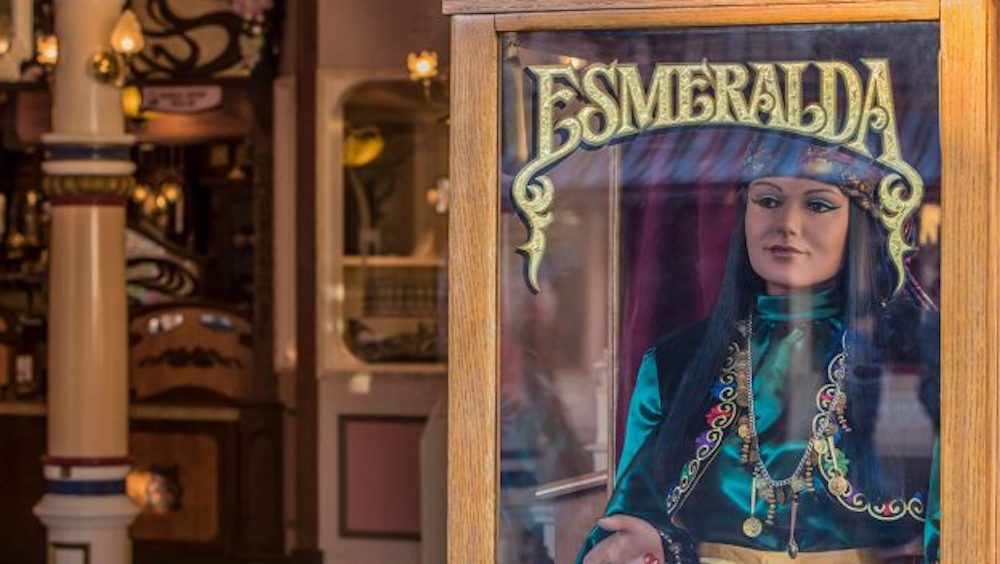 Two new exciting experiences were just added to the Play Disney Parks mobile app for Guests to enjoy at the Disneyland® Resort! Now, with the Play Disney Parks app, you can collect dozens of all-new fortunes and a series of stories as told by Esmeralda the Fortune Teller on Main Street, U.S.A., and Fortune Red in New Orleans Square at Disneyland Park.
Each day you visit the park, you can collect one fortune and a piece of the fortune teller's story at both Esmeralda the Fortune Teller and Fortune Red through the Play Disney Parks app, without inserting a quarter! Guests can come back on another day to get another fortune and the next part of the story. Much like current experiences with these fortune tellers, the fortune will be printed for the Guest on a collectible card for a fun keepsake, plus the card will have the next chapter of the story. The fortune teller's stories obtained will also be digitally collected in the Play Disney Parks app to be able to enjoy anytime you choose! Or, if you are eager to get to the next chapter of the story right away, tyou can choose to drop a quarter into the machine for an additional fortune and another part of the story that same day. There are three 10-part stories at each machine to collect!
No trip to Main Street, U.S.A., is truly complete without a stop at this popular fortune teller. Guests have visited this iconic spot in the Penny Arcade for years to take home a special memory, a fortune from Esmeralda. Now, you can see what Esmeralda reveals for them—including dozens of fortunes unique to the Play Disney Parks app and a series of multi-part stories from her past.