Our Love and Investment into The Most Magical Place on Earth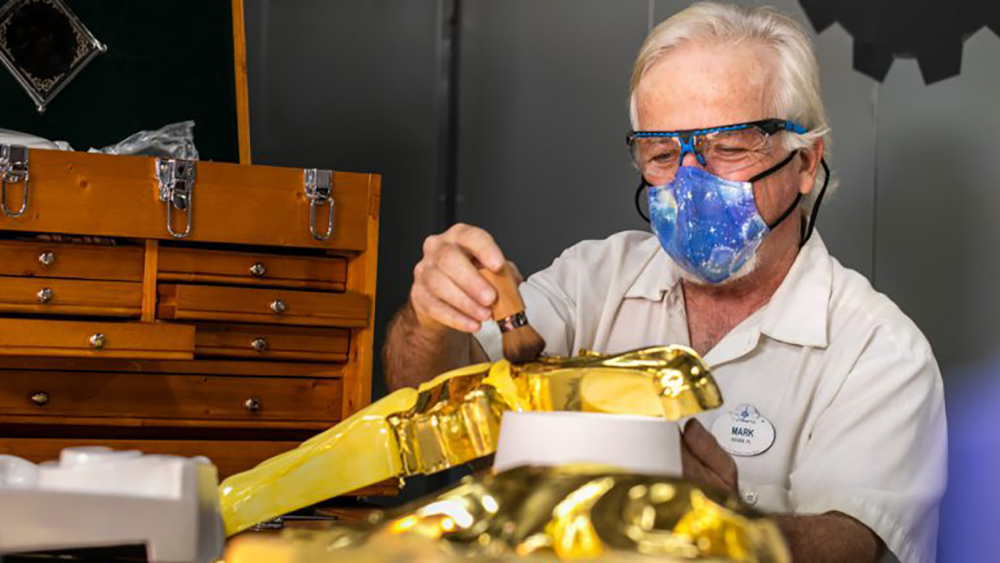 It's safe to say the 50th anniversary celebration of Walt Disney World Resort will be truly magical. Guests can take one look at Magic Kingdom Park these days, and tell something really special is about to happen.
We've put a lot of love and investment into this magical place recently, refurbishing and repainting beloved attractions like Jungle Cruise and Buzz Lightyear's Space Ranger Spin, adding brighter and more dimensional colors to fan-favorite areas, and—of course—adorning the park and Cinderella Castle with breathtaking EARidescent décor. From the very highest 189-foot turret soaring above the castle to the pathways beneath Guests' feet taking them from one magical land to the next, every detail—big and small, high and low—has been embellished for this momentous occasion.
In true Disney fashion, the details make all the difference. Walking the park for a day of fun and adventure, Guests may not even notice the colorful variegated gold adorning their favorite areas, the enhanced marquees shining throughout the park, or even the hand-painted murals added to the facades in Adventureland and Fantasyland. Prince Charming Regal Carrousel looks absolutely stunning, with true gold accents and the ornate railing being restored to its original day glory. Every inch looks as beautiful as ever.
One favorite is the incredibly symbolic gold leaf detail of the "5" and "0" on the "it's a small world" clock tower… it's ever so slight but represents so much for us and this place we all love. These subtle features are everywhere—on the rooftops, in the concrete and everywhere in between—Guests can just look around and they may find their new favorite spot.
Preparing for "The World's Most Magical Celebration" has clearly inspired cast members and Imagineers to pull out all the stops, and the 50th magic extends to all four of our theme parks as we get ready for the celebration. It's certainly a sight to behold—one that we can't wait to share with the world during the historic 18-month 50th anniversary celebration of Walt Disney World Resort.

---
Published: September 22, 2021

[