Pixar Pier at Disney California Adventure Park
Pixar Pier at Disney California Adventure Park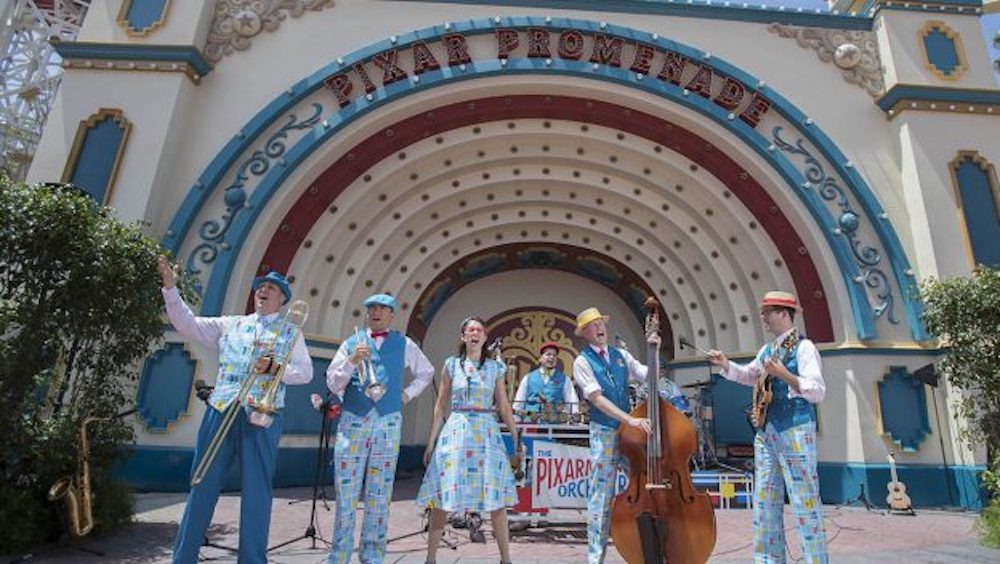 Here is a closer look of Pixar Promenade, located at Pixar Pier in Disney California Adventure® Park.
This charming seaside promenade is inspired by classic turn-of-the-century California boardwalks. The reimagined area celebrates the heartwarming stories and beloved characters from all Pixar films. Join us on a tour of Pixar Promenade!
The focal point of Pixar Promenade is the soaring Pixar Pal-A-Round. As you step up to the attraction, you'll notice different pairs of Pixar pals on each of the 24 gondolas!
You can also test your skills at the Games of Pixar Pier, including Heimlich's Candy Corn Toss, Wall-E Space Race, La Luna Star Catcher and Bullseye Stallion Stampede.
Another prominent feature is the classic band-shell stage, where Guests may find The Pixarmonic Orchestra performing its repertoire of fun tunes. At Bing Bong's Sweet Stuff, discover a treasure trove of candies, souvenirs and trinkets. For some savory bites, Guests can head over to Angry Dogs, where the dogs heat up as Anger from "Inside Out" burns with rage!
Take a closer look in this video!