Play Big with the Green Army Patrol in Toy Story Land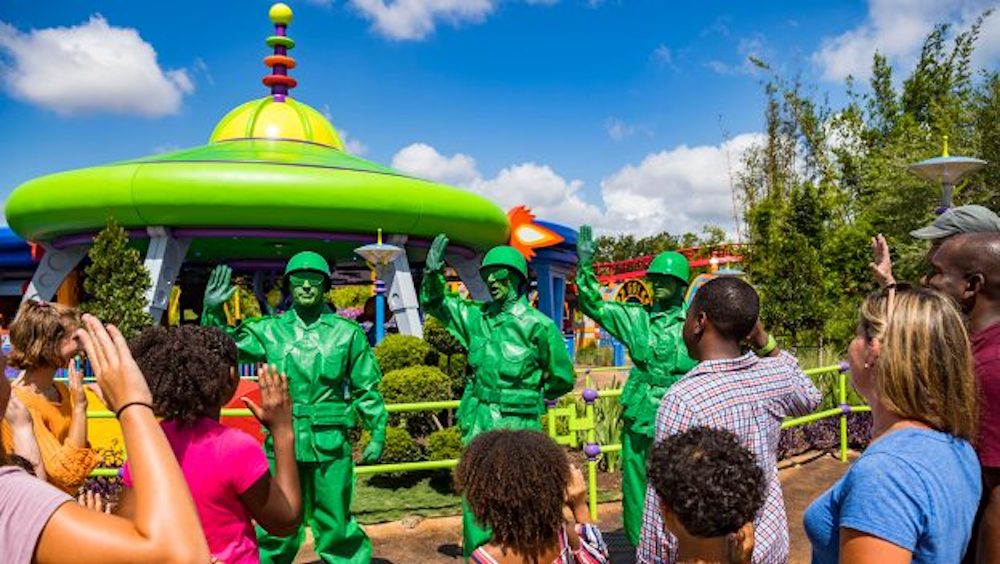 It's time to Play Big, at Toy Story Land at Disney's Hollywood Studios® ! When you visit this fully-immersive new world, you'll suddenly find yourself the size of a toy, wandering through Andy's backyard and engaging with some of his favorite toys. Buzz, Woody and Jessie are there, along with a Green Army of toy soldiers to get everybody involved in the fun!
The Green Army Drum Corps marches through the backyard several times a day, playing lively percussion sets filled with awe-inspiring drum sequences. You will definitely want to be on the lookout for their high-energy, one-of-a-kind performance, and you may even find themselves drumming with the corps!
Elsewhere, Sarge and his Green Army Patrol are looking for recruits to enlist in a fun and interactive boot camp for all ages. Guests could get caught up in a game of "Sarge Says," playing with giant Pixar balls, oversized crayons and other fun props to see if they have what it takes to become an official Green Army cadet.
Contact Small World Vacations for assistance with your Walt Disney World Vacation. Get your no-obligation price quote today!