Playlist, Villain Revealed for Guardians of the Galaxy: Cosmic Rewind at EPCOT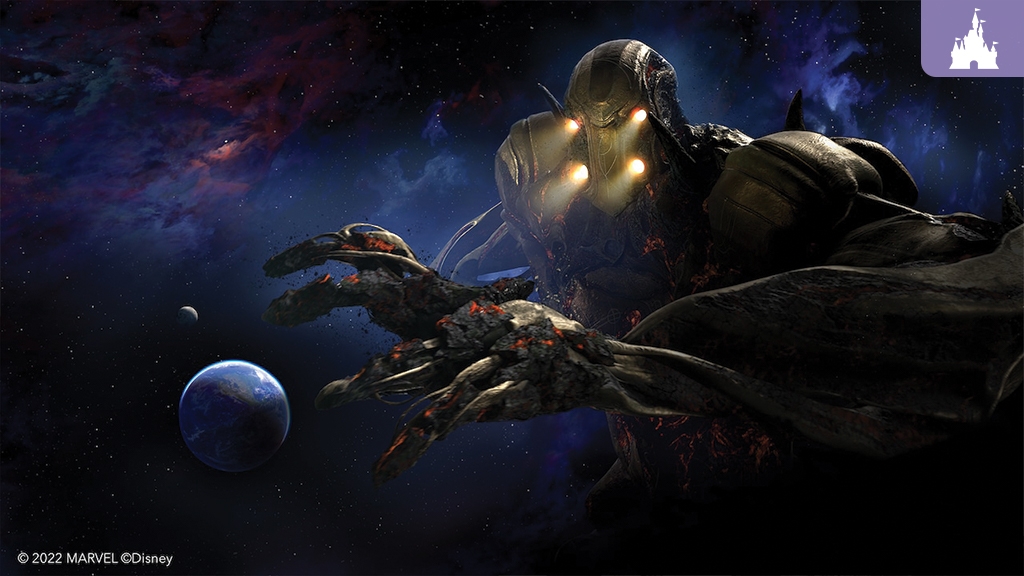 Anyone who's watched the "Guardians of the Galaxy" movies knows Peter Quill (a.k.a. Star-Lord) loves music more than just about anything. Classic pop tunes are woven into the fabric of the films and characters so much, and there will also be a great playlist for Guardians of the Galaxy: Cosmic Rewind when this new attraction debuts May 27 at EPCOT.
When Disney Imagineers were developing this family-thrill coaster, they came up with a list of more than 100 potential songs for the Starjumpers' onboard sound system. The team rode the attraction over and over again testing how various tracks fit with the spirit and the movement of the coaster. They finally settled on this "Awesome Mix" of six songs, in their classic versions:
"September"
"Disco Inferno"
"Conga"
"Everybody Wants to Rule the World"
"I Ran"
"One Way or Another"
Guests won't know which track they'll hear until they actually blast off with the Guardians on an intergalactic chase through time and space. Guests will need all the encouragement they can get, too, because the Guardians are asking for help to stop Eson, the Celestial seen in the image above, from completing a nefarious plan. Eson is powerful, ancient, and seems poised to grab our planet in one hand.
Whatever his intentions, at least the Guardians are on our side – awesome tunes and all. Come help them save the galaxy (again!) beginning May 27 when Guardians of the Galaxy: Cosmic Rewind officially opens at EPCOT as a major milestone in the park's historic transformation and another big moment in the Walt Disney World 50th Anniversary celebration.

---
Published: April 19, 2022

[