Policy Changes for Your Next Visit to Walt Disney World or Disneyland
Policy Changes for Your Next Visit to Walt Disney World and Disneyland
With so many exciting new offerings coming to Walt Disney World Resort and Disneyland Resort in 2019 and beyond, there is so much to look forward to as you plan your next visit. When planning, be sure to take a moment to look at the latest rules for each destination, which are available at DisneyWorld.com/Rules and Disneyland.com/Rules. These pages are an excellent planning resource and provide detail on a variety of policies for the parks, Disney Resort hotels and beyond.
Disney makes updates to these rules from time to time and are implementing some changes, including the removal of smoking areas within parks and the adjustment of park policies related to stroller size, wagons and loose ice.
Here are a few tips to help ensure a smooth arrival during your next visit.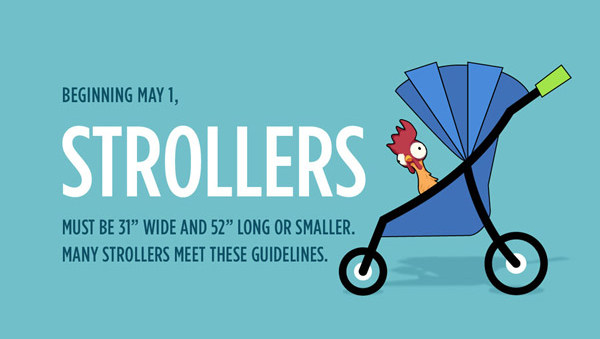 STROLLERS
Beginning May 1, Disney is adjusting their guidelines on stroller sizes, which will require them to be no larger than 31″ (79cm) wide and 52″ (132cm) long or smaller. The good news – many of the strollers on the market, including many double jogging strollers, fit within these size guidelines.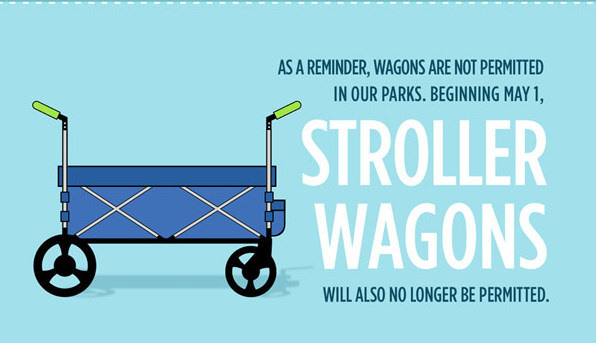 Also, just a reminder that wagons are not permitted in Disney parks. Beginning May 1, stroller wagons will also no longer be permitted. These updates are designed to help guest flow and ease congestion, making the parks more enjoyable for everyone.
TIP: The smaller your stroller, the easier it is to navigate and maneuver the parks. At Walt Disney World Resort, your clients can rent a single or double stroller once they arrive, and they can be rented each day. Or, they can choose a Length of Stay Rental, which will save them time and money. While Walt Disney World already offers a double stroller rental, Disneyland Resort will soon offer one too.
SMOKING
Also beginning May 1, smoking areas will no longer be present inside Walt Disney World or Disneyland theme parks, water parks, ESPN Wide World of Sports Complex or Downtown Disney in California.
TIP: Designated smoking areas will be available outside the entrances to the areas listed above, and at Disney Springs in Florida. For guests who have room or dining reservations, smoking areas are also available at Disney Resort hotels.
LOOSE ICE
Beginning today, if your clients plan to bring a cooler or cooler bag to store snacks and drinks for theme park or water park adventures, it's important to know that loose or dry ice are no longer permitted.
TIP:  We recommend your clients use re-useable ice packs instead. Complimentary cups of ice are available at Food & Beverage locations inside the parks if needed.