'Rivers of Light: We Are One' and More New Magic Starts This Weekend at Disney's Animal Kingdom
'Rivers of Light: We Are One' and More New Magic
Starts This Weekend at Disney's Animal Kingdom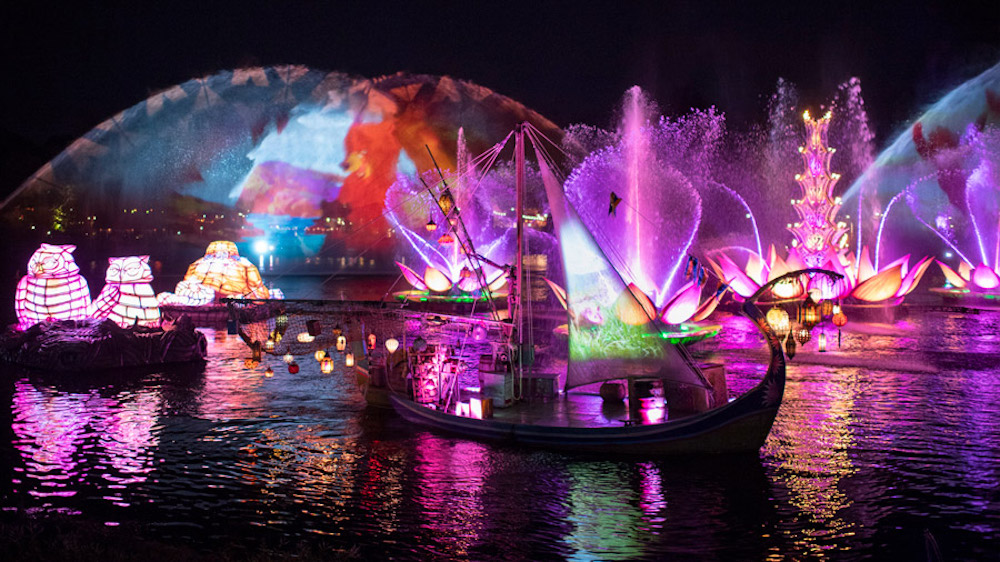 "Rivers of Light: We Are One" debuts this weekend at Disney's Animal Kingdom® Theme Park, as the next chapter of this beautiful nighttime pageant unfolds, telling the story of our connection with animals and the emotions and milestones we all share in our journey through the great circle of life. This reimagined version of the show introduces additional, stunning imagery and familiar animal characters from Disneynature films, along with a colorful tapestry of classic moments from Disney animation.
Also starting this weekend, the Tree of Life awakens each evening with a new story inspired by this summer's release of "The Lion King." Moments from Simba's journey are depicted in a beautiful artistic style, set to an evocative musical score comprised of new arrangements of familiar tunes. And all summer long, Disney's Animal Kingdom is celebrating "The Lion King," from the Hakuna Matata Time Dance Party and unique photo opportunities to the ever-popular "Festival of the Lion King" and special décor throughout the park.
Now more than ever, it's a great time to visit Disney's Animal Kingdom to take in the magic of nature and feel the love for "The Lion King."
Disney's "The Lion King," directed by Jon Favreau, journeys to the African savanna where a future king must overcome betrayal and tragedy to assume his rightful place on Pride Rock. Utilizing pioneering filmmaking techniques to bring treasured characters to life in a whole new way, "The Lion King" roars into theaters on July 19, 2019.
Here's a look at the upcoming film: