'Secrets of the Whales' Sand Sculpture Splashes into Disney's Animal Kingdom for Earth Month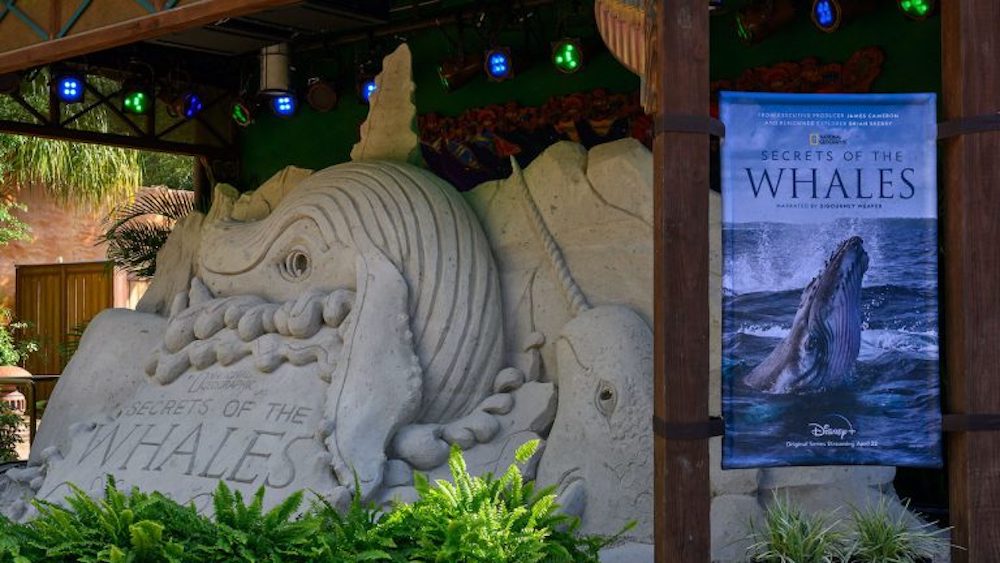 In celebration of the April 22 release of the Disney+ Original Series "Secrets of the Whales" from National Geographic, artists recently carved a new sculpture out of 40 tons of sand at Disney's Animal Kingdom Theme Park. The intricate sculpture took two artists over 16 hours to complete and features a sperm whale, humpback whale and narwhal inspired by footage from the series.
The four-episode series, executive produced by James Cameron, narrated by Sigourney Weaver, and featuring National Geographic Photographer and Explorer Brian Skerry, plunges viewers deep within the epicenter of whale culture to experience the extraordinary communication skills and intricate social structures of five different whale species: orcas, humpbacks, belugas, narwhals and sperm whales. Filmed over three years in 24 locations, throughout this epic journey, we learn that whales are far more complex and more like us than ever imagined.
The sculpture, a part of the Earth Month Celebration at the park, will be on display at the Discovery Island Stage through April 30, 2021.