Small World Vacations' Agent Jodie's Alaskan Disney Cruise
Every trip is a once in a life time trip, but my Disney Cruise to Alaska was something even better than that.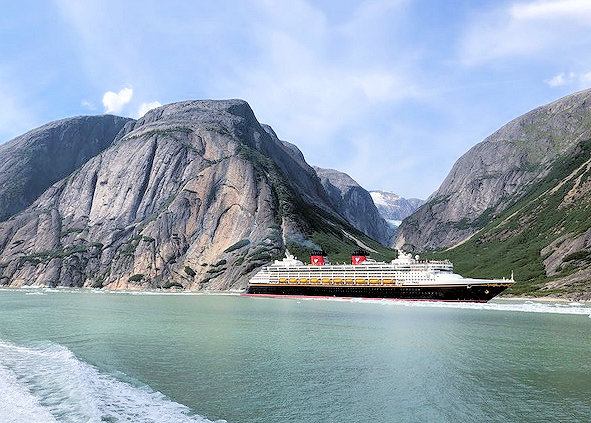 The first stop was in Tracy Arm, a fjord created by a glacier. The ship sailed into the Arm and a group went onto a smaller ship and went with the ship deeper into the fjord, then the second group did the opposite and sailed back out and eventually met up with the ship. My son and I were a part of the second group, which ended up being the best group. Getting closer to the Glacier you began to notice the cooler air coming down off the mountains, sweeping across the Glacier. In between the people talking you can hear the ice snapping and popping, almost sound like gunshots in the distance. The sight was otherworldly and breath taking.  This was probably the best DCL excursion we have taken.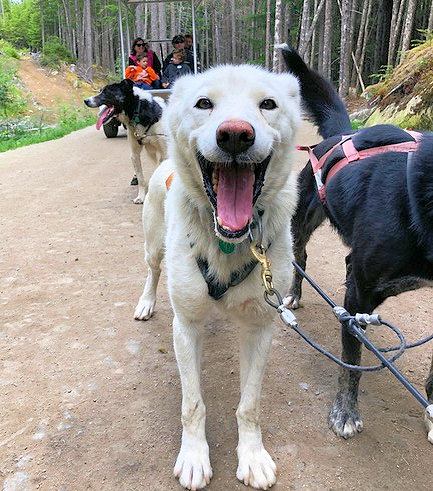 Skagway, the "Gateway to the Klondike", was my personal favorite stop. Here we met up with our lively, good spirited tour guide who took us to the Iditarod dog camp. 30-minute drive to base camp we left our bus and got into an off-road truck to bring us to the top of this mountain where the dog camp was located. My son and I were put onto this 6 person wheeled sled for the 16  dogs to pull, and off we went doing a few laps around the dogs course, truly a great experience. My son, who is an avid hiker and outdoor person, wished he could have went on a hike on the Chilkoot trail that runs through Skagway but unfortunately there was nowhere near enough time to do everything that we both wanted to do.  We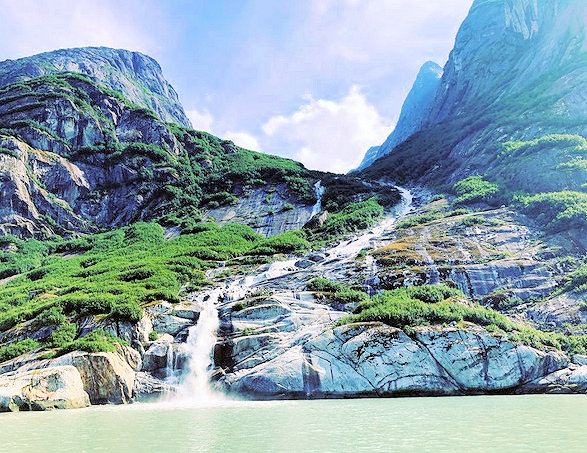 Juneau was the 3rd stop. We did a whale watch, which was really amazing, however really long and thus resulted in kids getting antsy and tired. During this whale watching trip we stopped at Tongass national park, and easily could have spent the entire day there and hope to someday come back and hike the trails and spend more than 30 minutes there.  We also had enough time left over in town to walk around a bit.  We visited the famous Red Dog Saloon and then took a shuttle back to the ship.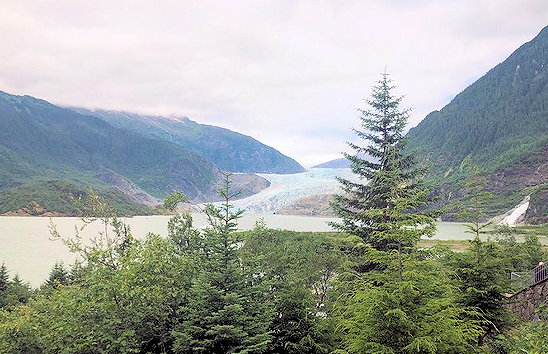 Salmon capital of the world; Ketchikan. While originally an old town Ketchikan felt like modern tourist cruise port, and that was really nice. We had no excursions booked and just wanted to relax, and eat, and we did a lot of both. Ketchikan had something to offer everyone, plenty of fun looking bars, sushi, even a lumberjack show, and most things in between. Although being the Salmon capital, they had some of the best Dungeness crab I have ever had.  We did not do an excursion in this port and really enjoyed the day walking around this historical town, of course ending with some fresh Alaskan Crab Legs.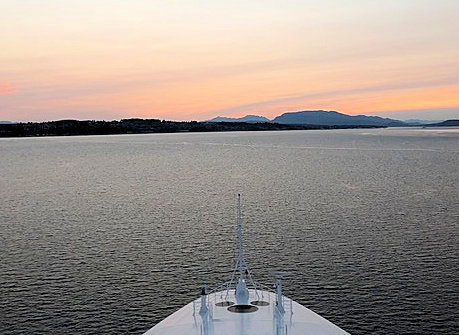 My Alaskan cruise was truly one of the most amazing and breath taking trips I have ever experienced, and photos do it no justice. See you on the next adventure!
Contact Small World Vacations' Independent Agent, Jodie at jodie@smallworldvacations.com