Star Wars: Galaxy's Edge in Disneyland by Small World Vacations' Agent Carly
Star Wars: Galaxy's Edge in Disneyland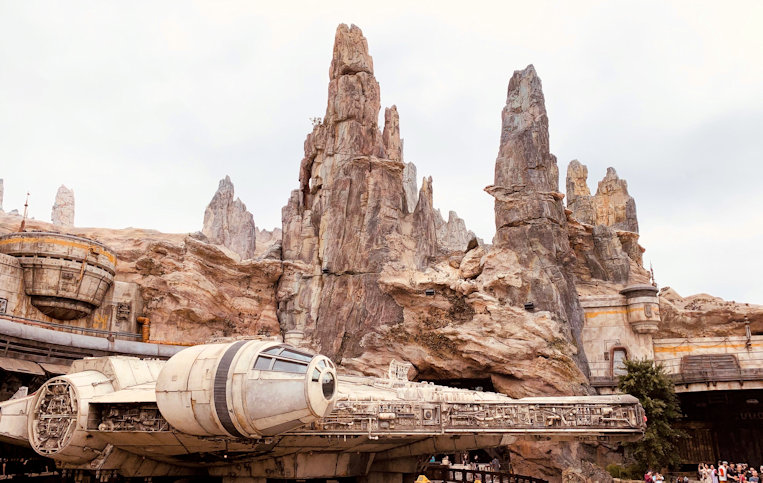 Over the last few years, the luminescent world of Avatar has sprung to life in Pandora at Disney's Animal Kingdom, and the toys have come alive in Toy Story Land at Disney's Hollywood Studios. So when Disney announced that Star Wars: Galaxy's Edge would open this year, we knew it would be just as spectacular.
I was one of the lucky ones to score a reservation for Galaxy's Edge, and I can tell you, "spectacular" is an understatement.  Disney knocked it out of the park, and created a world that is beyond what I could have imagined. Not only was the actual land full of details and stories and experiences that are fully immersive, but Disney completely aced streamlining the process and crowds for a truly enjoyable experience.
Through June 23, reservations are required to visit Galaxy's Edge. A reservation secures a 4-hour time slow in which you are able to visit the land. Disney asks that you "check-in" two hours prior to your reservation time at the LaundPad in Tomorrowland. A Cast Member guides you to a podium where you receive your wristbands, a map, and are told which entrance to enter the land.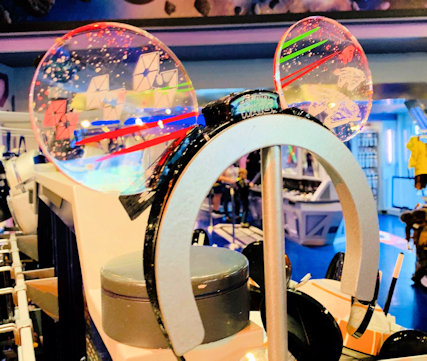 You are then welcome to shop the merchandise and check out the exhibits.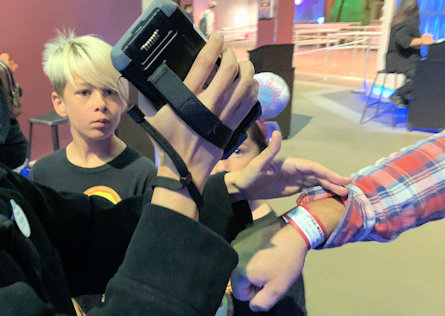 Before you leave, you must have your wristband activated by another Cast Member.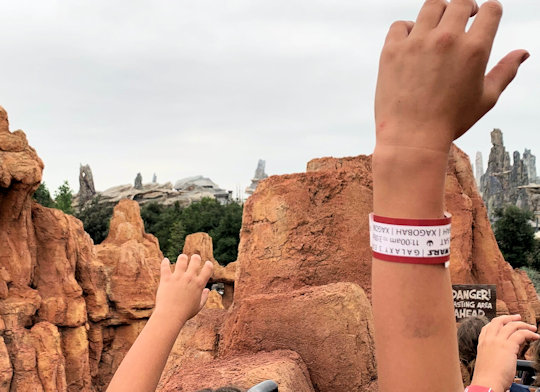 Since this process was so well organized took just a few minutes, we had two hours free to play in the park before our reservation time.  Did you know that from the top of Big Thunder Mountain, you can peek into Galaxy's Edge? This was a fun way to get the kids excited for what was to come!
When the clock struck 11:00 and our reservation time officially opened, we joined the rest of the "Critter County" entrance crowd and happily bounced into Galaxy's Edge.
We filled our four-hour allotted time slot with as much fun, food and festivities as possible.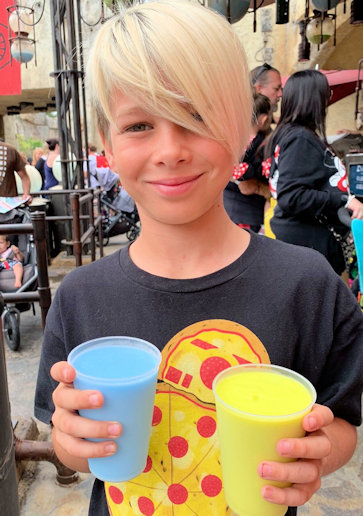 We tried the blue and green milk (green was the clear winner in our family, hands-down).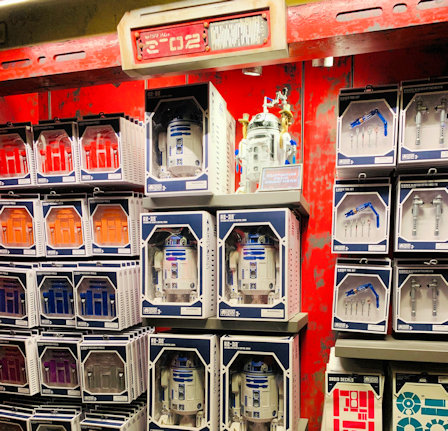 We shopped the merchandise.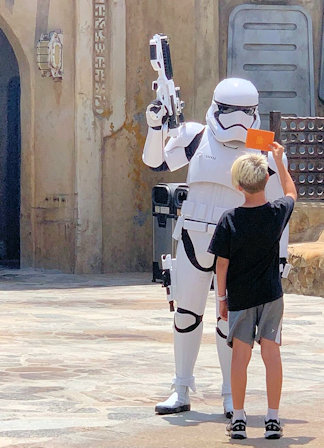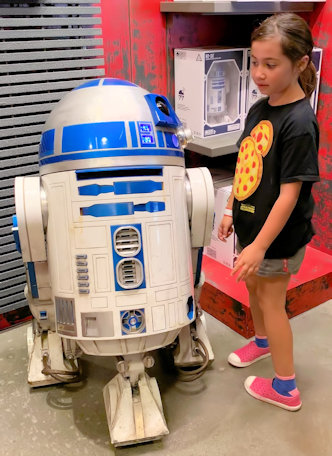 We interacted with the planet's inhabitants.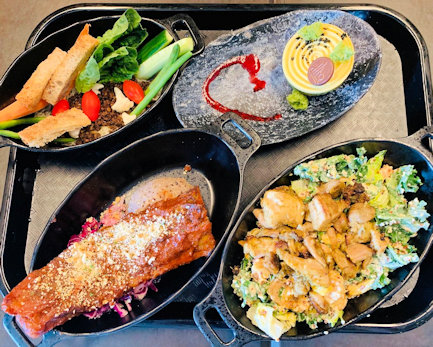 We tried some out –of-this world lunch dishes at Docking Bay 7 Food and Cargo.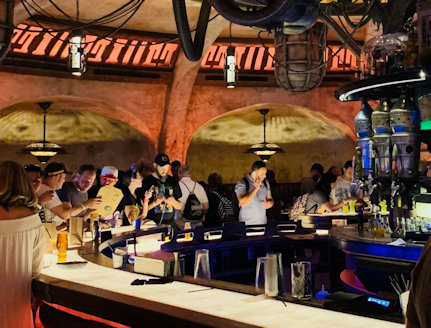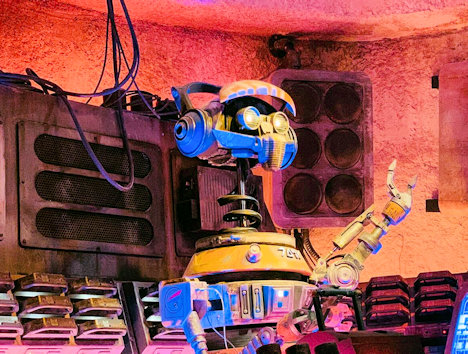 We enjoyed the DJ and unique family – friendly drinks at Oga's Cantina.

And oh yeah, we piloted the Millennium Falcon.  THREE times.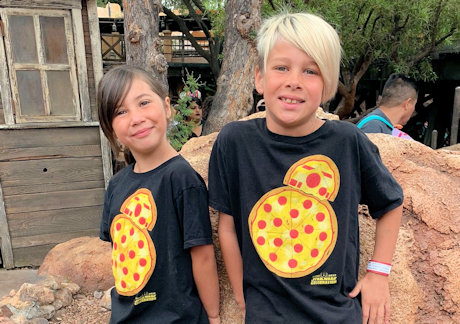 When our time was coming to an end, it was hard to believe that 4 hours had passed. There was still so much to see and do, and we cannot wait to come back for more. After June 23, no reservations will be required to visit Star Wars: Galaxy's Edge.