Star Wars: Galaxy's Edge Now Open at Disney's Hollywood Studios
Star Wars: Galaxy's Edge Now Open at Disney's Hollywood Studios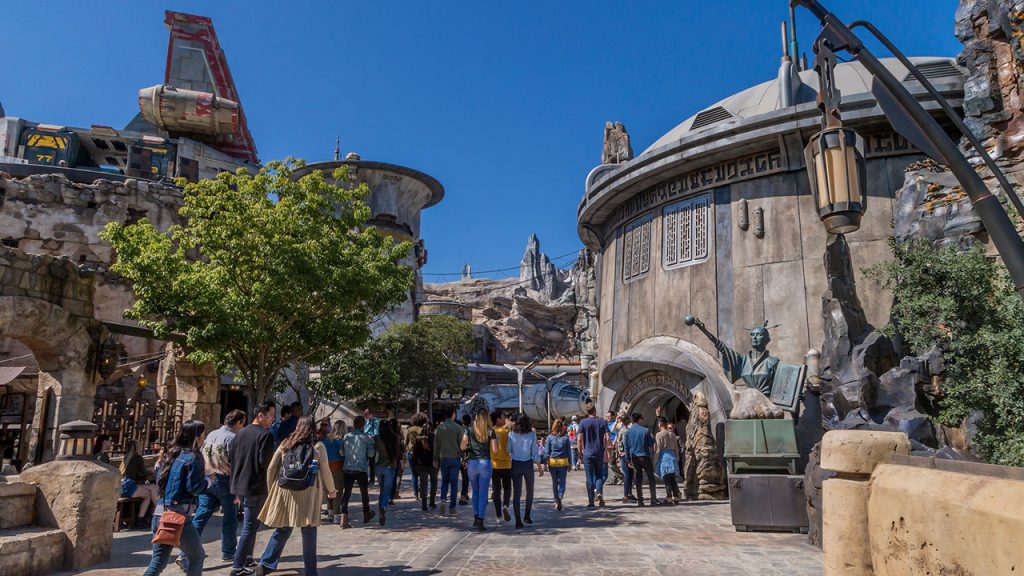 The day is finally here – Star Wars: Galaxy's Edge is officially open to Guests at Disney's Hollywood Studios®!
Star Wars: Galaxy's Edge is the largest and most technologically advanced single-themed land expansion ever in a Disney park. The 14-acre land transports you to the remote planet of Batuu, full of unique sights, sounds, smells and tastes.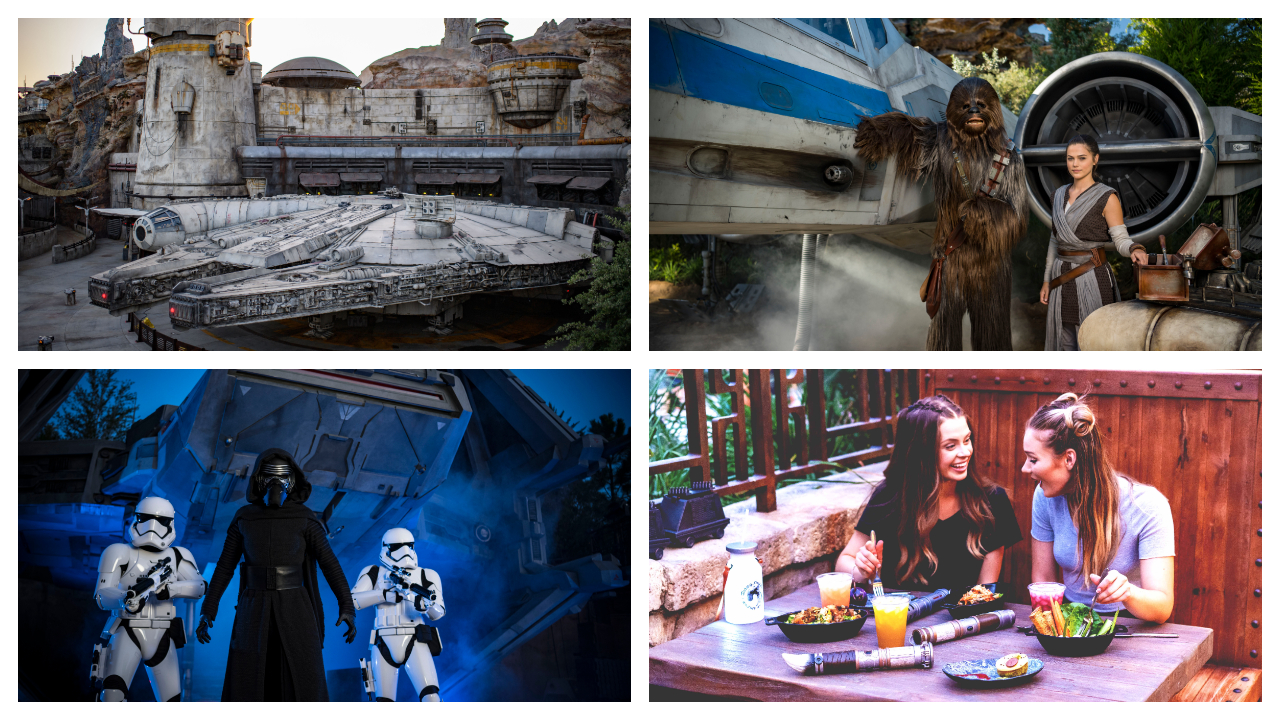 Here, you can become part of your own Star Wars stories as you experience galactic food and beverages, craft your own lightsabers, build your own droids and much more.
Here's a roundup of some of what you can expect when you step onto Batuu…
Soar the Galaxy Aboard the Millennium Falcon – Millennium Falcon: Smugglers Run makes dreams come true if you've wished to step aboard the "fastest hunk of junk in the galaxy." Here, you can strap into the Falcon cockpit and take the controls as pilots, gunners or flight engineers on a mission to deliver smuggled goods while avoiding any … unnecessary entanglements.
Drink & Dine in Batuu – Weary travelers can take refuge in Docking Bay 7 Food and Cargo or even grab a specialty cocktail in the outpost's favorite watering hole, Oga's Cantina. For a quick snack, you can also grab a delicious Ronto Wrap from Ronto Roasters or some sweet and spicy Outpost Mix from Kat Saka's Kettle. And of course, you can always sip on the popular plant-based Blue Milk (or even Green Milk!) at the Milk Stand. For full menus and to make reservations for Oga's Cantina, be sure to check out the My Disney Experience app, and don't forget – mobile ordering is available for the Milk Stand, Docking Bay 7 Food & Cargo, and Ronto Roasters!
Shop for Wares Found Only On Batuu – Black Spire Outpost is home to a bustling marketplace, full of vendors showcasing wares from across the galaxy. You can pick up authentic Batuuan attire with a stop at Black Spire Outfitters, start a collection of toys at Toydarian Toymakers, or peek into the cages in the Creature Stall. You can visit Savi's Workshop to craft your own lightsabers, customizing them with various hilts, décor and the all-important kyber crystals, or build and customize your own astromech friends at the Droid Depot.
Encounter Characters in Batuu – Nothing brings the adventure on Batuu to life like encountering a familiar face from the Star Wars galaxy. Be on the lookout for Chewie, Rey, Kylo Ren, stormtroopers and Resistance spy Vi Moradi.