The Fantasmic! Dining Package at Disney's Hollywood Studios by Agent Jenny
The Fantasmic! Dining Package at Disney's Hollywood Studios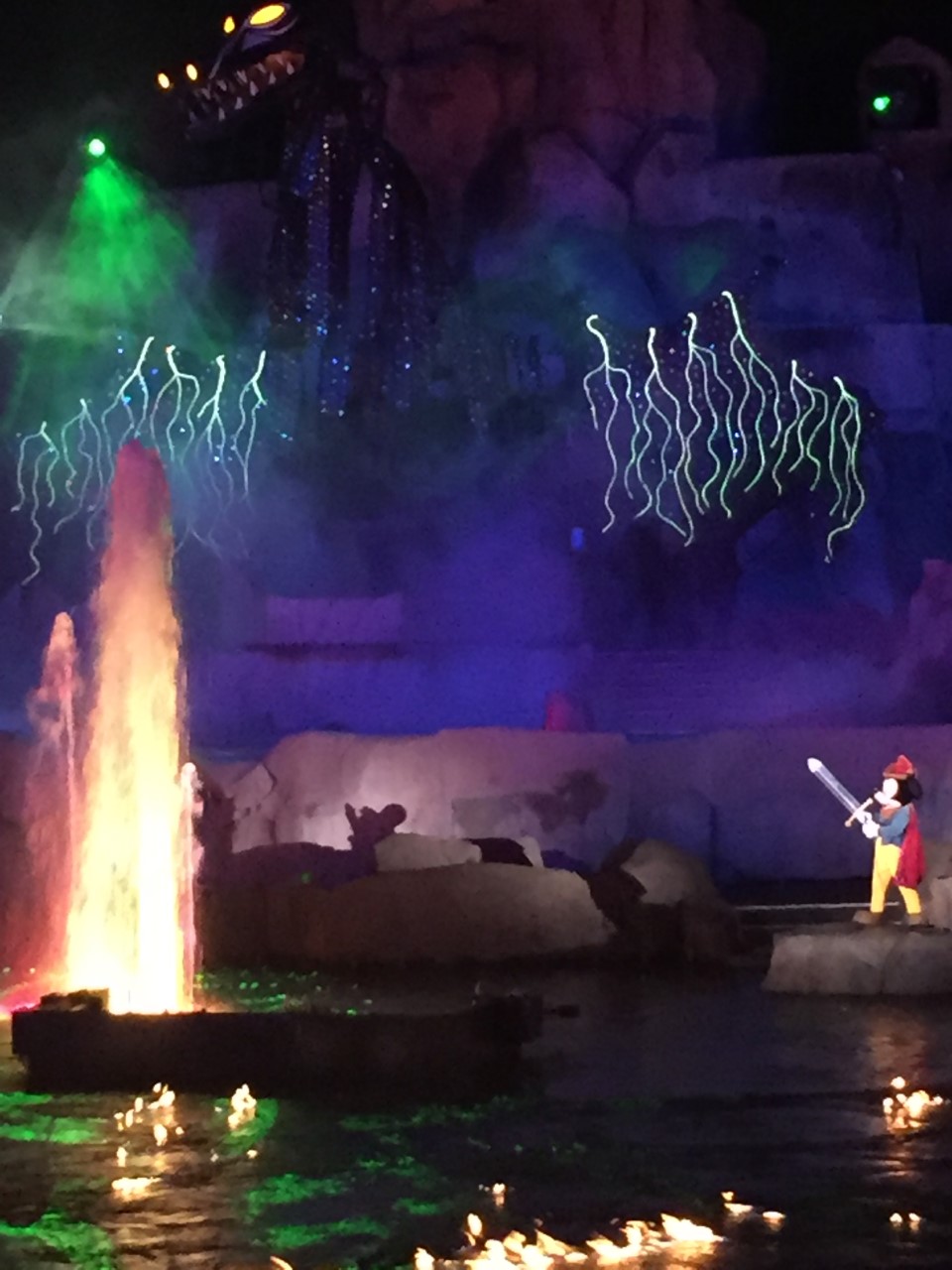 Looking to save time without having to use up one of your cherished FastPass+ reservations for one of the best shows in Walt Disney World? Does reserved VIP show seating plus a wonderful meal ahead of time sound like something your family would be interested in?   If so, then I highly recommend booking a Fantasmic! Dining Package at Disney's Hollywood Studios.
Here is how it works:
At your all-important 180-days before travel mark, search for a lunch or dinner Fantasmic! Dining Package through your My Disney Experience Account or by calling Disney Dining at 407-wdw-dine.  If you have included a Disney Dining Plan with your vacation package, agents at Small World Vacations are always more than happy to take care of this part of the process for you.  The 3 restaurants included within the lunch and dinner packages are Mama Melrose (1 Table Service credit), Hollywood & Vine – this one is a character meal, which is an excellent value if combined with the dining package (1 Table Service credit) and Hollywood Brown Derby (2 Table Service credits).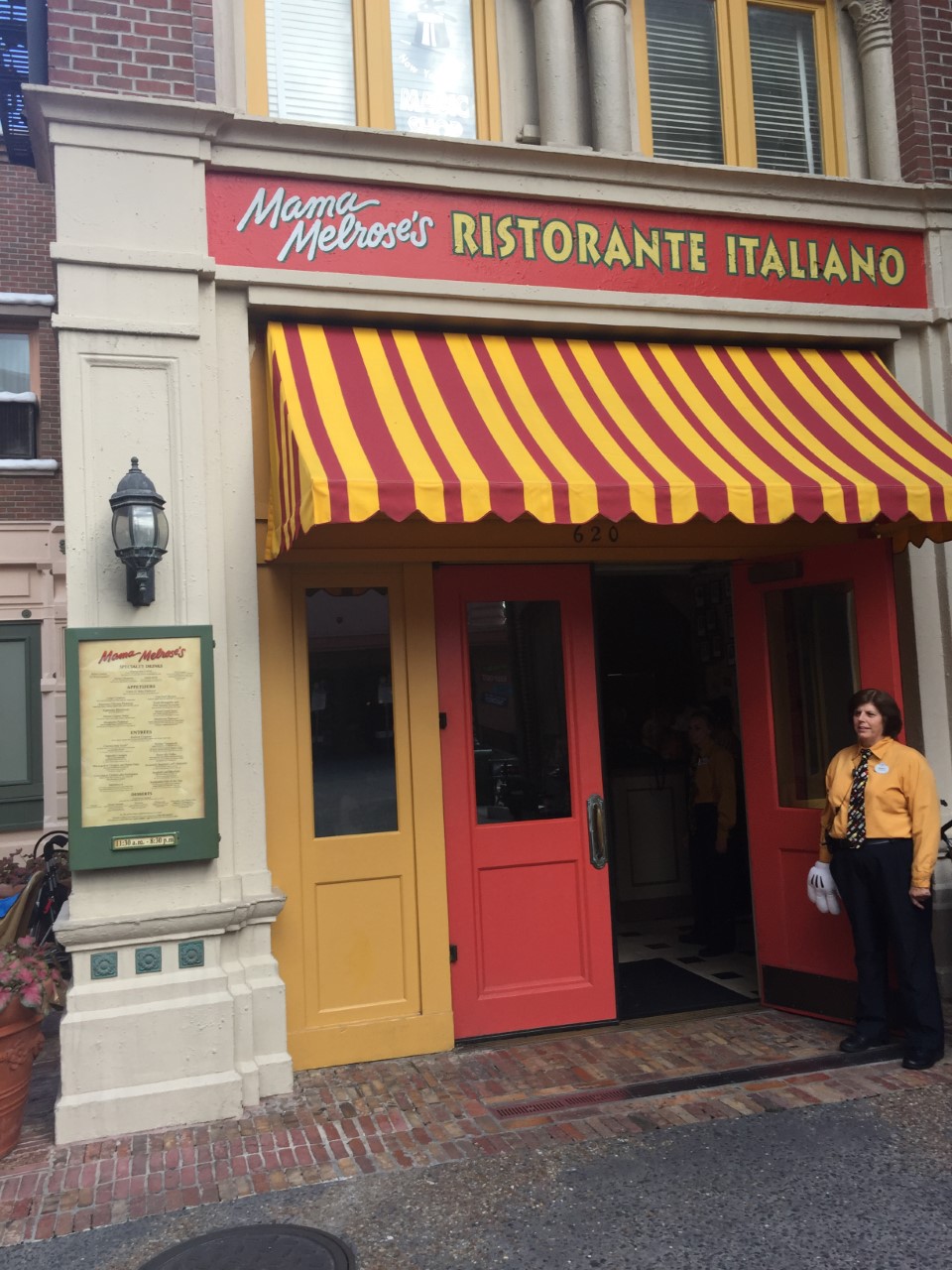 My family and I chose to eat dinner at Mama Melrose for our dining package, which we all really enjoyed.  Mama Melrose is an Italian café that is decorated beautifully on the inside and located close to the Muppet Vision 3D show, which is a great option for killing a little time before or after dinner.  Once we checked in at the restaurant, we were elated to find a cozy water station to cool off at while we waited for our table.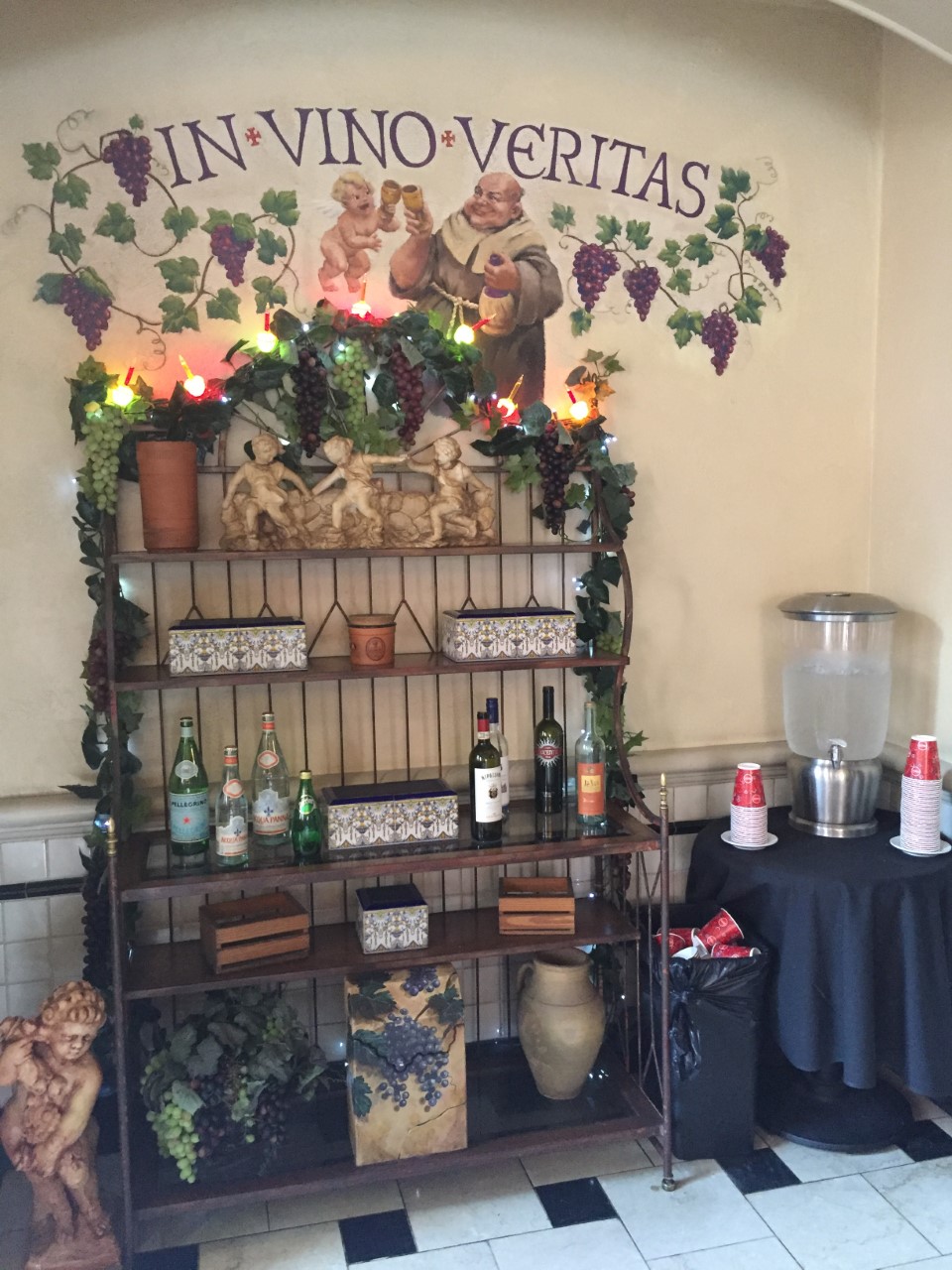 Once seated at our table, we enjoyed some delicious bread and oil dip and then were able to choose any entrée off of the menu for our meals.  The dinner packages also come with dessert for all guests, which included ice cream sundaes for the kids and a dessert sampler for the adults.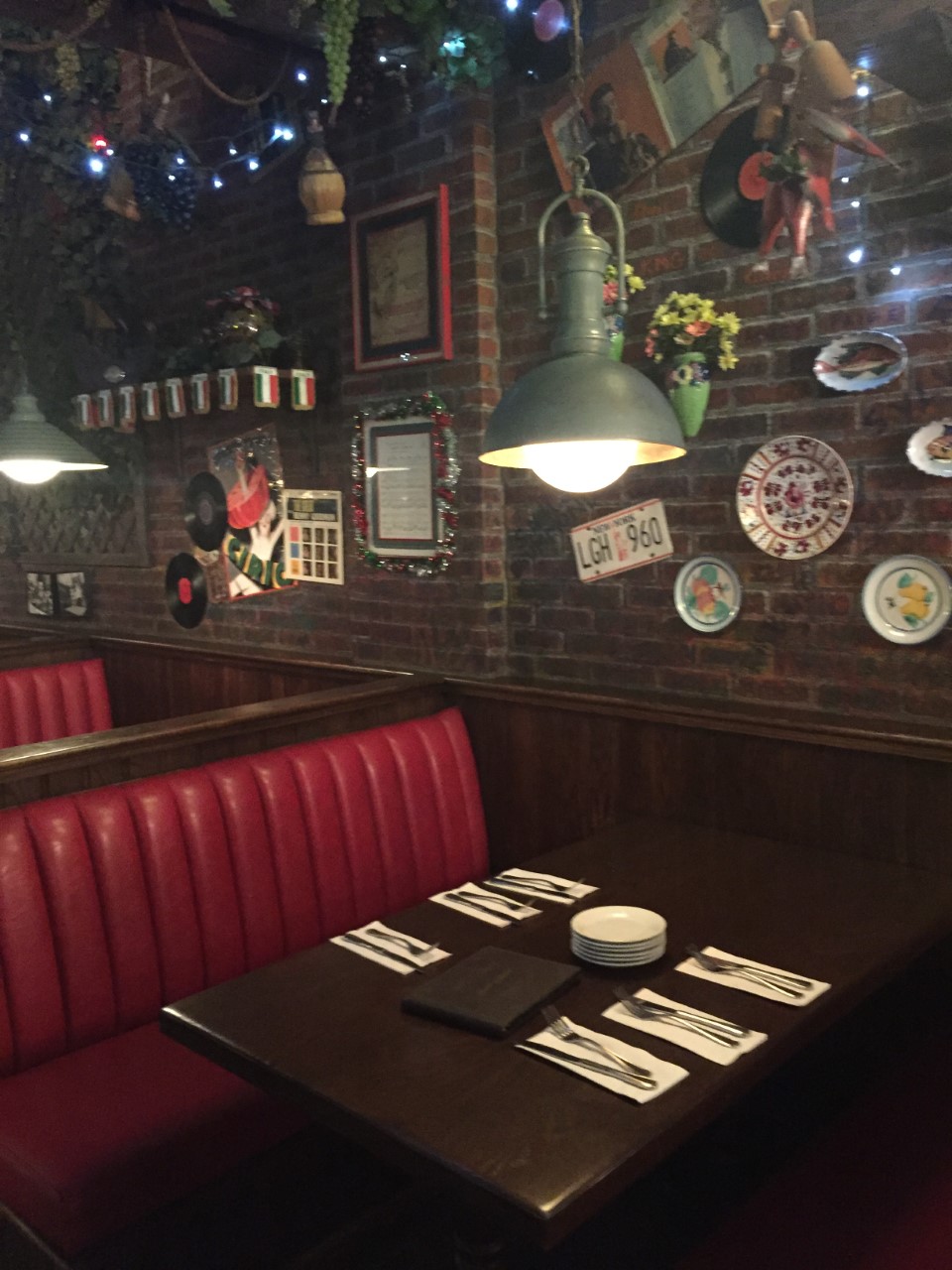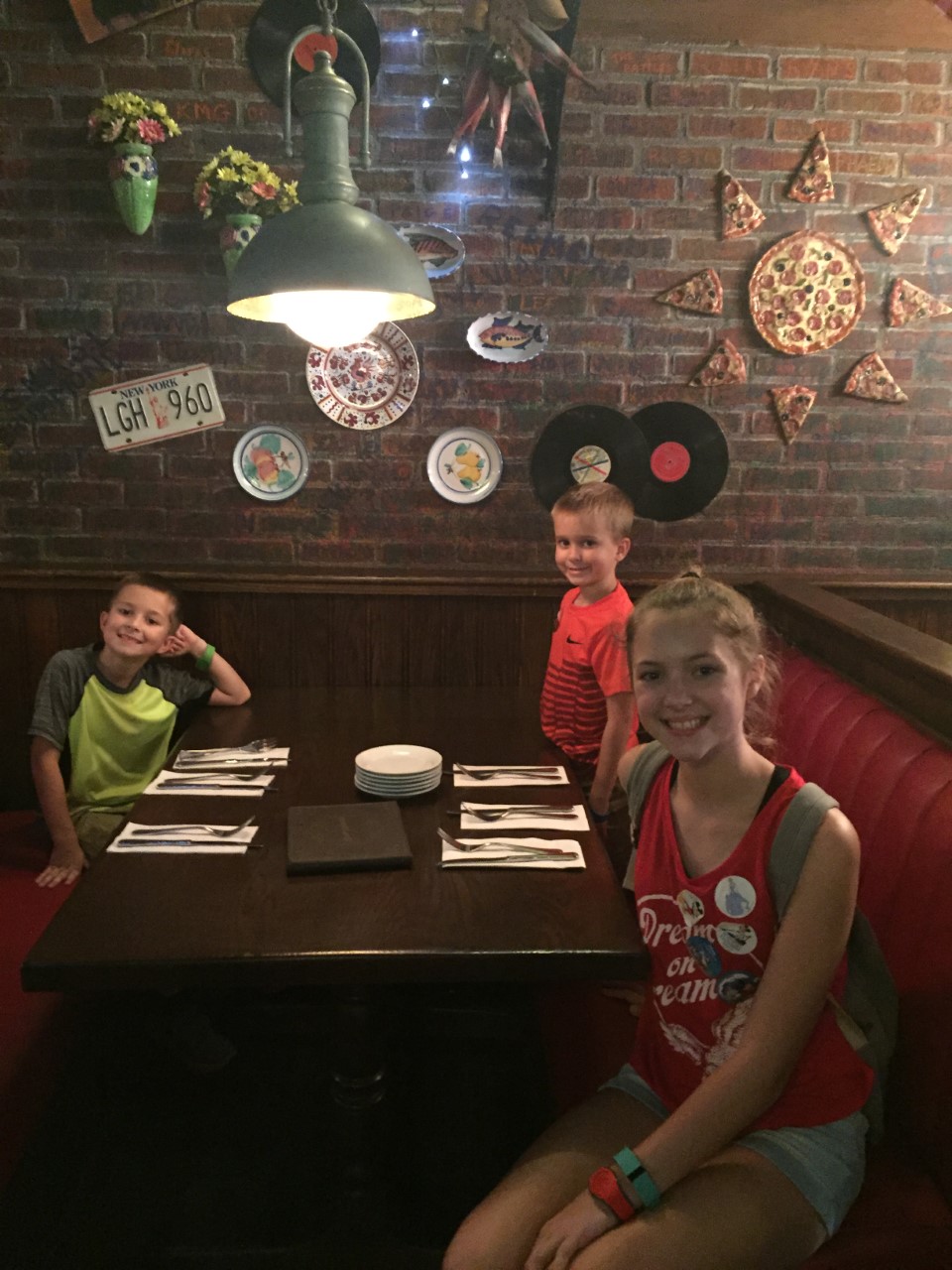 At the end of dinner, we received a booklet of VIP tickets for that evening's Fantasmic! show.  Since we had a couple of hours in between dinner and the show starting, we were able to leisurely make our way over to the other side of the park, while enjoying a couple of rides along the way.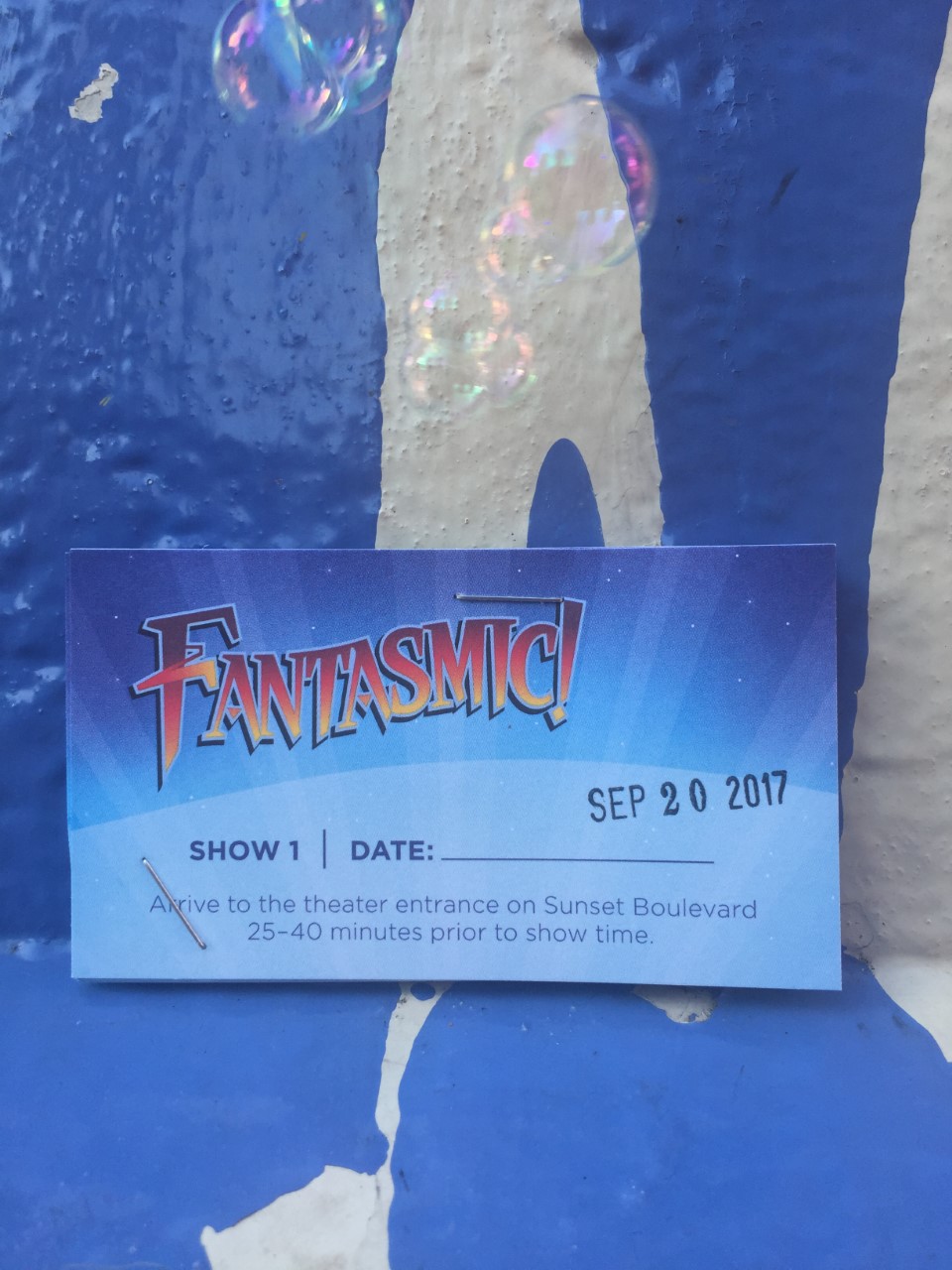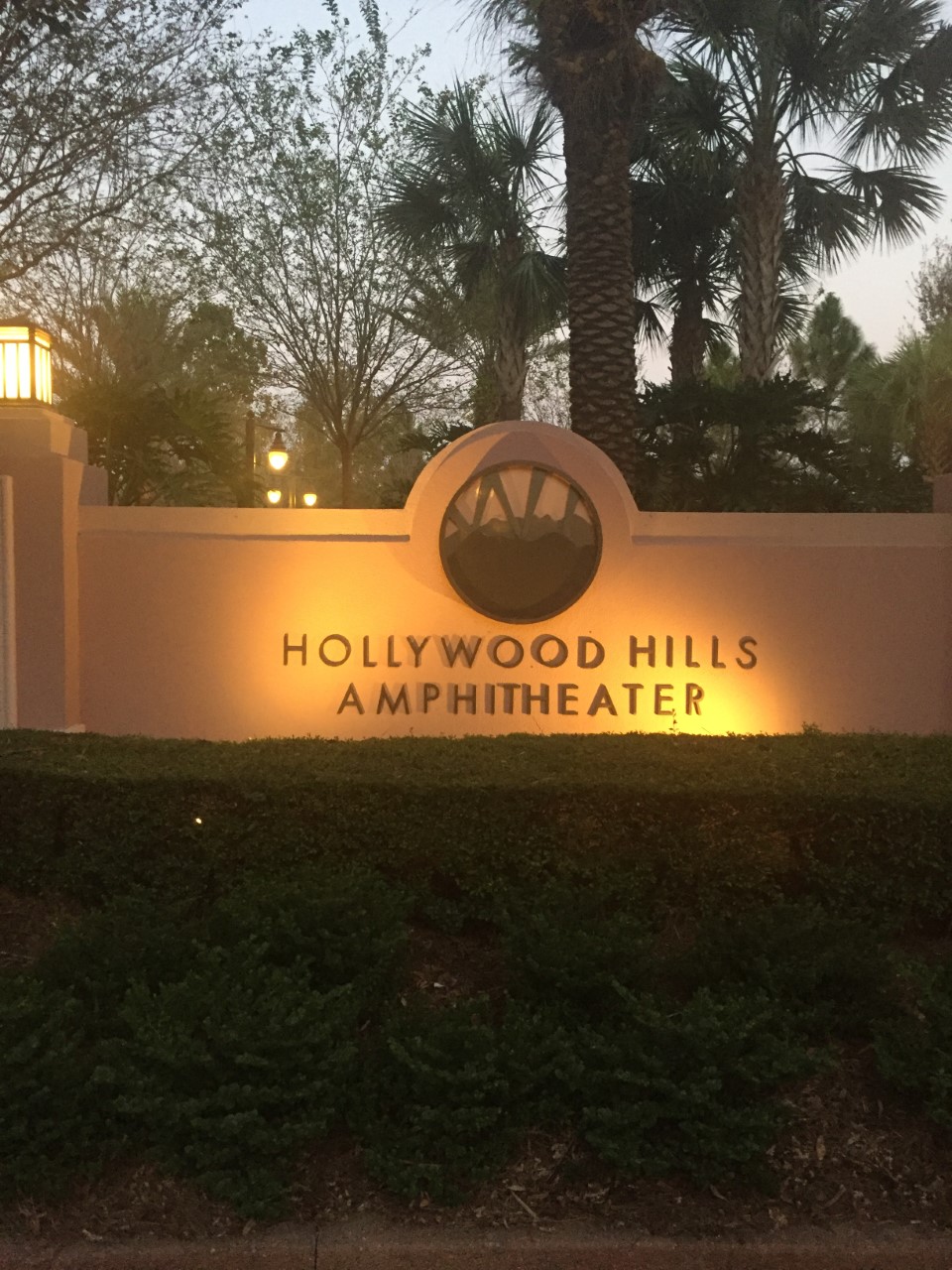 One of the big benefits to booking this package is that you don't have to arrive at the entrance to the show quite as early as everyone else to guarantee a seat.  We were able to walk into the amphitheater about 20-minutes before start time and had an excellent selection of seats in the private VIP area.  Considering this, food and drinks are allowed during the show and the quick service restaurants within the amphitheater can have quite a wait for these items, so you may want to either grab your snacks and drinks before entering the show or allow extra time for purchasing them.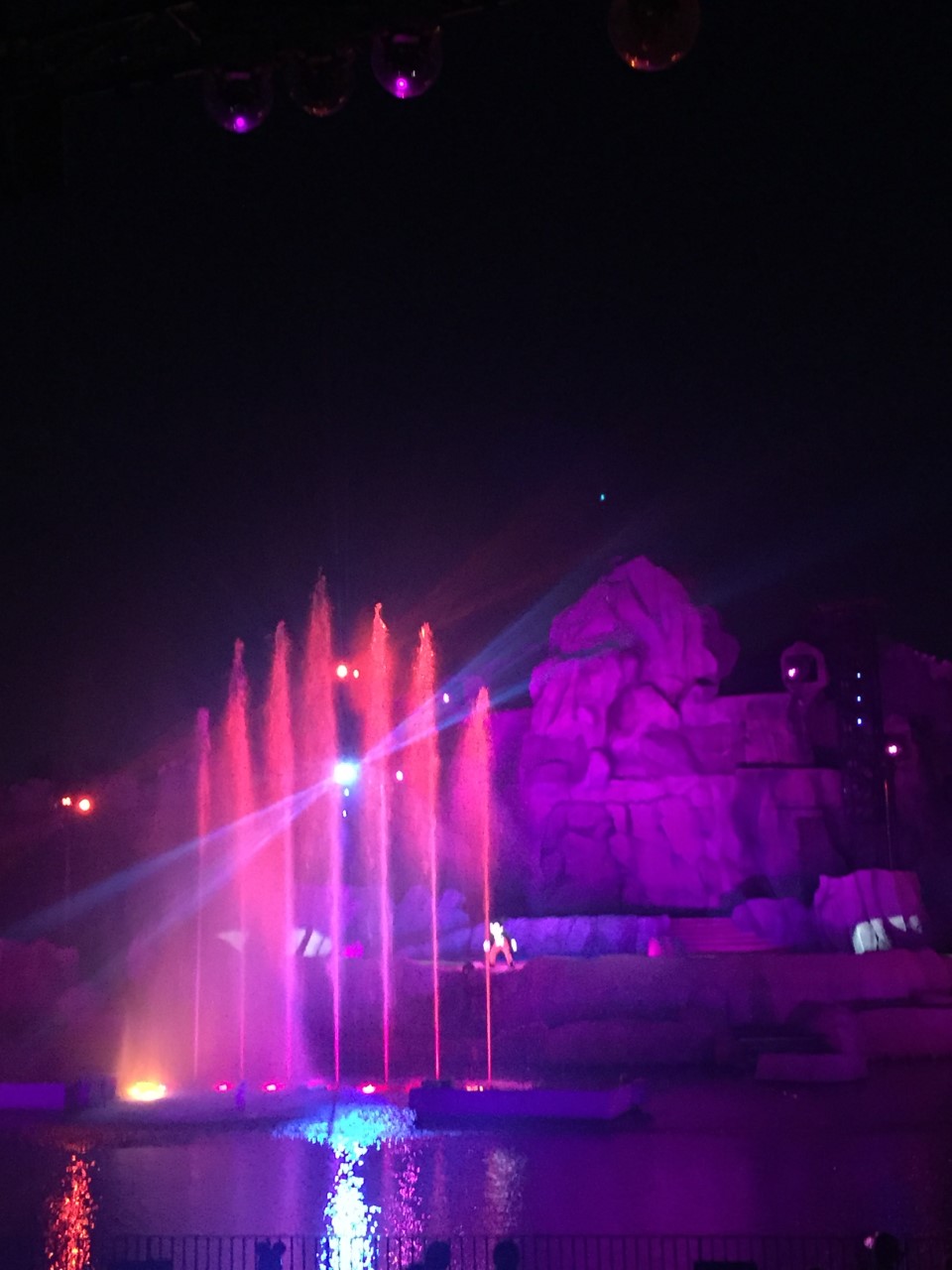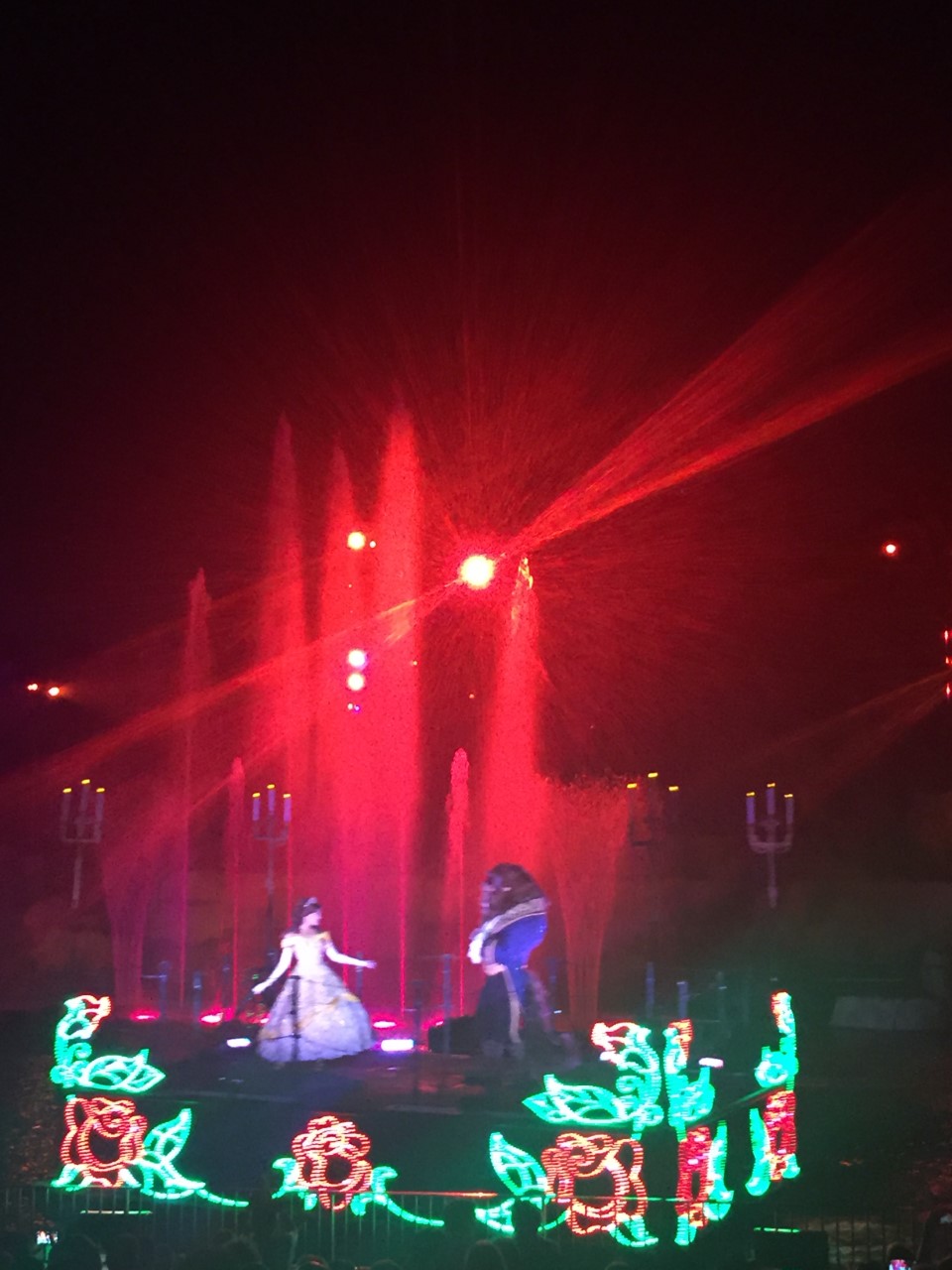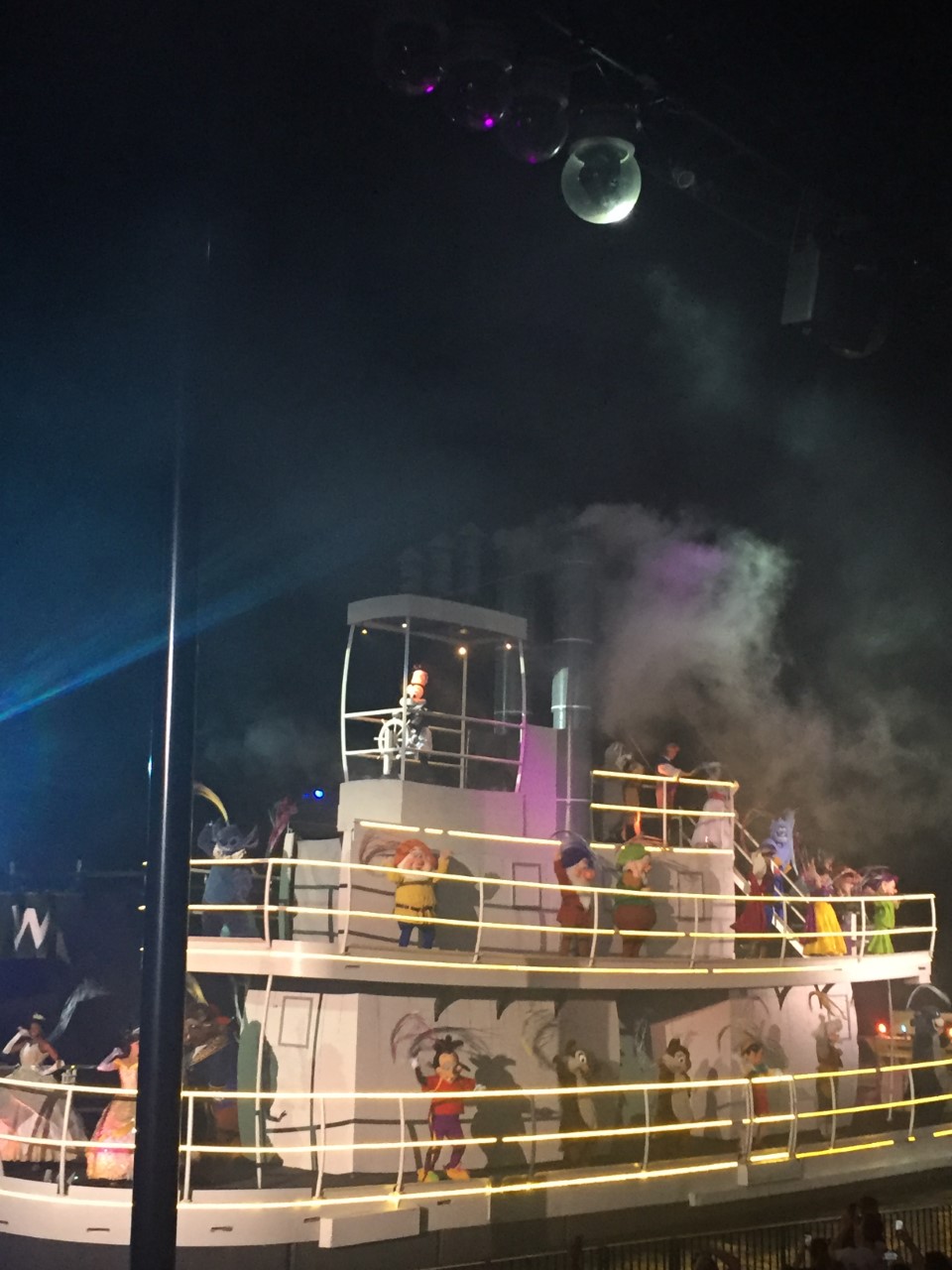 Fantasmic! is a standout show and is like no other at Walt Disney World with water, lasers, lights, fire, fireworks and more Disney characters together than any other single location.  My kids are always amazed by it and I can't recommend it enough – it is truly a not-to-be-missed attraction!
Contact Small World Vacations' Agent, Jenny@smallworldvacations.com for assistance with your Disney Vacation.