The Pixarmonic Orchestra Entertains Guests During Pixar Fest at Disney California Adventure Park
The Pixarmonic Orchestra Entertains Guests During Pixar Fest at Disney California Adventure Park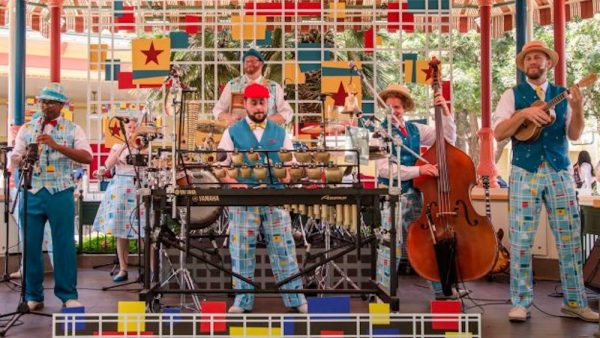 To celebrate Pixar Fest, The Pixarmonic Orchestra (presented by TripleDent Gum from the Pixar film "Inside Out," of course!) performs an array of musical styles in a fun and upbeat fashion that fits the Pixar tunes perfectly.
The group performs its repertoire of songs using traditional instruments, as well as unconventional music makers such as cowbells, kazoos, duck calls, sirens and slide whistles. Even their costumes are zany! Bold plaid patterns are blended with a mid-century modern style, which suits their music style perfectly.
Later this summer, The Pixarmonic Orchestra will move from the Paradise Garden Bandstand in Disney California Adventure® Park to a new location at Pixar Pier. Check out Pixar Fest going on now through Sept. 3, 2018 at the Disneyland Resort!