Tour of Pixar Pier at Disney California Adventure Park
Tour of Pixar Pier at Disney California Adventure Park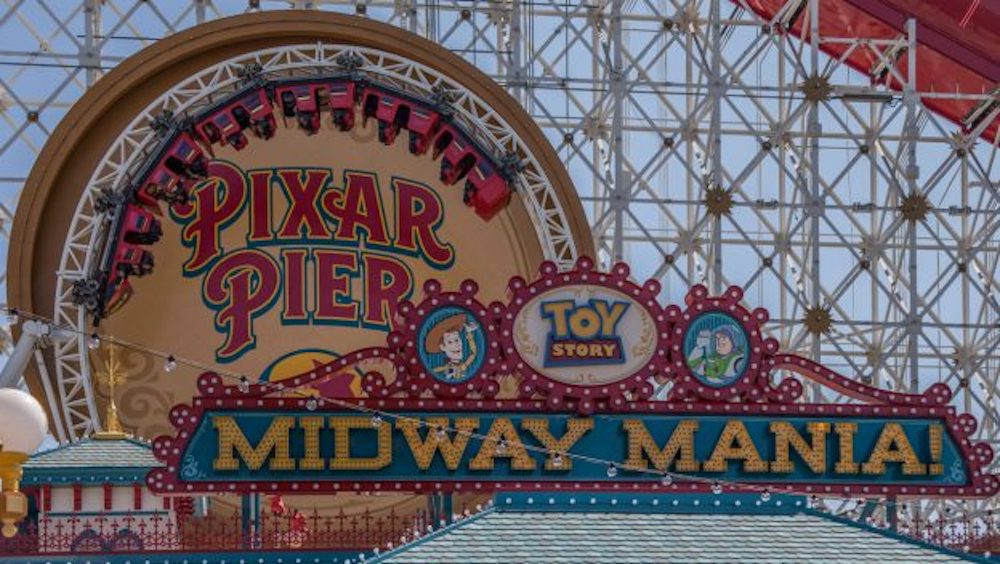 Today we're excited to share a quick tour of Toy Story BoardWalk at Pixar Pier in 
Disney California Adventure®
 Park!
Experience the wonderful worlds of Pixar throughout the reimagined Pixar Pier. At Toy Story Boardwalk, the beloved stories of "Toy Story" are brought to life through attractions, entertainment, food and more.  Get a closer look!
Anchoring Toy Story Boardwalk is the fan-favorite Toy Story Midway Mania!, where you shrink down to the size of a toy in this 4D game. Poultry Palace, which looks like the fun, oversized meal and juice box featured in the Pixar short, "Toy Story Toon: Small Fry," offers delicious chicken drumsticks, turkey legs and corn on the cob. You can also stop by Señor Buzz Churros, where Buzz Lightyear has switched into Spanish mode to offer the quintessential Disneyland Resort treat.
Also, opening in 2019 at Toy Story Boardwalk, Jessie's Critter Carousel will invite you for a rootin' tootin' spin! Inspired by Jessie's wilderness friends in the "Woody's Roundup" television show from "Toy Story 2," the reimagined carousel will have a whimsical twist.