Travelers Rave Over Eats at Star Wars: Galaxy's Edge at Disneyland Resort
Travelers Rave Over Eats at Star Wars: Galaxy's Edge at Disneyland Resort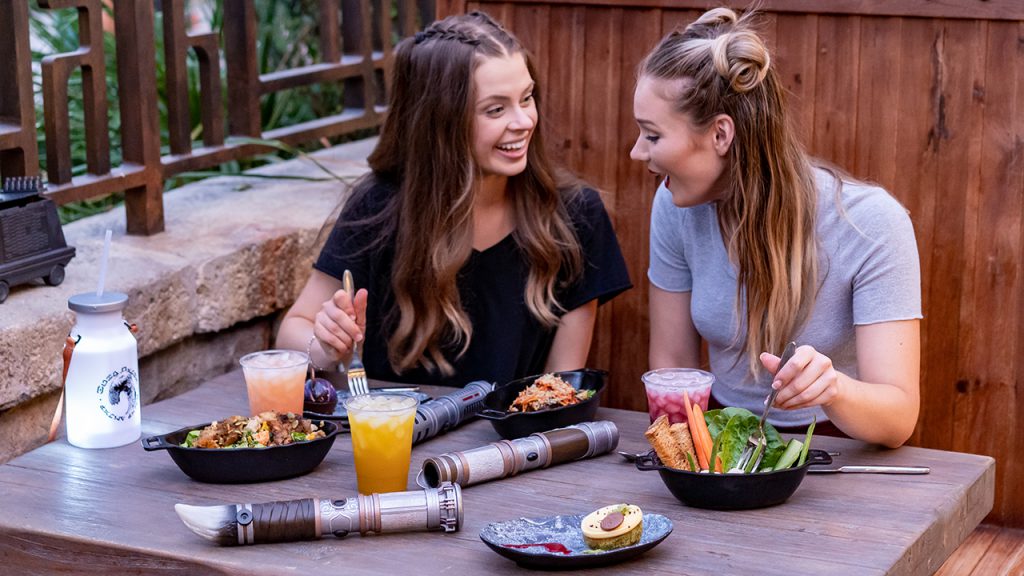 There's no doubt that Star Wars: Galaxy's Edge is filled to the brim with uniquely delicious food and beverage offerings. From the iconic Blue Milk and new favorites like the Ronto Wrap to incredible specialty concoctions at Oga's Cantina, there's something for every traveler visiting the Black Spire Outpost. The Disney Parks Blog, asked a few travelers what they thought of the planet's unique offerings. Check out the video below to see what they said!
If you want to try these out for yourself, be sure to head out to Star Wars: Galaxy's Edge, which is officially open at Disneyland® Resort and opens on Aug. 29, 2019 at Walt Disney World® Resort. And don't forget: mobile ordering is available for Ronto Roasters, Milk Stand, and Docking Bay 7 Food and Cargo. This allows you to pay in advance and skip the line to get straight to the food!
For full menus and to make reservations for Oga's Cantina, you can check out the Disneyland app.