Universal Orlando's Aventura Hotel Provides Modern Comfort at an Affordable Price by Liliane Opsomer
Universal Orlando's Aventura Hotel Provides Modern Comfort at an Affordable Price by Liliane Opsomer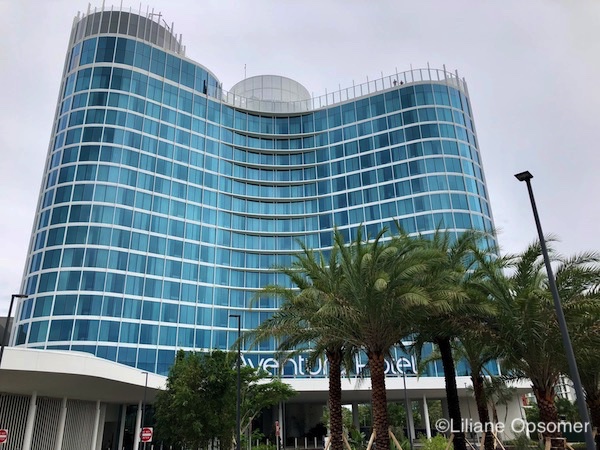 Last month Universal Orlando opened its sixth on-site hotel, and the stylish and affordable Aventura Hotel does not disappoint. The 17-story glass-and-steel tower offers 600 rooms, a rooftop restaurant and lounge, a food court, and a pool.
Standard Room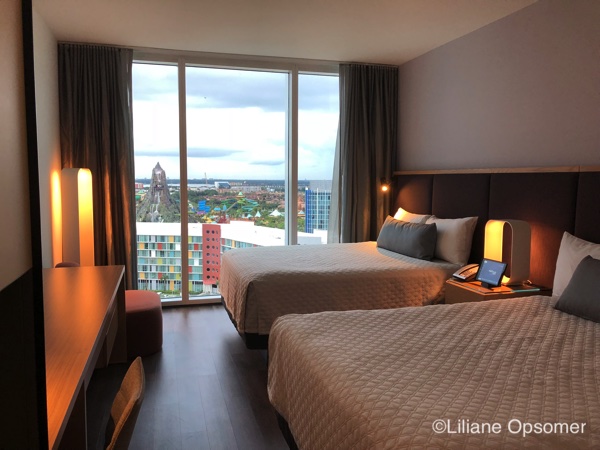 I stayed in a 314-square-foot standard room with two queen-size beds on the 15th floor. Rooms are beautifully appointed and minimalistic, but in a good way. I love a no-clutter, thoughtfully designed place to rest after a long day in the park. All rooms have floor-to-ceiling, wall-to-wall windows. Rooms on the upper floors offer great views of Universal Orlando's theme parks and Universal's Volcano Bay water park. Rooms have flat-screen TVs, a mini fridge, a coffeemaker, and an iron/ironing board.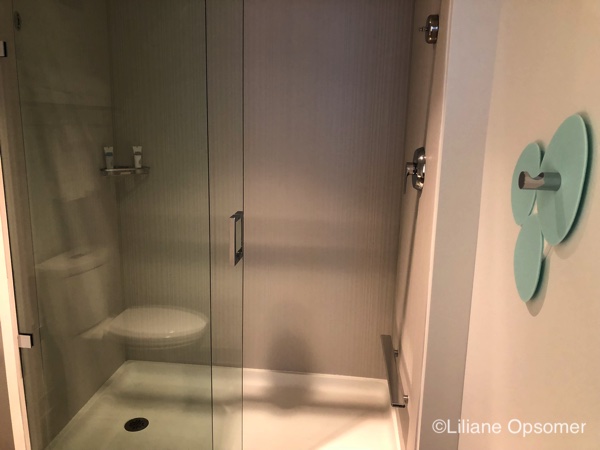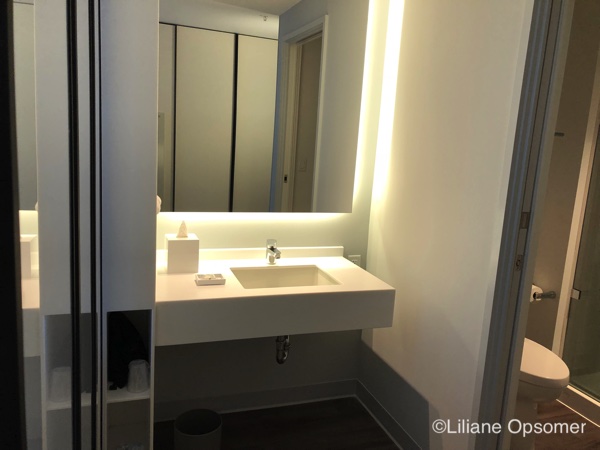 The bathroom is on the small side with either a bathtub or a walk-in shower. There is only one sink in the vanity area.
Kids Suite
The 575-square-foot kids' suite is sectioned off in three different parts. The larger area has a king bed, mini fridge, TV, desk, and chairs. It is separated from the kid's bedroom by a three-quarter wall and a curtain.
This children's sleeping area has two twin beds and a TV with an adjacent space complete with a pullout sofa, a small table, and its own TV.
The bathroom of the suites features a bathtub and a separate shower, toilet, and a double vanity area.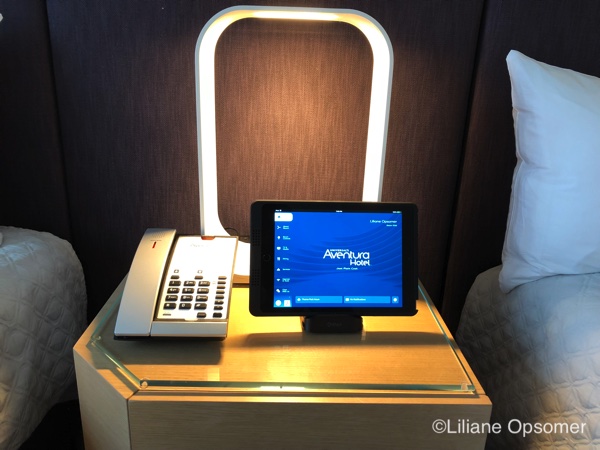 All rooms and suites are high-tech and boast Bluetooth speakers, charging stations, and USB ports. The star gadget of Aventura's rooms, however, is the tablet that allows you to order in-room service and control your air-conditioning, lightning, and TV channels. Guests can even view their Netflix and Amazon Prime movies, request housecleaning, check on their room charges, set the alarm, and, of course, surf the internet. The tablet even has a digitized Bible!
But don't let all this technology worry you. Finding your way to the bathroom at night will not require the use of a tablet, as you are still able to switch on lights manually, if you wish to do so.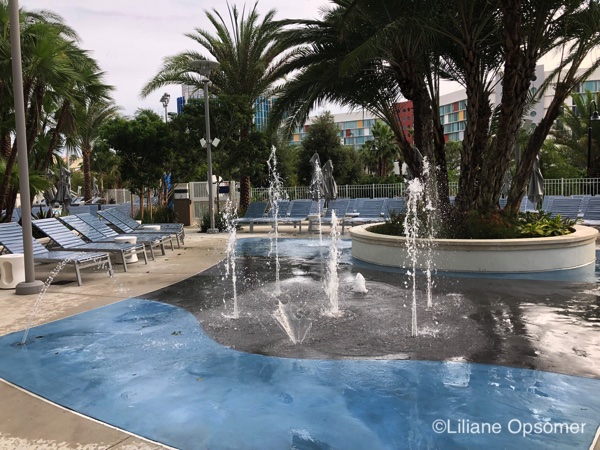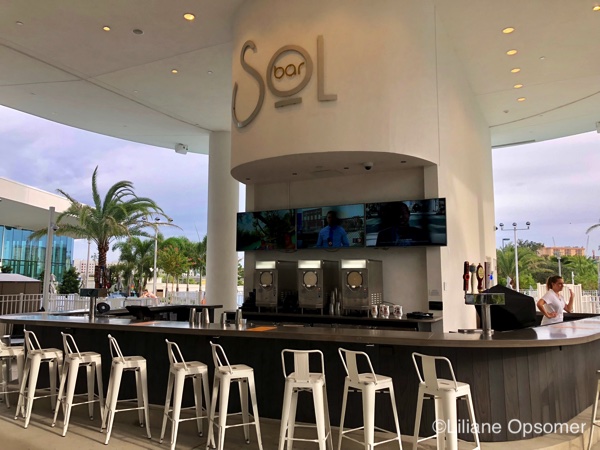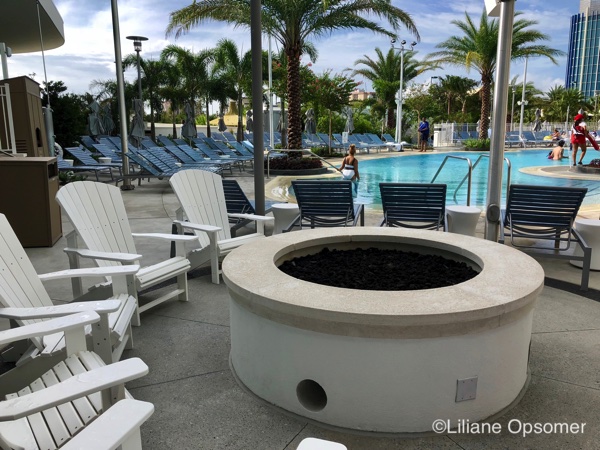 The pool area consists of a 4,745-square-foot pool, a nice splash pad for little tykes, a hot tub, and a fire pit. Bar Sol, located on a covered patio, opens at 11 a.m.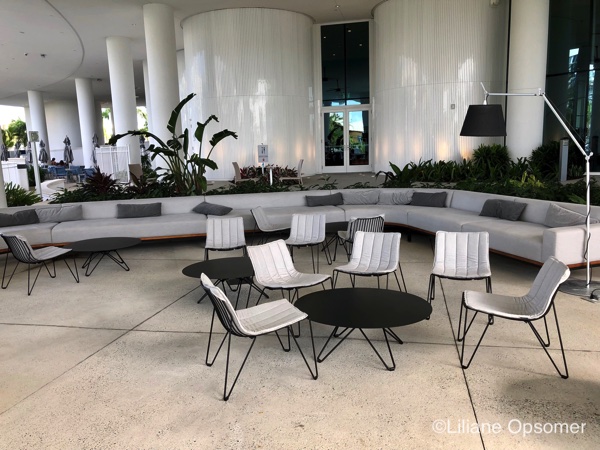 There is plenty of seating available at the pool and at the bar. The pool is open from 8 a.m. until 10 p.m., with lifeguards present at all times. Free pool diapers are available at the bathroom adjacent to the hot tub.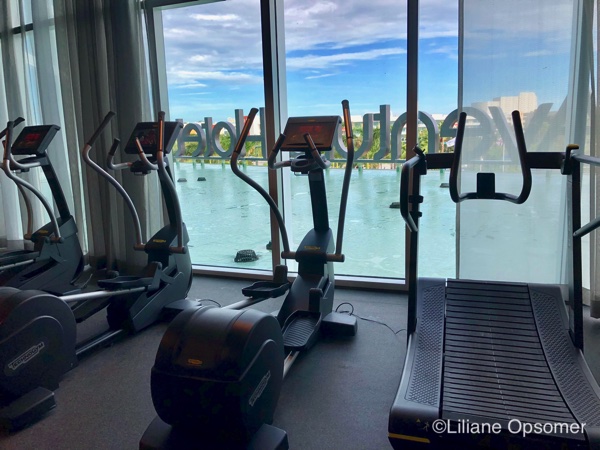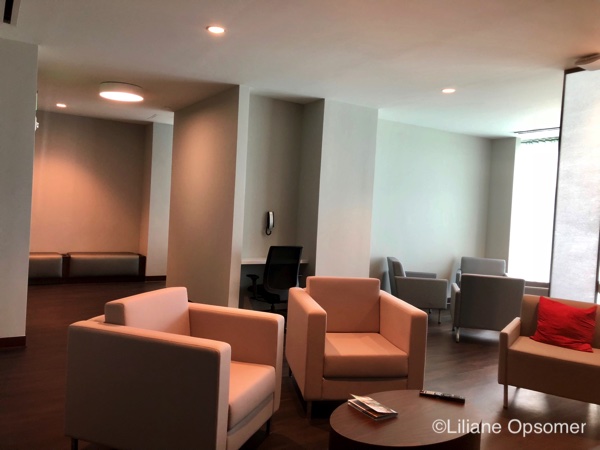 Aventura's complimentary fitness center is located on the 2nd floor. Also, on the 2nd floor is Virgin Holiday's V-Hub, a place for out-of-country visitors to relax on their departure day. The lounge is complimentary and offers light snacks in the morning. Across from the V-Hub is the VR game room, where guests can play six different games (Snowball, Longbow, Vortex, Fruit Ninja, Space Pirates, and Zombie Training Center) for $10 per game.
Urban Pantry, a Unique Food Hall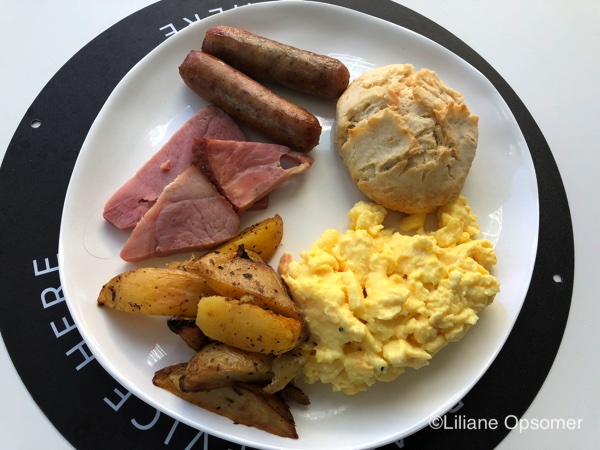 The sleek, contemporary urban feel of the hotel is carried throughout its public spaces, and not enough can be said about Urban Pantry, the resort's food court. For breakfast, an all-American station offers favorites such as scrambled eggs, bacon, sausage, waffles, and pancakes.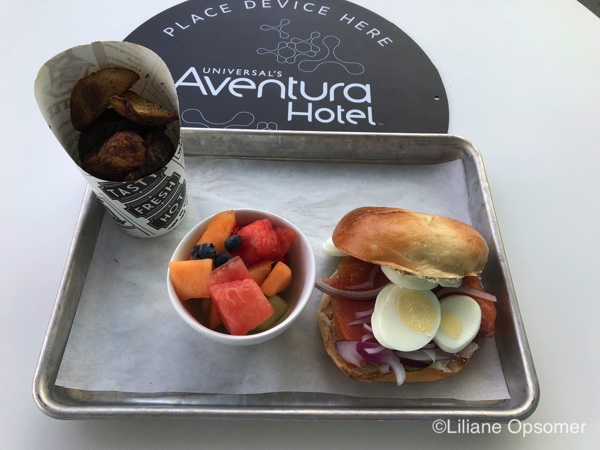 A yogurt bar with a huge selection of fresh fruits is available for the health-conscious, and a made-to-order omelet station comes complete with croissants, as well as bagels and lox.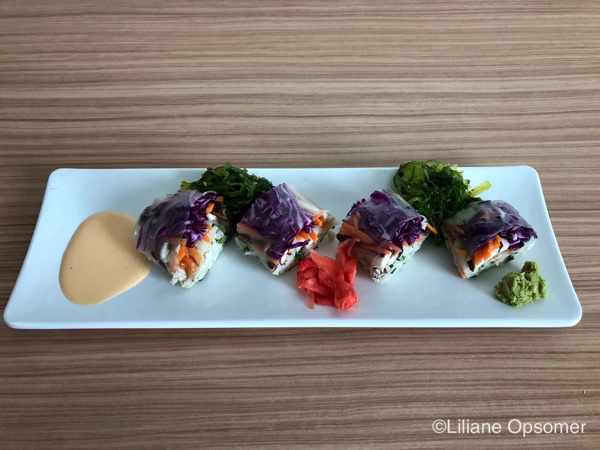 For lunch, the stations offer sushi, Asian bowls with a selection of protein and noodles, made-to-order pizzas, and, of course, burgers.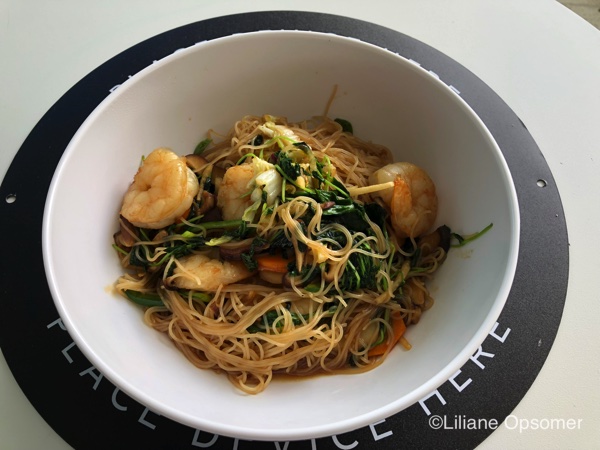 The Asian food, the fast food, and fresh pizza stations are also open for dinner.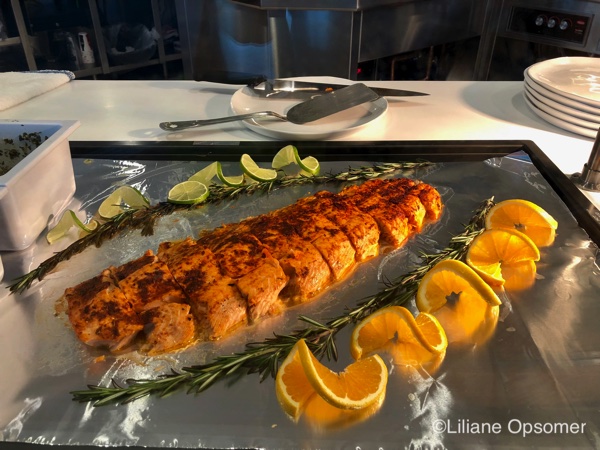 During my visit, beef ribs, salmon, and rotisserie chicken were made on the premises, and a good selection of sides rounded up the dinner selections at a fourth station, duped the Roast Kitchen.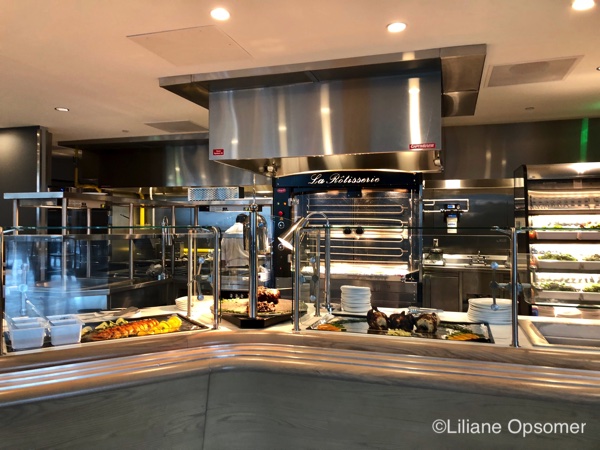 Each station carries different beers, wines, and soft drinks, paired with the food offered. Italian wines (also on tap) can be found at the pizza station, and draft Sapporo beer is offered at the Asian food station. The most expensive entrée is $16. For those with a sweet tooth, there is a gelato counter. Cakes and a variety of patisserie items are also available.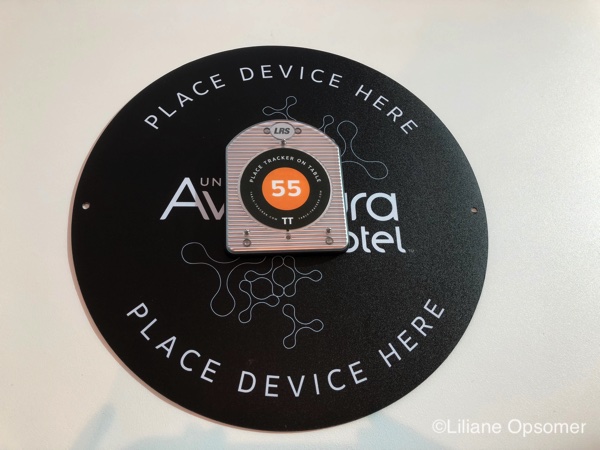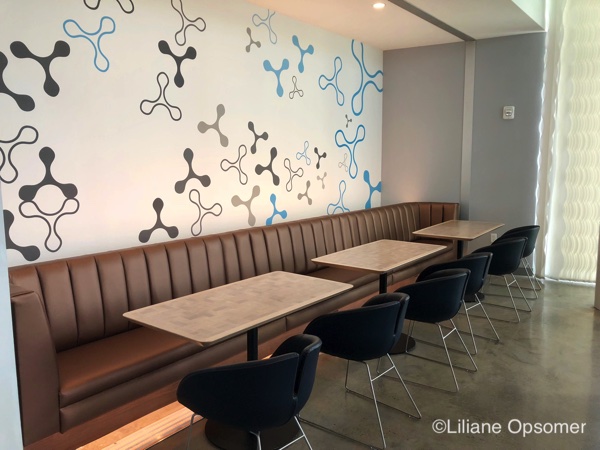 There is plenty of seating available inside and outside of the eatery, and made-to-order dishes are brought to you at your table. Urban Pantry is, hands-down, the best food hall currently available at Orlando's theme parks.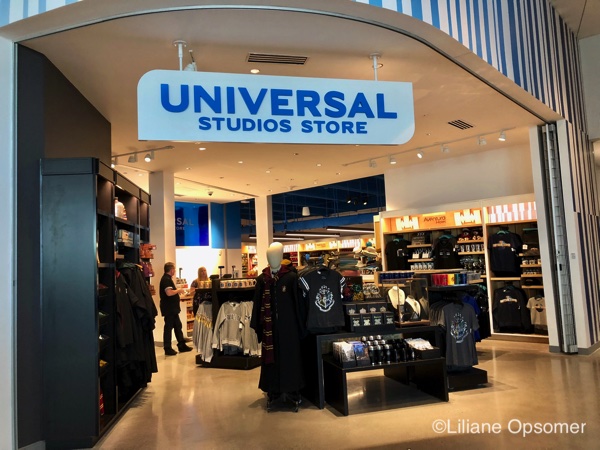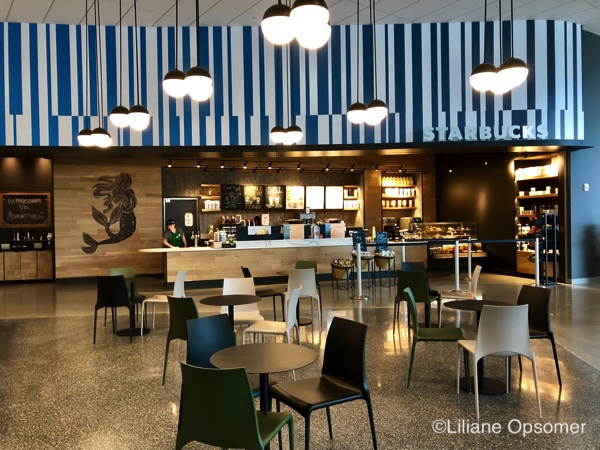 Aventura's lobby also features a gift shop, a Starbucks and Barventura (a lobby bar opens at 5 p.m.).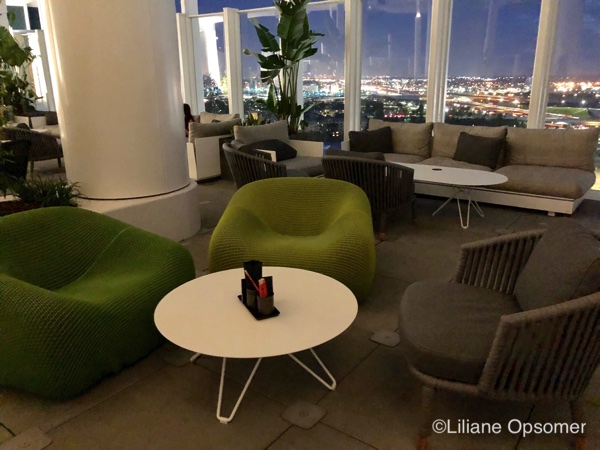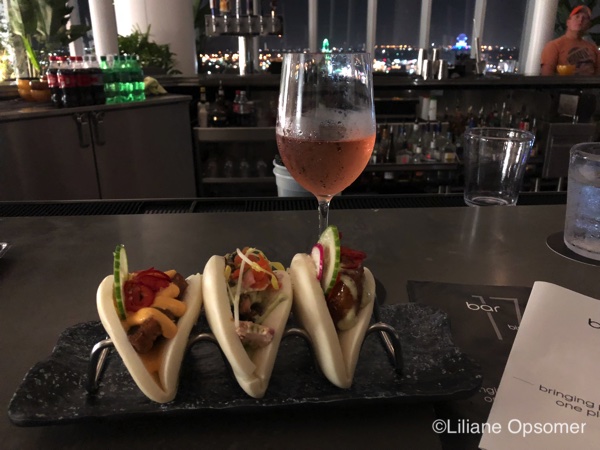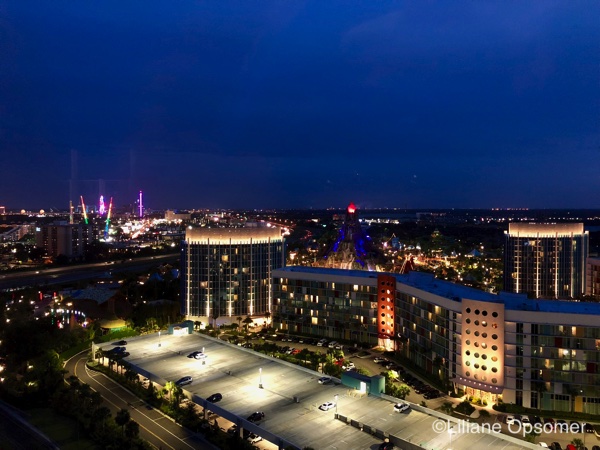 The place for drinks, however, is Bar 17 Bistro. The rooftop bar opens at 4 p.m. and is a great place to relax while enjoying the view from the 17th floor of the hotel. For the small hunger, I recommend you go for a selection of bao buns. At $12 for three, they are not only tasty but also a bargain. Sliders and salads are also available. All food is prepared fresh in a kitchen adjacent to Bar 17 Bistro.
Good to Know
A bus runs, efficiently, between the hotel and CityWalk, and a walking path connects the Aventura Hotel to Sapphire Falls Resort from where guests can take the boat to CityWalk. If walking is your thing, you can walk all the way to CityWalk, where the path ends right next to Margaritaville and mere steps away from the entrance to Islands of Adventure. Volcano Bay water park is connected to the Aventura Hotel through a dedicated path and just a short walk away.
Hotel guests enjoy Early Park Admission to Universal theme parks, as well as Volcano Bay, but no Universal Express Pass. Room rates start at $116 for a standard room and $216 for a suite.
Liliane Opsomer is the coauthor of The Unofficial Guide to Walt Disney World with Kids. 
She visits the Orlando theme parks several times a year.