Watch Dazzling Nighttime Spectacular 'Disney Enchantment' LIVE from Magic Kingdom Park Tonight at 10:15 p.m. ET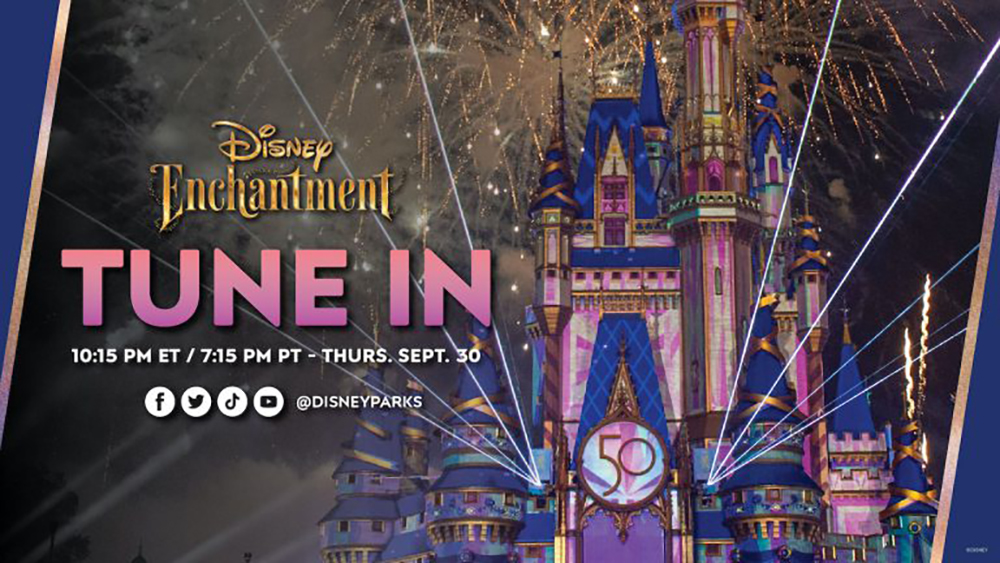 Our celebration of "The World's Most Magical Celebration" in honor of the 50th anniversary of Walt Disney World Resort continues tonight with a special LIVE stream of the nighttime spectacular "Disney Enchantment" from Magic Kingdom Park!
Beginning at 10:15 p.m. ET., right here on Disney Travel News, we're taking Guests LIVE to Main Street U.S.A., for "Disney Enchantment" to experience the show's captivating Disney music, enhanced lighting, and immersive projection effects that extend – for the first time – from Cinderella Castle down Main Street, U.S.A.
"Disney Enchantment" features stunning fireworks as well as an emotional original song, entitled "You Are the Magic," by eight-time GRAMMY-winner and former Walt Disney World cast member Philip Lawrence. The characters, moments, and music from dozens of Disney and Pixar animated films take Guests beyond the ordinary to a land of magic, where they'll be swept up in a world of wonder filled with friendship, love and fun.

---
Published: September 30, 2021

[