Some imagery shown throughout our website does not represent current operational and safety guidelines.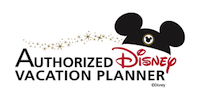 ---

---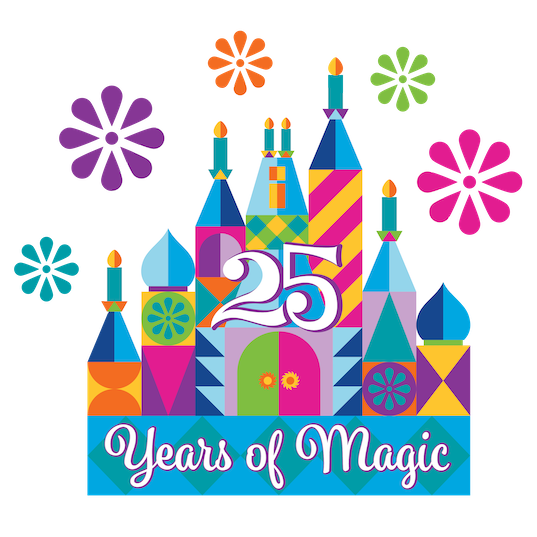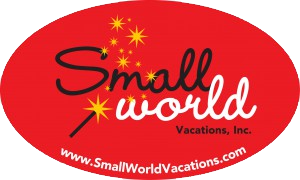 ---
Small World Vacations – Specializing in Disney Destinations since 1996. Read our story! Recommended by Mousesavers, DisneyFoodBlog & WDWPrepSchool.
Feeling Overwhelmed?? Whether it's your first or fiftieth Disney Vacation, your Small World Vacations agent is your best resource when planning a magical vacation. We know how to save you time, headaches, and money!
Free! Our professional travel advisors are happy to share their extensive knowledge of the Disney Resort Hotels, Theme Parks MyDisneyExperience, Disney Genie, Theme Park Reservations, Advanced Dining Reservations, Characters, Cruise Ships, Staterooms, Port Adventures and Itineraries.
Our expertise is priceless. Our quality service is free of charge.
Believe! After over 25 years in business, we still believe in Disney Magic! Above all, we are dedicated to your Hopes, your Dreams and your Wishes for a Magical Disney vacation!
MouseSavers.com is an independent website that offers information about Disney deals and discounts and is not an agent of The Walt Disney Company or Small World Vacations, Inc.
Read what our Happy Guests have to say....
---
I have used Small World Vacations and Leigh McCarty for all our Disney Cruise booking and so thankful I dd for this latest cruise! This latest Cruise has been a challenging one with the Covid challenges, we are now on our 4th rebooking. Leigh has taken all the stress out of rebooking each time, has always be responsive and thorough……
Ella was absolutely wonderful. I can't believe how quick she was to get back to us with options! She answered all of our questions thoroughly and we've booked a great vacation and are staying at the animal kingdom lodge! We've never stayed there, but had heard great things from so many people. She was also very helpful in explaining the
Life at times is measured by significant events. As my wife and I prepare to celebrate our 50th wedding anniversary next year we be wanted to take our entire family (10) on a Disney Cruise. Andrea Rollins from Small World Vacations has provided significant and above support making our dream come true. Andrea not only is a pleasure to work
Our family could not survive without Caylie! She has been helping us since 2012 with our Disney cruises and does an absolutely amazing job. She knows exactly what we want and does everything she can to book it for us. We are so thankful for her and I cannot imagine trying to navigate DCL without her!
Tracy – I just wanted to let you know that we enjoyed the BEST vacation we have ever taken as a family! Thank you for all your help with our trip to Aulani in Hawaii!
Meredith – Thank you SO MUCH! On behalf of my Family – We can't imagine navigating this process without someone as helpful as you've been. Greatly appreciated.
I wanted to share the wonderful experience I had with Kathy Atchue. In summary, my wife and I made a last minute decision to go on a Disney Cruise last Friday (for a date scheduled in 10 days).  I emailed Kathy got an out-of-office with the contact of alternate agent  I reached out to the alternate. Instead, DURING HER VACATION,
Lauren has booked all of our DCL cruises and does an amazing job.  She and the rest of the staff take care of everything.
I am so glad I came across the Small World Vacations site and even more grateful to have had Angela Dail as my travel agent! From day one, Angela answered all of my questions thoroughly and patiently. The past two years, she has navigated us through multiple trip rescheduling and adjustments to help us find exactly what we needed. Thanks
I just wanted to give a shoutout to Small World Vacations' agent, Olivia, who has been helping us plan a trip to Disney World with three of our grandkids in April. She has taken care of everything, providing us with a wealth of info and suggestions. We haven't visited Disney in many years and so much has changed (especially the
I wanted to let you know how impressed I have been with my Small World Vacations agent, Melanie. She has gone above and beyond helping me plan my first Disney Cruise. I had tons of questions when she first helped me book years ago, and now she has had to rebook, and rebook again for me due to Covid. She
Angela – Our hotel is beyond our wildest dreams! You have made every dream come true. By having this experience I feel like everything I want is achievable and part of that was having you on our team❤️ Thank you!
My wife and I would like to commend Heather Garrett of your staff and the remarkable job she did for us planning and executing our Walt Disney World vacation. Both in terms of rapid response/accuracy/great attitude and the all-important font of information she was excellent. We have been to WDW multiple times under our own booking and consider ourselves fairly
Tracy – I want you to know how much I appreciate working with you on my family's Walt Disney World vacation in March 2022.  You contacted me hours before Disney alerting me to their discount on rooms at selective resorts.  You were on point and proactive on my behalf.  This is my first time using Small World Vacations, and so
Our week at Disney World was truly magical, and despite the Pandemic, perfectly seamless in large part due to Lisa Felix  at Small World Vacations. So glad we worked with her.
She got back to me so quickly,  and I have my answer! Fantastic customer service from Tracy!
Riley, thank you so very much for all your valuable advice and the time you spent making reservations and many changes to some of those reservations as well.  You have made the process of booking Walt Disney World vacations so easy and seamless.  Thank you for all your efforts to ensure that we have the accommodations that we request.  Riley,
I just wanted to say, over the last couple of weeks Carrie has been amazing helping me setup and plan my vacation. She's been very open to answering all of my many questions, signed me up for extra services and kept in contact with me about everything. I had to come in a day late due to a delay and
Hello Wendy!! I just wanted to take a moment to say thank you for making our entire trip so easy and smooth! You are the best and went above and beyond with us! We received nothing but the BEST customer service from you! Thank you so much! And if we ever plan another trip I hope I get you again!
Want to send a short out for our agent, Jill. We got caught up in the Southwest disaster and she was able to rebook us. She was delightful.. We should all have employees like that.
I just wanted to thank Carrie for help assisting me with my first trip to Disney World. She answered all my many questions, made me aware of discounts and secured them and let me know ahead of time when to book my dining plus she took care of my Boo Bash ticket!! I did a lot of researching plus the
Hi AJ! Just wanted to say thank you for these lovely newletters, vlogs, and recommendations. I used Small World Vacations, recommended through DFB and had the best experience with agent Julia and am looking forward to our 2022 Disney Cruise!
I wanted to write in and express my gratitude for my travel agent Lulu and her backup Angela. Both of these women have made my vacation planning process so easy! Lulu has taken care of all my Disney Cruises and has always worked to handle any requests I had. She responds quickly and does an amazing job – she has
I just wanted to put in a rave review regarding Small World Vacations' agent Amber Vaughan. We have worked with her for a number of years now. She is always quick to respond, very helpful in setting up our trips, & goes above and beyond what we expect. SHE IS AWESOME!
I wanted to take a moment to share my sincere appreciation for our Small World Vacations' agent, Kathy This is our fourth reservation with her, and due to current conditions the October 2021 cruise was no longer a viable option for our family. The window to modify our reservation fell during her vacation.  We cruise with two special needs kids,