Adventures by Disney: Rhine River Cruise: Part 2 by Small World Vacations' Agent Lulu
Adventures by Disney: Rhine River Cruise: Part Two
by Small World Vacations' Agent Lulu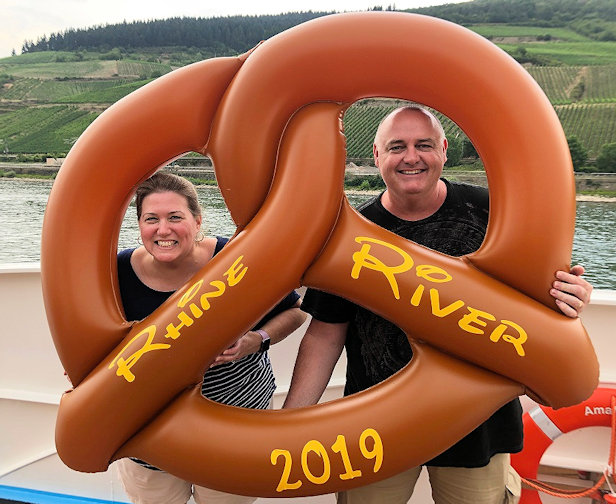 Day 5 – Rüdesheim am Rhein, Germany:

Today, we started off with an excursion to Siegfried's Mechanical Museum.  This place was incredible with almost 350 self-playing, mechanical music instruments from the 18th to 20th Century.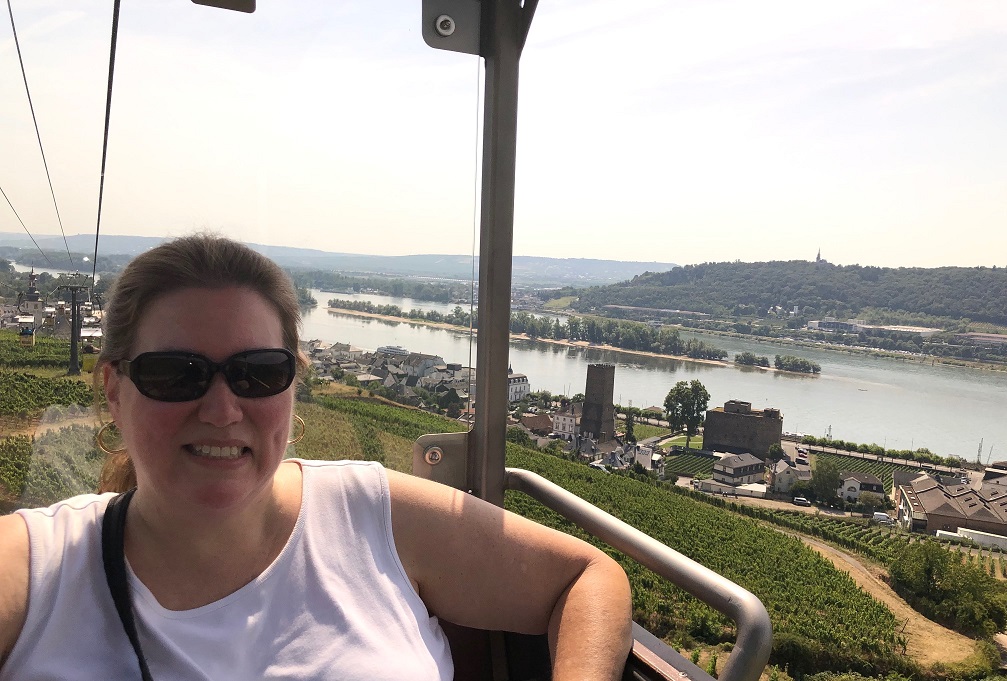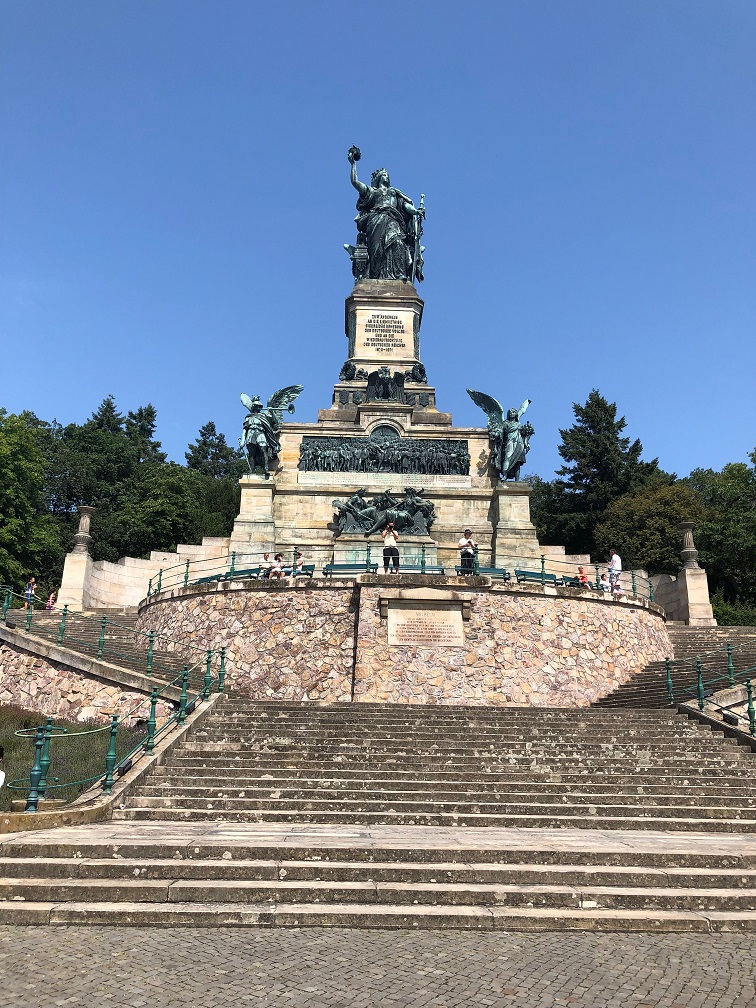 During some "On our own" time, we rode a gondola to the Niederwald Monument.  The monument is from the 19th Century commemorating the unification of Germany after the Franco-Prussian War.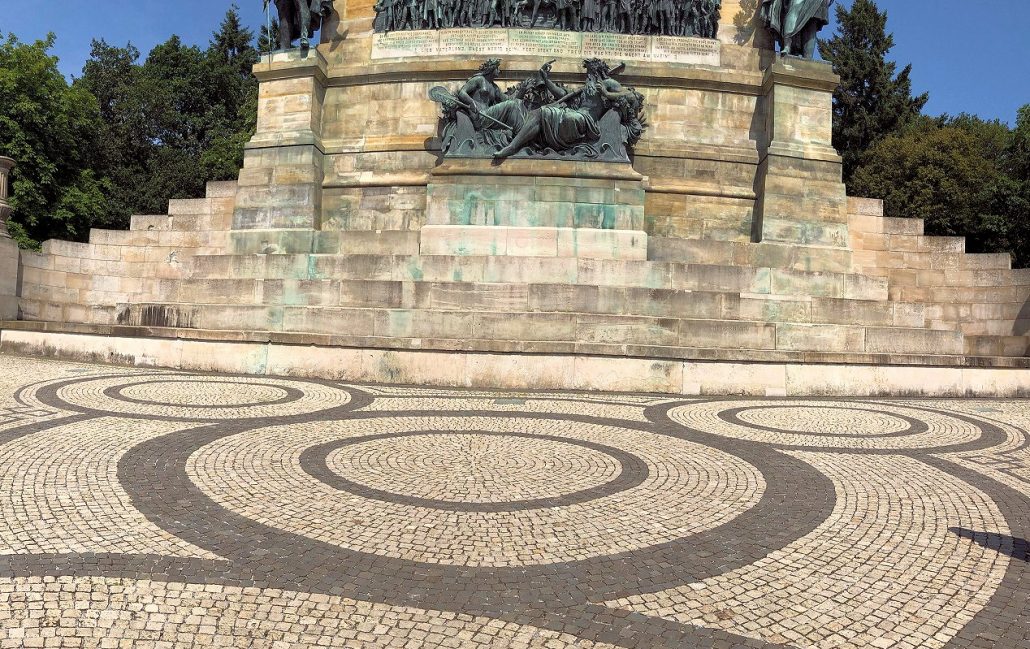 I found a Hidden Mickey!  Did they know Adventures by Disney was going to be there?




Sailing through the Rhine River Gorge…. Castles & Vineyards everywhere.
Day 6 – Cologne, Germany:
After breakfast on the AmaMora, we embarked on a leisurely walking tour of Cologne to the Cologne Cathedral.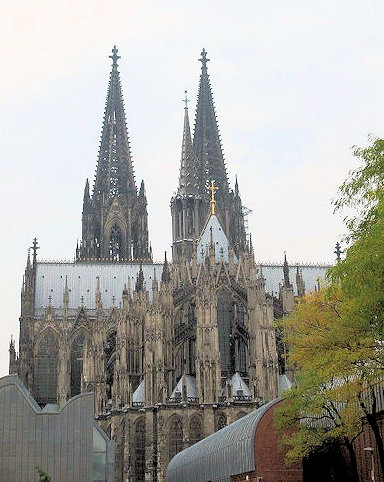 The Cathedral's construction began in 1248 and was completed in 1880.  The Cathedral survived World War II, because it served as a landmark for pilots.  Maintenance work is a constant occurrence on the Cologne Cathedral.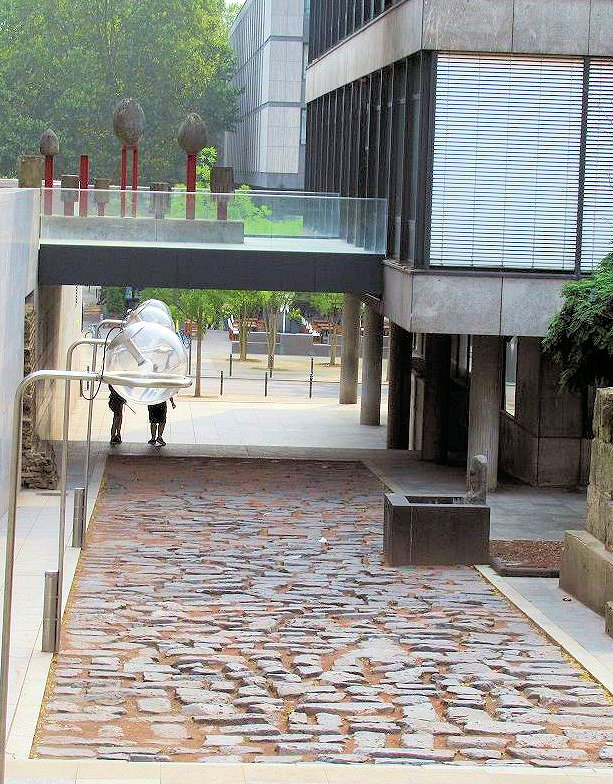 Reminders of the Roman Empire near the Cathedral.  A small portion of a Roman Road remains.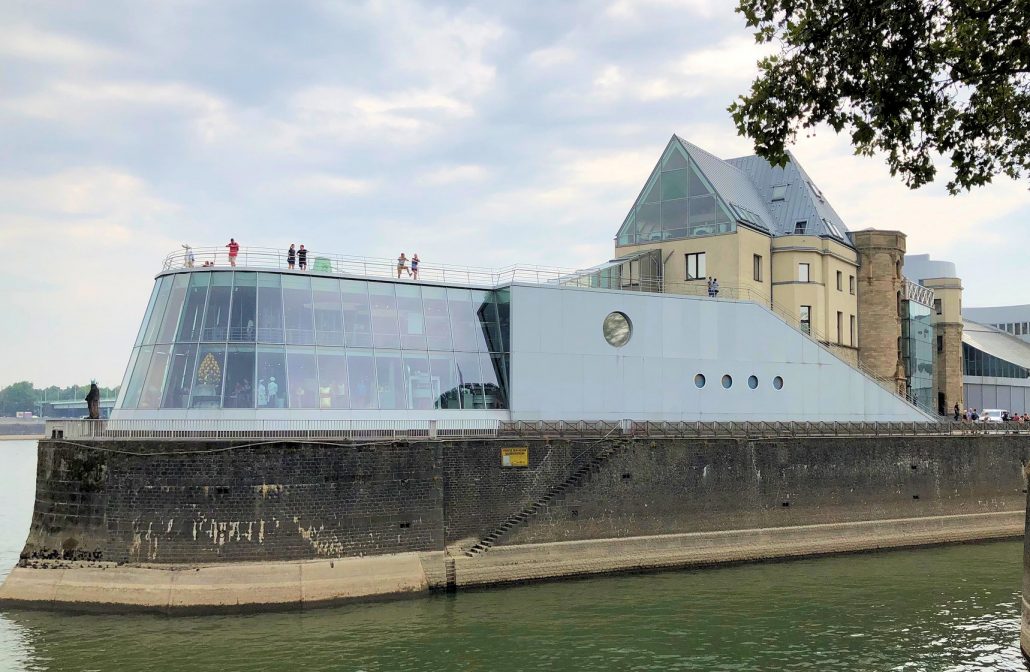 With some "On Our Own" time, we trekked over to the Cologne Chocolate Museum on the banks of the Rhine River.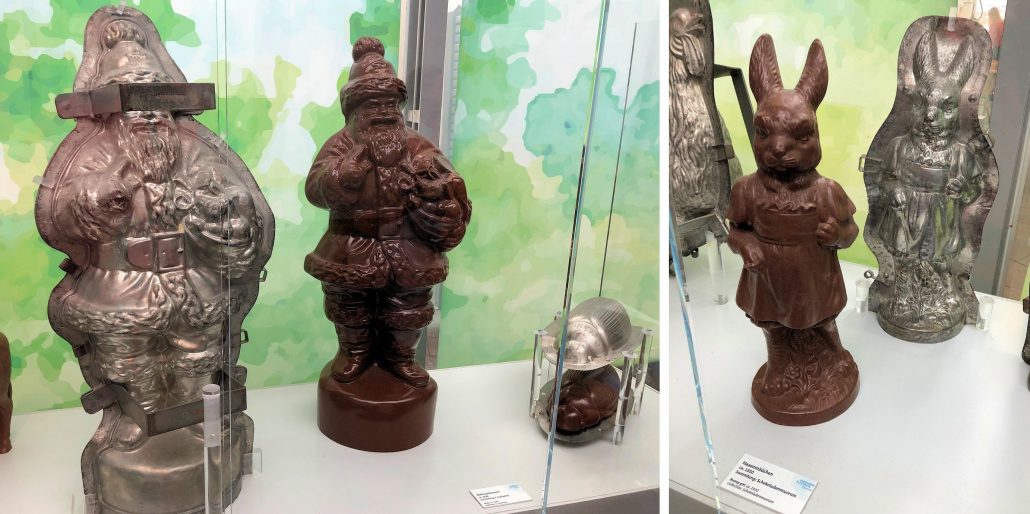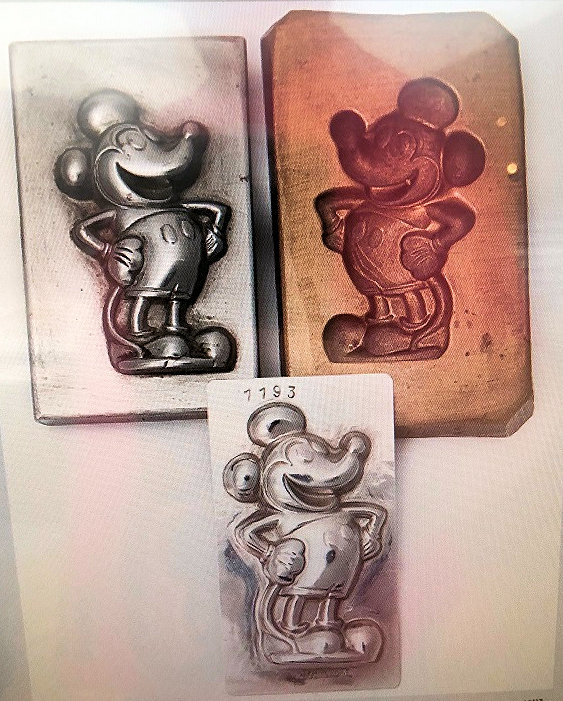 The history of Lindt's Chocolate is on display.  Molds of all shapes and sizes.  Even a mold of certain famous mouse.
Day 7 – Amsterdam, Netherlands: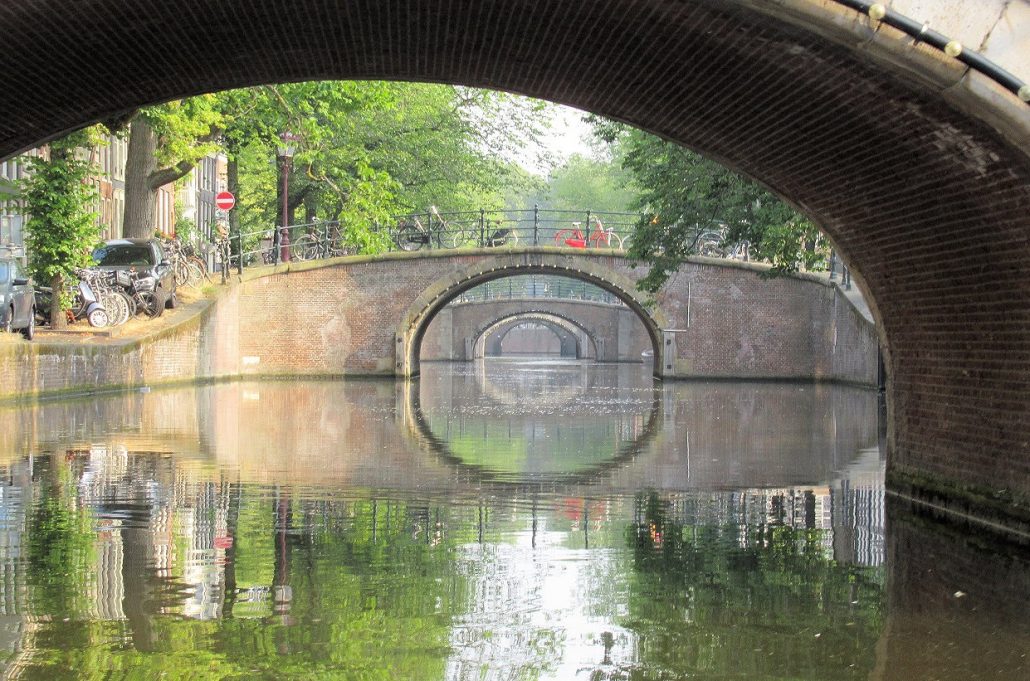 Canal boat tour through Amsterdam is a "must do" excursion when you visit Amsterdam.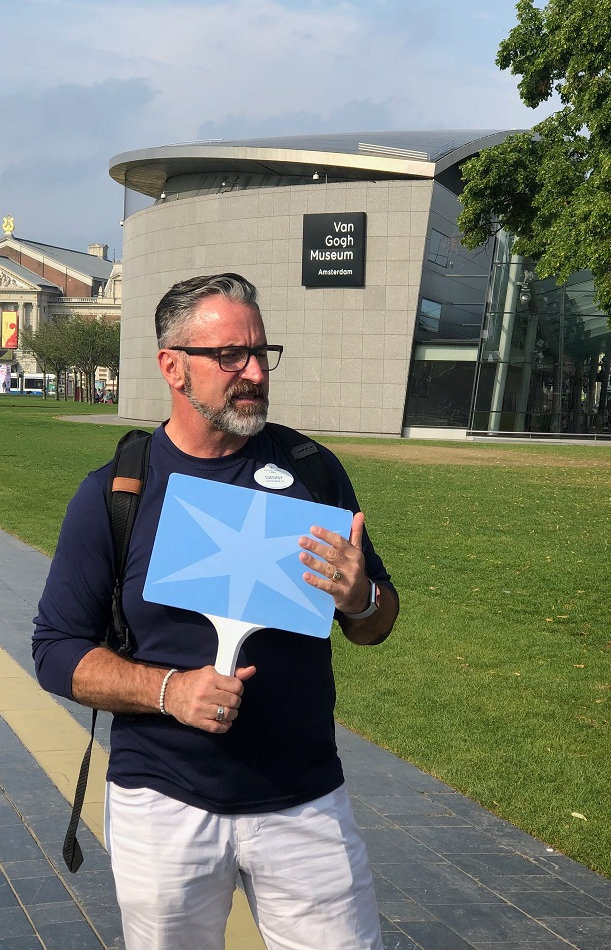 After the tour of the canals, our group took a short walk to the world-famous Vincent van Gogh Museum, led by our Adventure Guide, Danny. (Not my Danny.  A different Danny)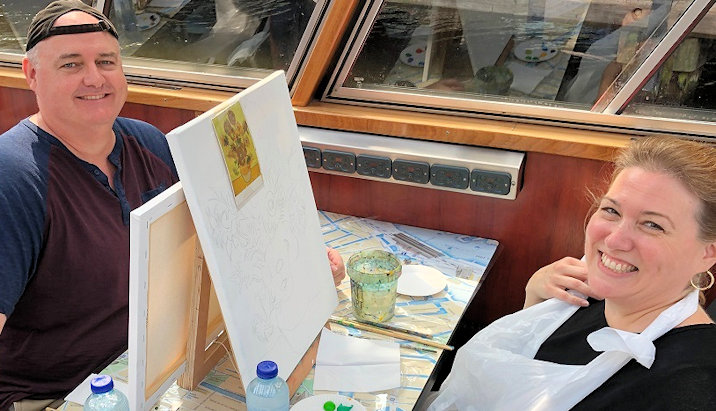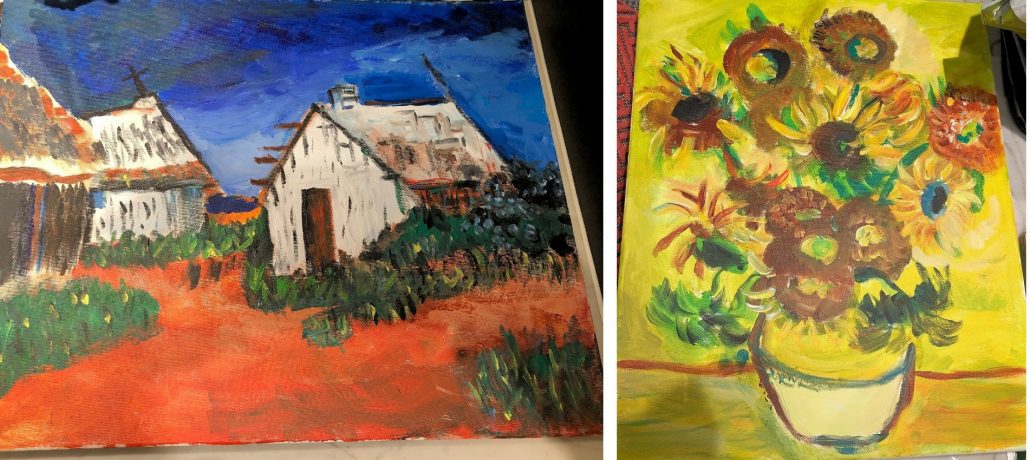 We greatly enjoyed a guided tour of the Vincent van Gogh Museum, but photography inside the museum was prohibited.  Instead, we painted our own van Gogh paintings while having our inner artists inspired by the canals of Amsterdam.

Our afternoon excursion had us boarding coach busses for a short trip to Zaanse Schans, a small Dutch neighborhood that has the look of a 18th/19th century village.
Zaanse Schans is a popular spot to get a taste of Dutch history.  See a working windmill, ride a bike or say Hi to the sheep.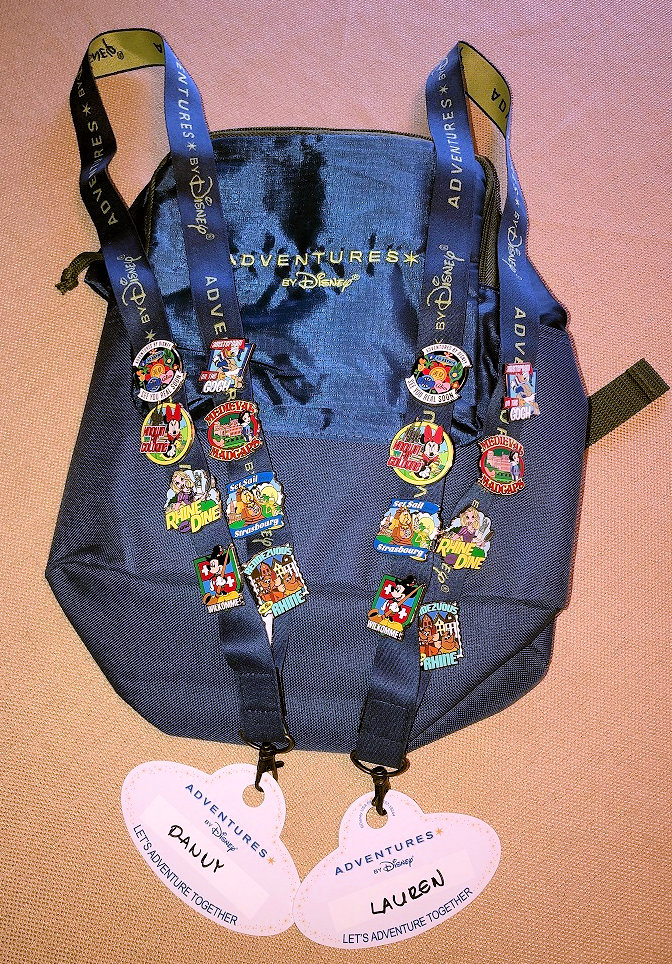 Then, before we knew it, the Adventure by Disney came to an end.  There were other excursions that we were unable to experience, simply because there were so many options from which to choose.  If you choose to book an Adventure by Disney Rhine River Cruise through me or another agent of Small World Vacations, I guarantee your family will not be bored and wondering what to do next.  The Adventure Guides are fun, friendly and know all about the regions you visit and their excursions, so they are always available to help.  Best of all, towards the end of each day, we received a specially themed pin for each port of call.  They make such an amazing keepsake from a truly magical Adventure!!
Read Part One of Agent Lulu's Rhine River Adventure by Disney Vacation.
If you would like assistance from Small World Vacations' agent Lulu at Lulu@smallworldvacations.com
Small World Vacations offers an exclusive savings of $100 – $1000 on your Adventures by Disney vacation. All savings are courtesy of our agency.