Agent Lulu's Adventure by Disney Rhine River Cruise Part One
Adventures by Disney: Rhine River Cruise: Part One
by Small World Vacations' agent, Lulu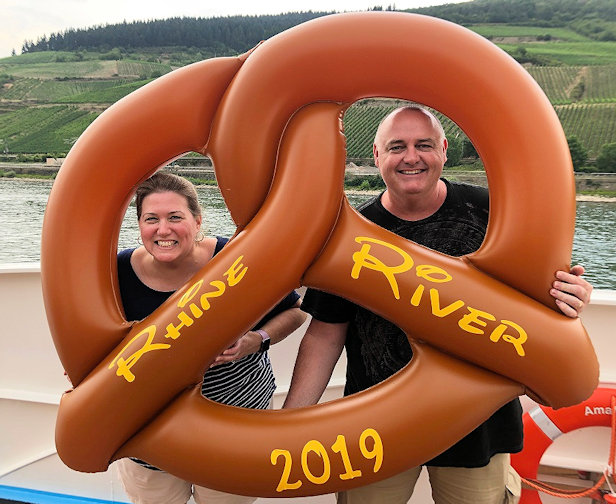 This summer, my husband, Danny, and I had the opportunity to sail with Adventures by Disney on a Rhine River Cruise.  We had never had an experience like this and even though we had long days full of Adventures, not to mention a European heat wave with temperatures into triple digits, we enjoyed it immensely.   Here are some highlights from our Adventure by Disney Rhine River Cruise:
Day 1 – Embarkation – Basel, Switzerland: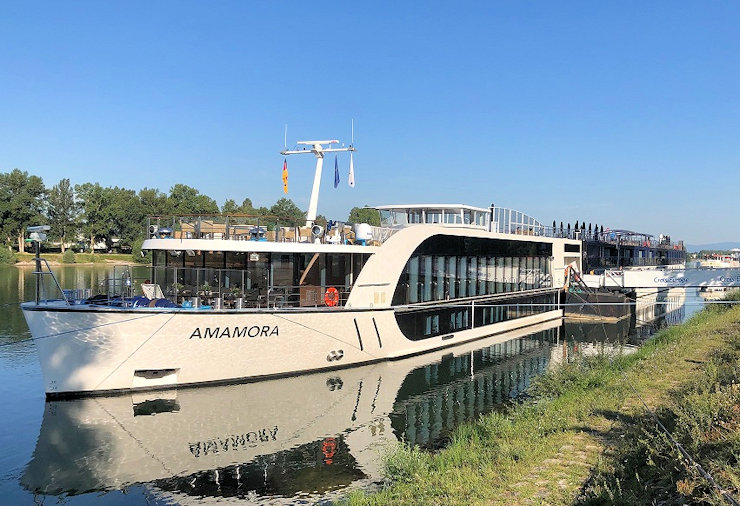 Our Adventure by Disney Rhine River Cruise Ship from AmaWaterways , the AmaMora.  The cruise line's newest ship.
Day 2 – Breisach, Germany:
Up early for an excursion to the Black Forest and a Toboggan Run.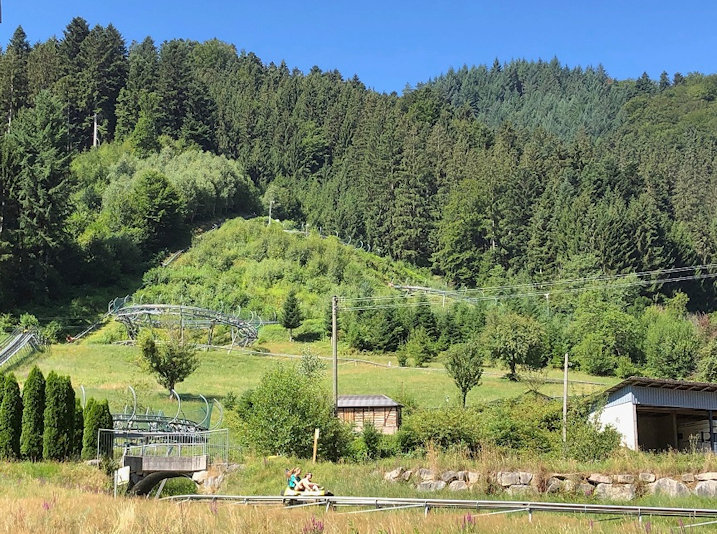 After tobogganing, we enjoyed a lovely authentic German lunch that included Schnitzel, Spaetzle & potatoes and finished with a slice of Black Forest Cake.
Fun wood working in the Black Forest.  We made whistles!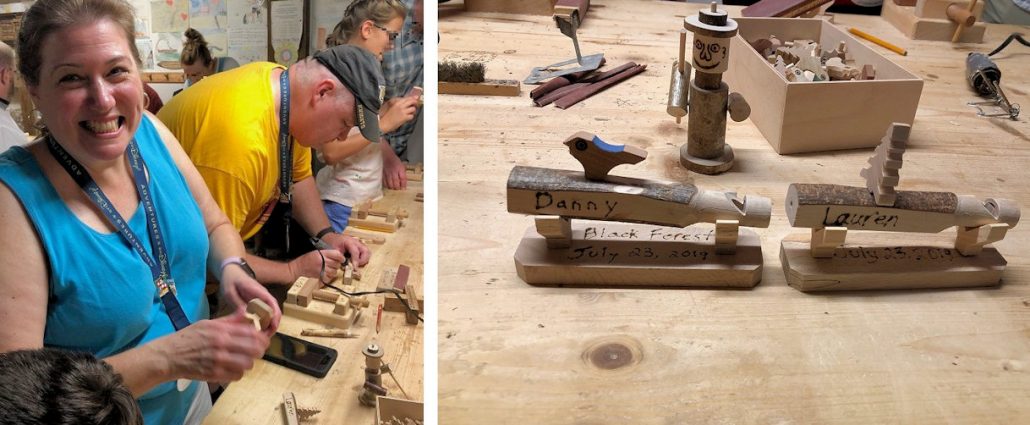 Day 3 – Strasbourg, France: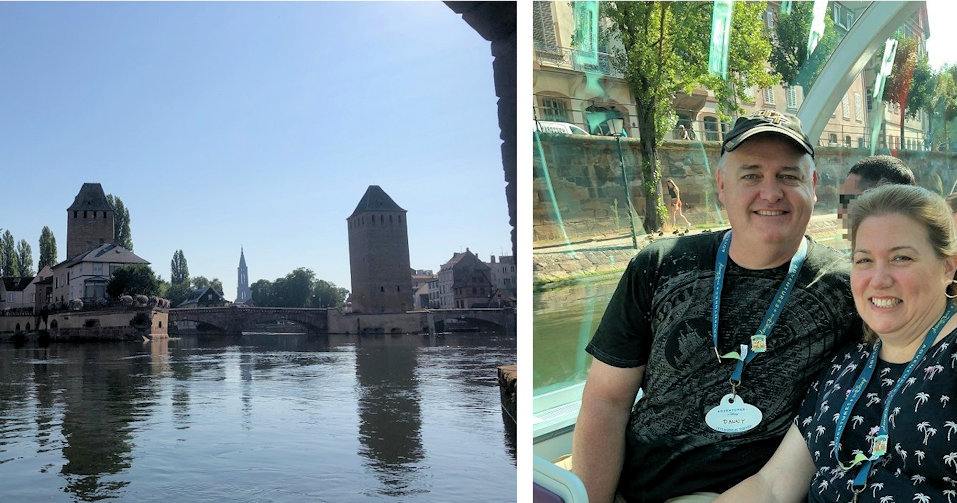 Canal boat cruise through Strasbourg, France.  A lovely town with an interesting history and a mix of German & French architecture.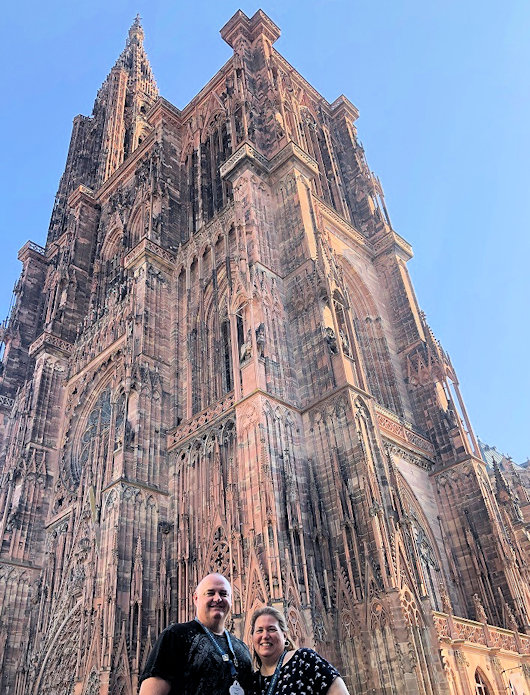 Strasbourg Cathedral de Notre Dame.  At 466 feet tall, it was once the tallest building in the world (1647-1874).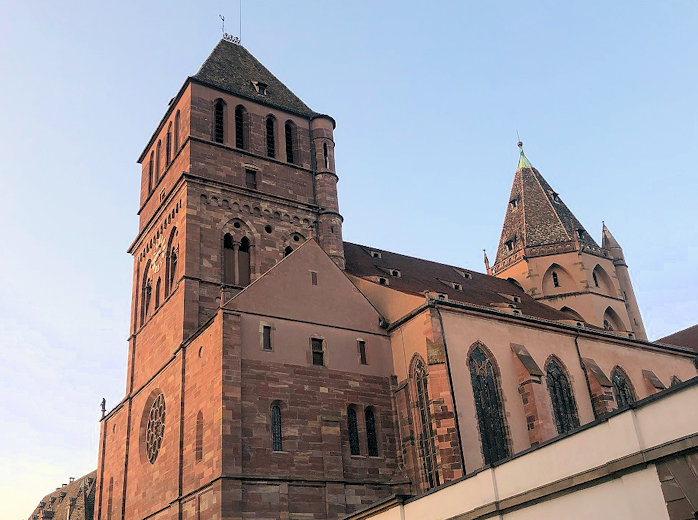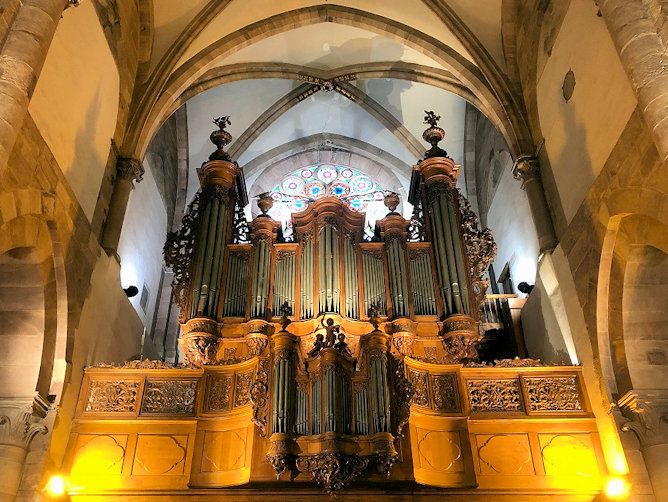 Later that evening, our Adventures by Disney group took a short excursion to St. Thomas Church and experienced a private concert featuring a renowned pipe organist.  The church site has been welcoming worshipers since the 6th Century.  It had been destroyed by fire and rebuilt several times.  The church as it stands now was rebuilt in the 14th Century.   The pipe organ was built in 1741 and sounded glorious.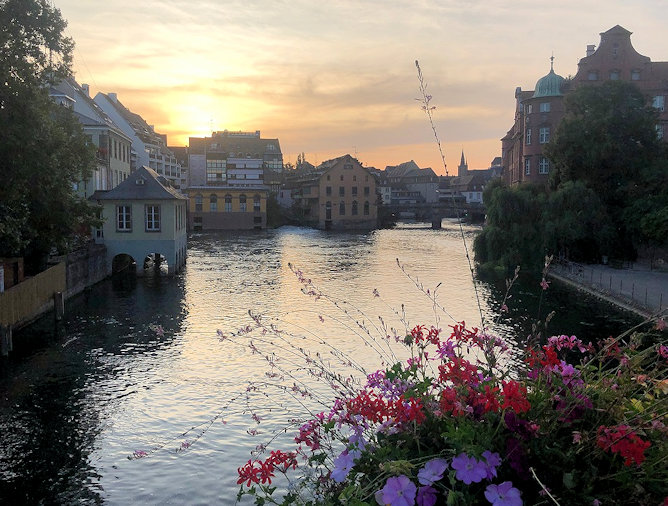 A beautiful sunset.  Goodbye, Strasbourg, France.
Day 4 – Mannheim, Germany:
Long coach bus ride to Stuttgart, Germany to visit the Mercedes-Benz Museum and the Porsche Museum.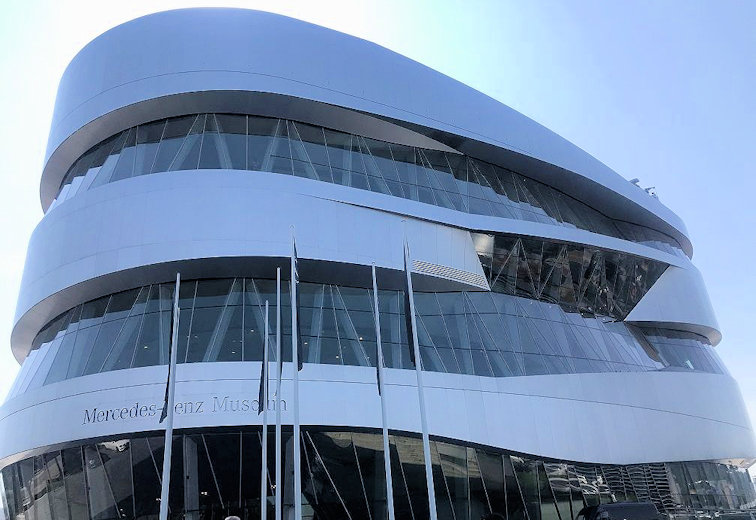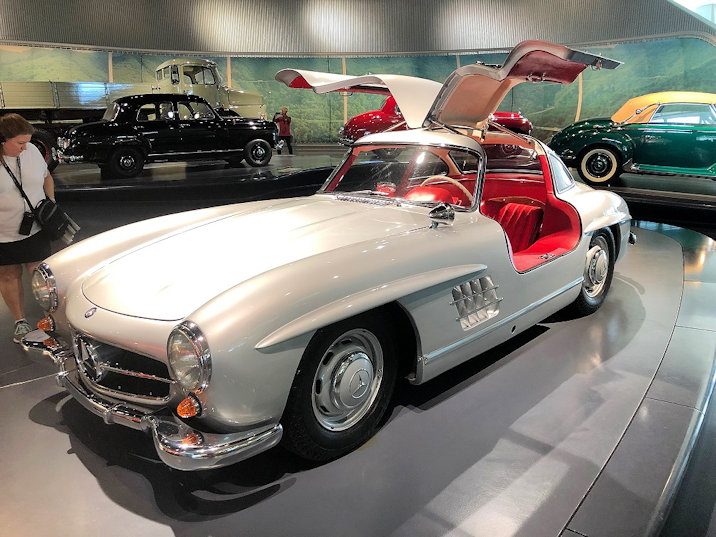 I really loved the 1955 Mercedes-Benz 300 SL Coupe with gull-wing doors, but it didn't fit in my bag.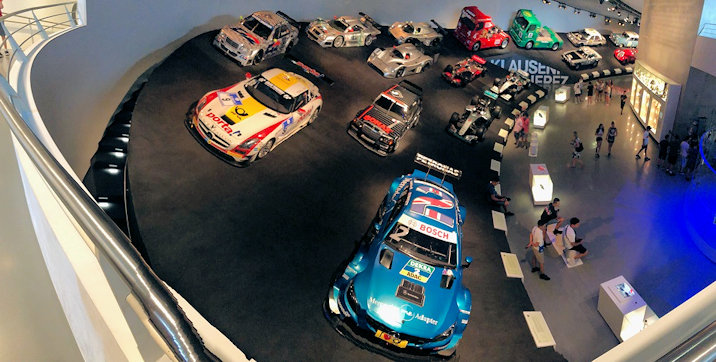 Danny really enjoyed Mercedes-Benz's racing history.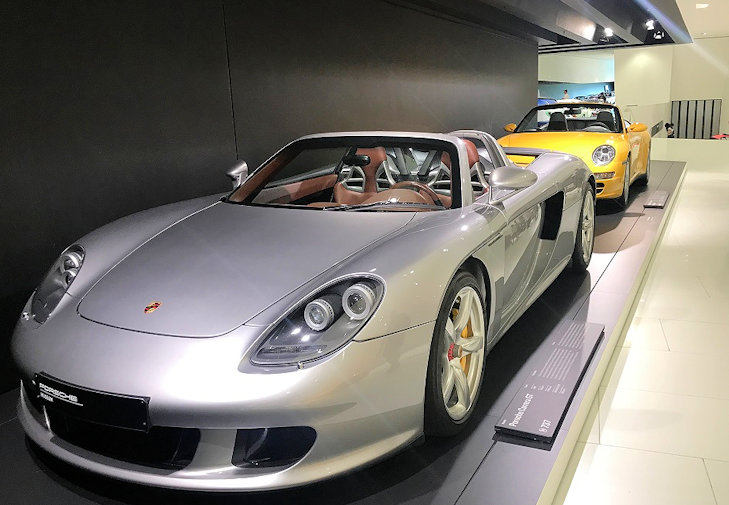 "
More cars at the Porsche Museum.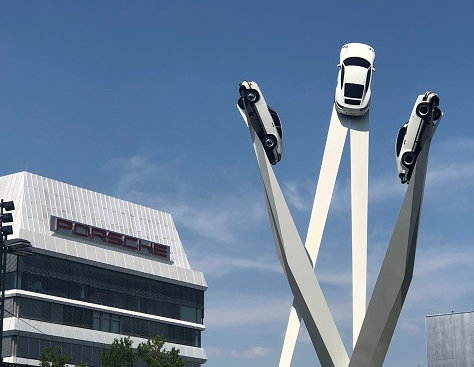 From the famous 911 to the Carrera GT, the Porsche brand is beloved worldwide.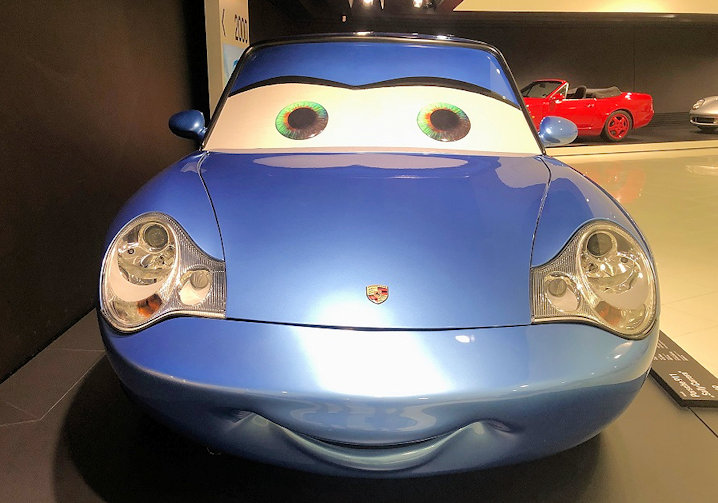 Speaking of "Famous Porsche 911's", we met a true Disney celebrity during our Porsche Museum tour!  Sally from Disney's Cars!!
Read Part Two of Small World Vacations' Agent, Lulu's Rhine River Adventure by Disney Vacation
If you would like assistance from Small World Vacations' agent Lulu at Lulu@smallworldvacations.com
Small World Vacations offers an exclusive savings of $100 – $1000 on your Adventures by Disney vacation. All savings are courtesy of our agency.