Adventures by Disney Southwest Trip – Days 4-7
Day 4
Privately Guided Tour of Grand Canyon National Park
With a naturalist guide leading the way on this private expedition, we traveled along the spectacular South Rim of Grand Canyon National Park—one of the seven wonders of the natural world.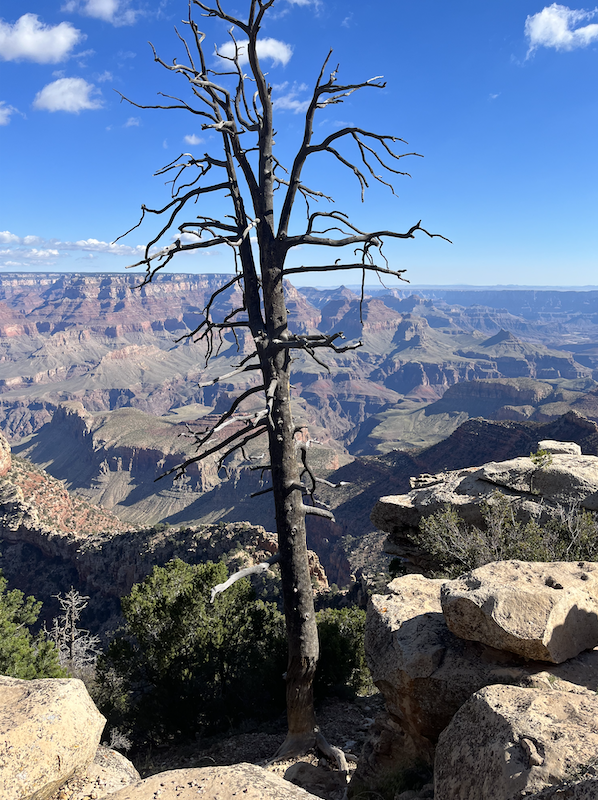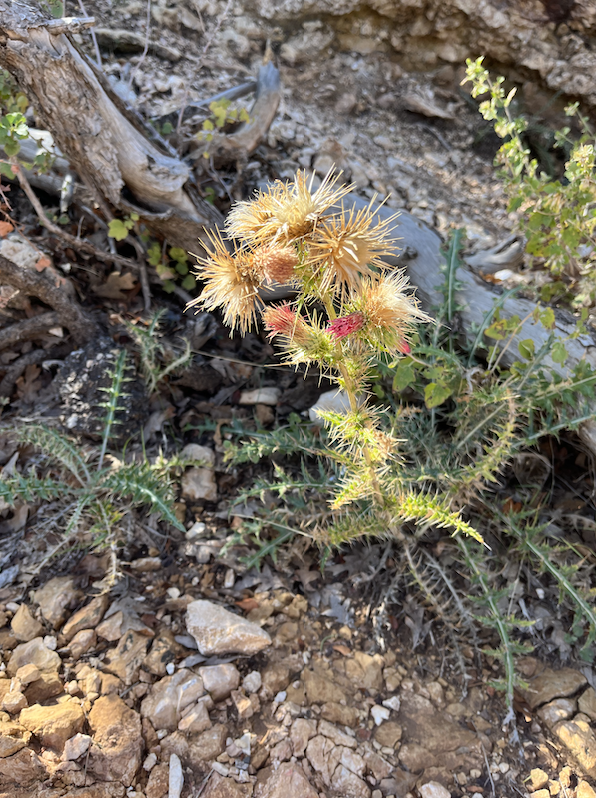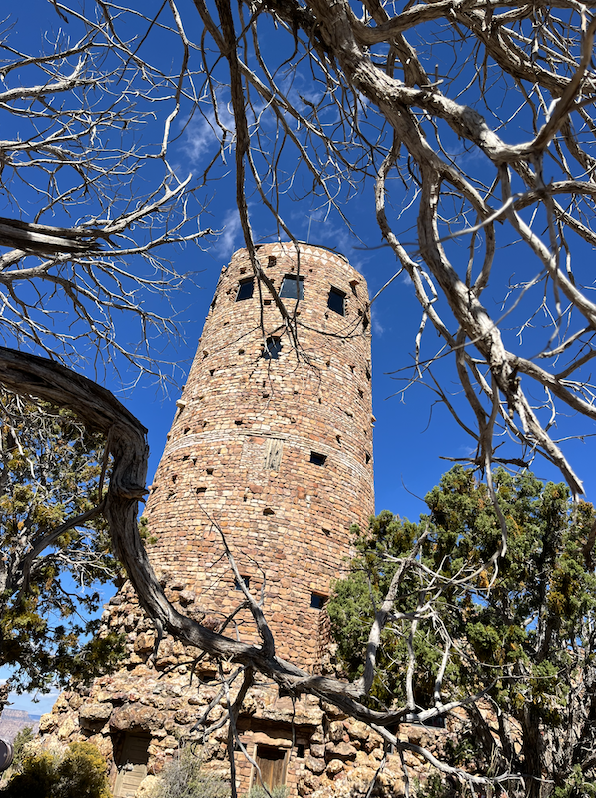 We saw Desert View Watchtower, which was designed in 1932 by Mary Colter to overlook the eastern end of Grand Canyon National Park.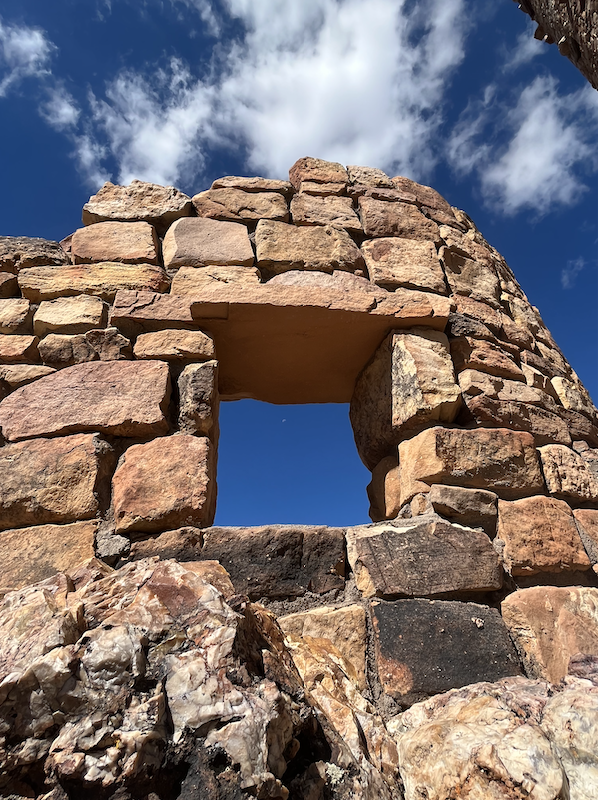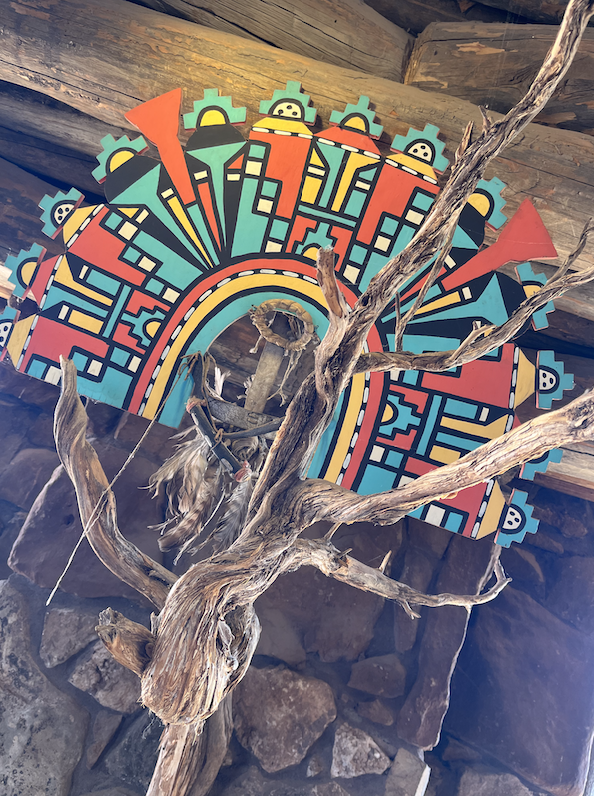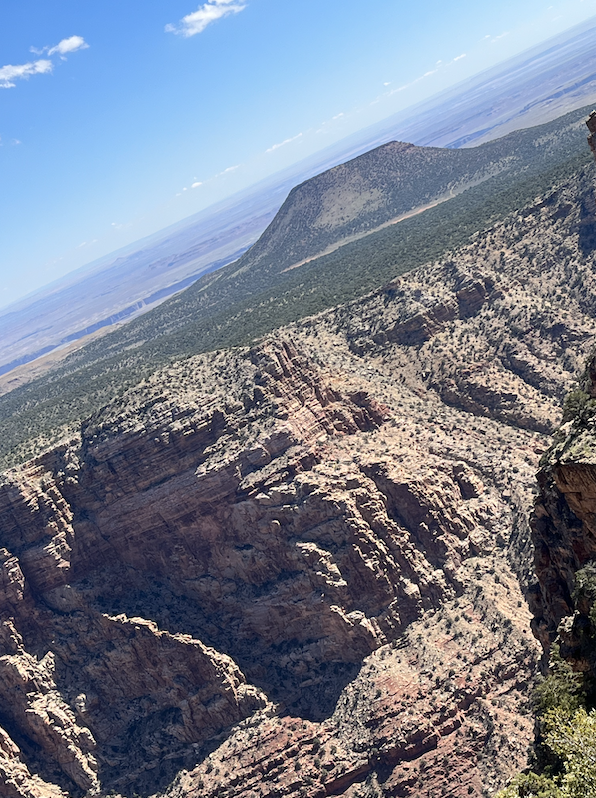 We discovered awe-inspiring vistas seen from this idyllic spot – the canyon looks different from every angle and at every time of day.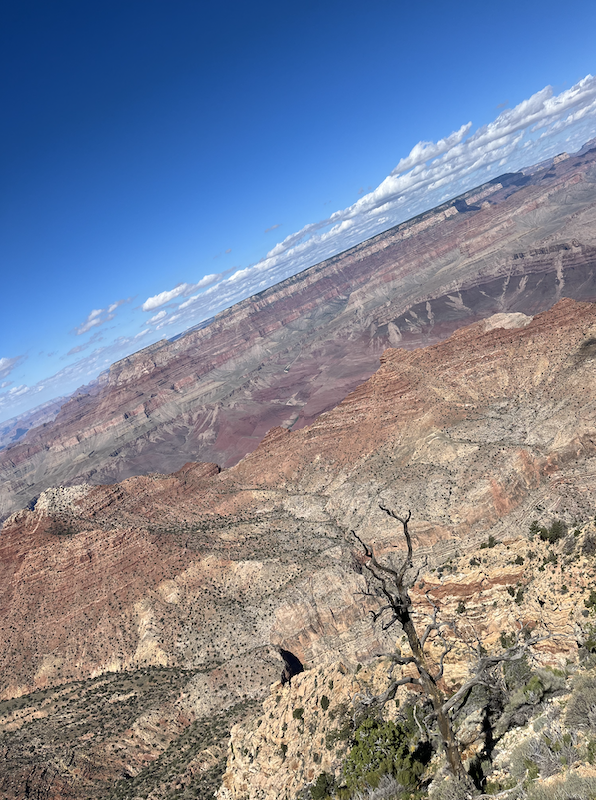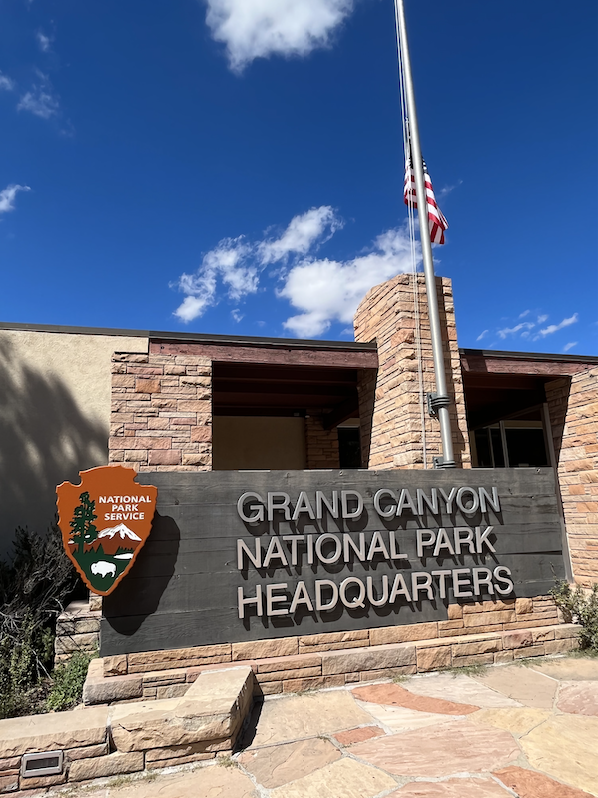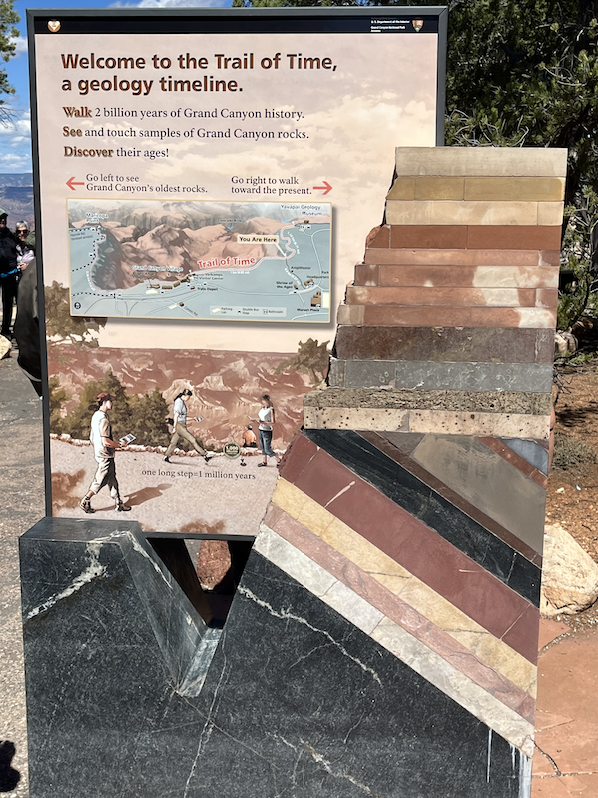 We walked with our guide along the Trail of Time where we learned the history about all the different rock layers within the Grand Canyon.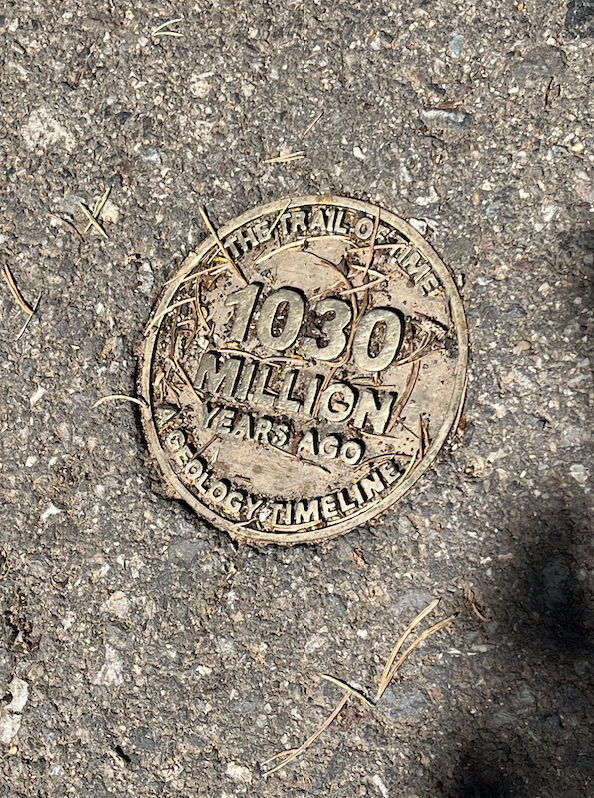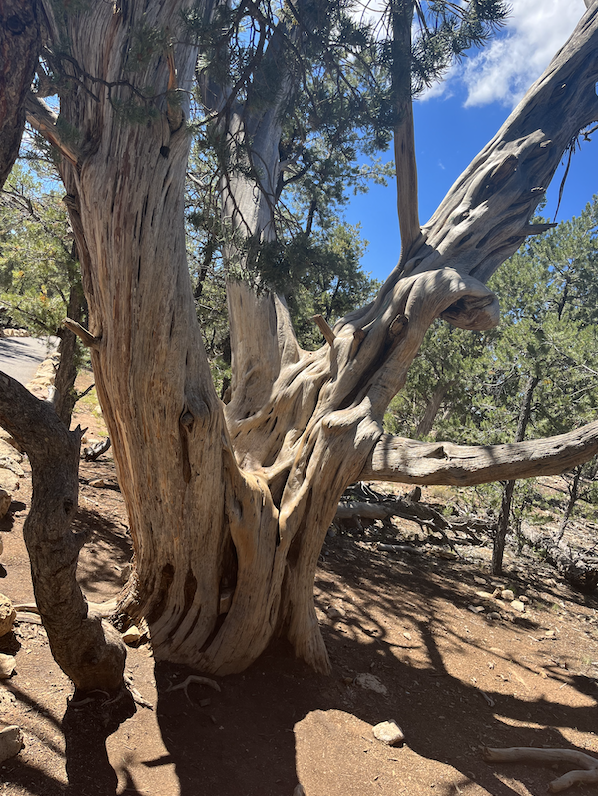 We passed by a beautiful 300 year old Juniper tree!
Day 5
Travel to Monument Valley
We rode across plains, mountains and mesas on our journey into this stunning valley—the site of many Hollywood Westerns.



The formations are even more incredible in person! It was awe-inspiring to see the beauty of our planet while we drove through the desert from the comfort of our covered open-air vehicle.


Monument Valley Excursion
We listened to the illuminating insights of a Navajo guide we rode across Monument Valley, with its beautiful buttes and mesas. We arrived at the home of a local Native American family hidden deep within the valley.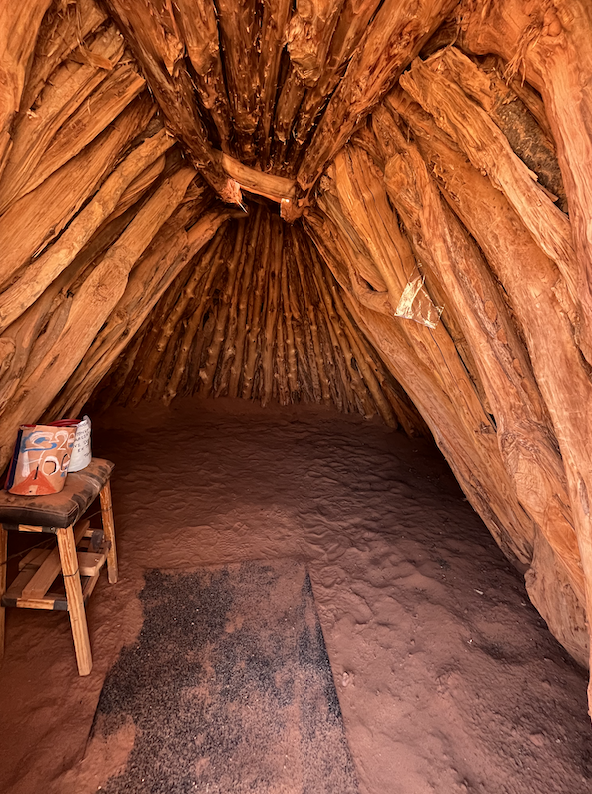 We were invited inside a hogan, the traditional dwelling and ceremonial structure for women of the Navajo Native Americans of Arizona and New Mexico.


This Native American tapestry was woven by hand and represents all the different races of human beings united on the same tree of life.


Our Adventure Guide had us lay down on our back to look up and see the outline of and eagle's beak and face in the top of this formation.

This formation reminded us of Cars Land at Disney California Adventure!

Our Adventure Guide showed us an ancient petroglyph on a rock formation.


Cookout Dinner and Navajo Storytelling
We harkened back to another time we took part in a delicious Navajo taco cookout dinner.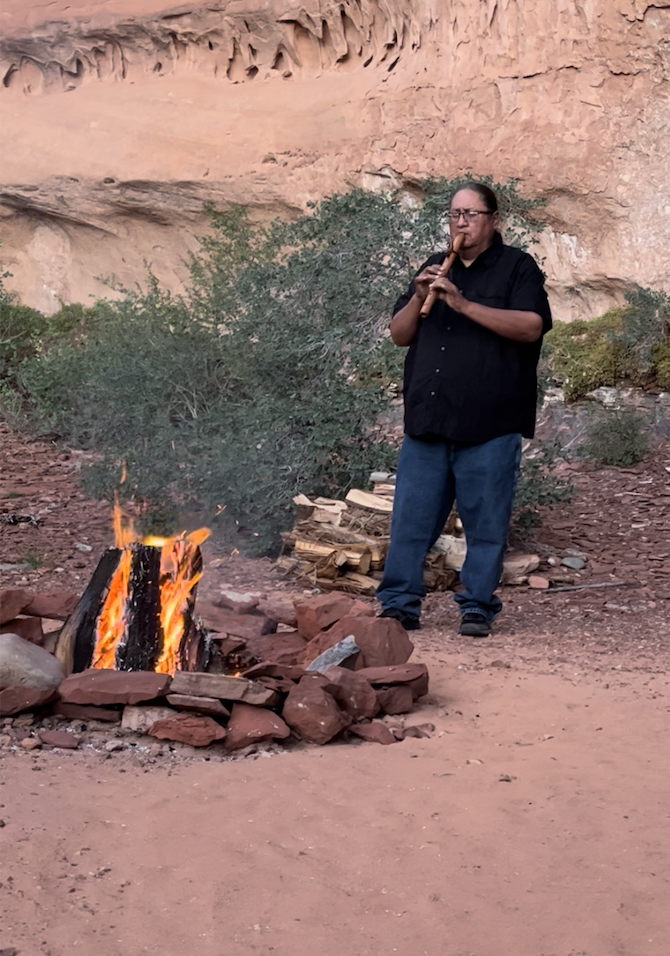 The magic of the desert came alive as we enjoyed a Native American musical performance around the fire as the sunset.
Day 6
We woke up early to join our Adventure Guides and fellow adventurers for a quick climb near Goulding's Lodge to view the sunrise.



Arrive in Moab and Lunch at Red Cliffs Lodge
Upon arrival in Moab, we headed to the lodge for lunch on the rustic Pioneer Deck.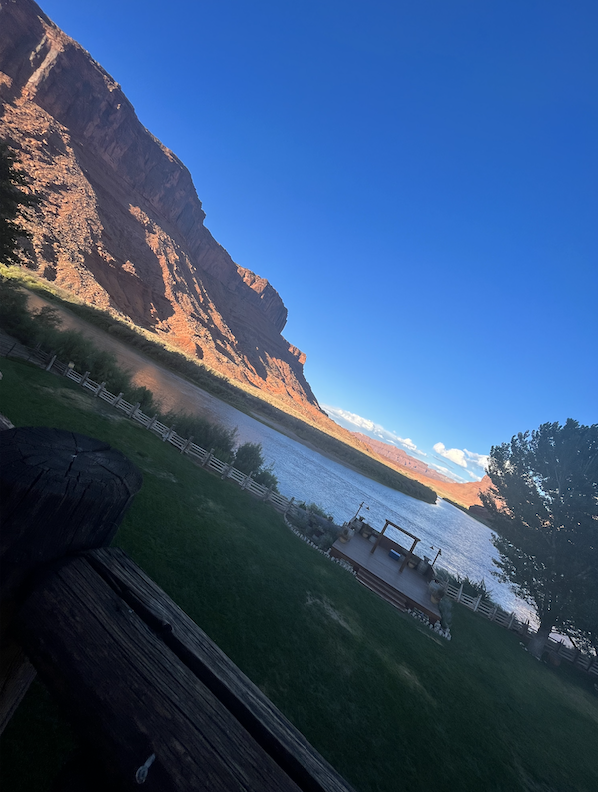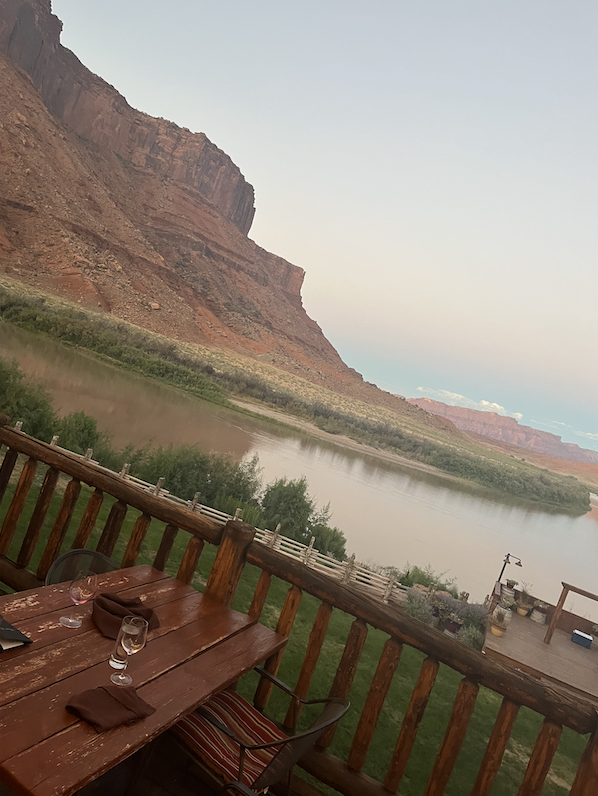 River Rafting on the Colorado River
We rafted down the Colorado River (Class I-II) through spectacular scenery! Our local guide lead us on this fantastic and thrilling adventure.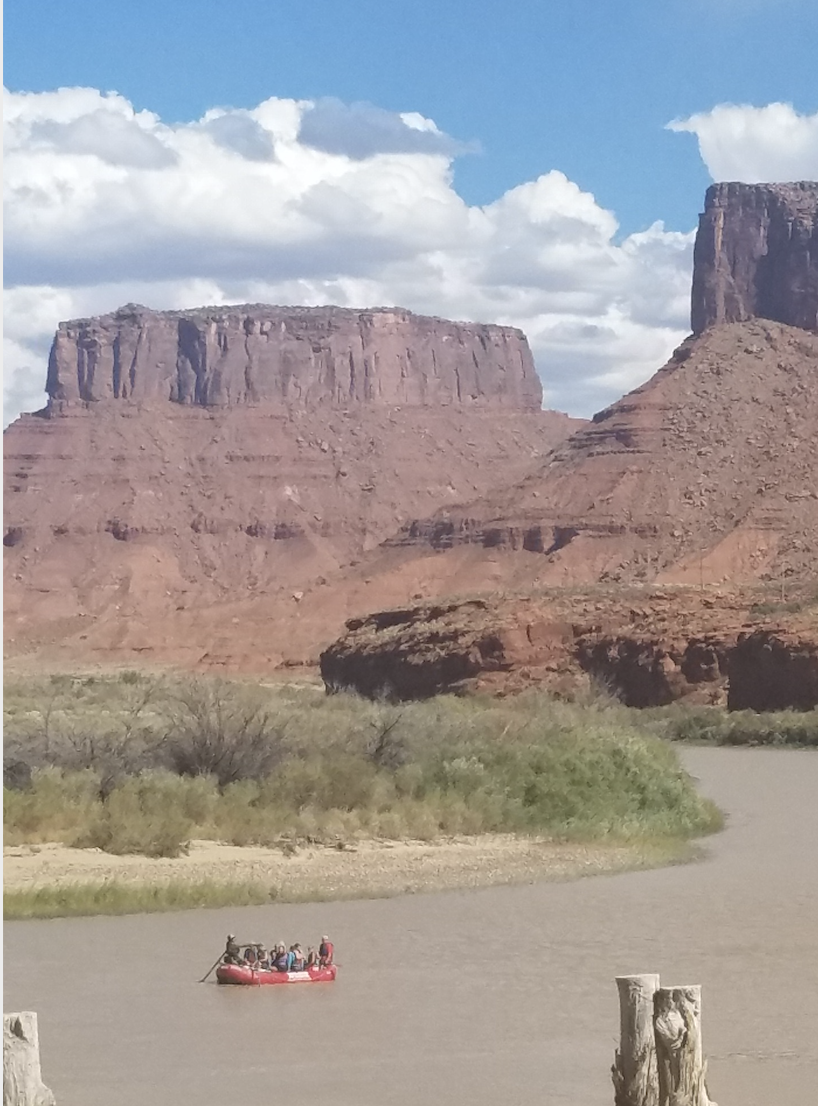 We visited the Moab Museum of Film in the basement of Red Cliffs Lodge.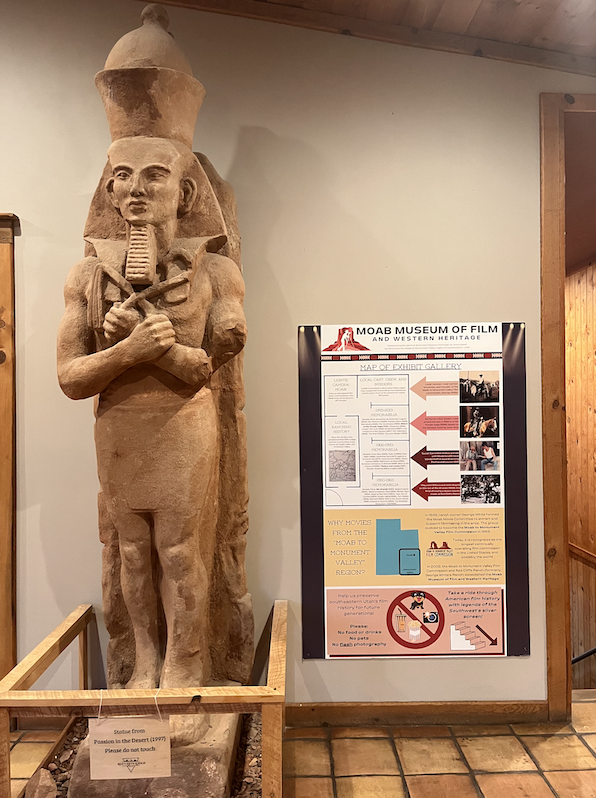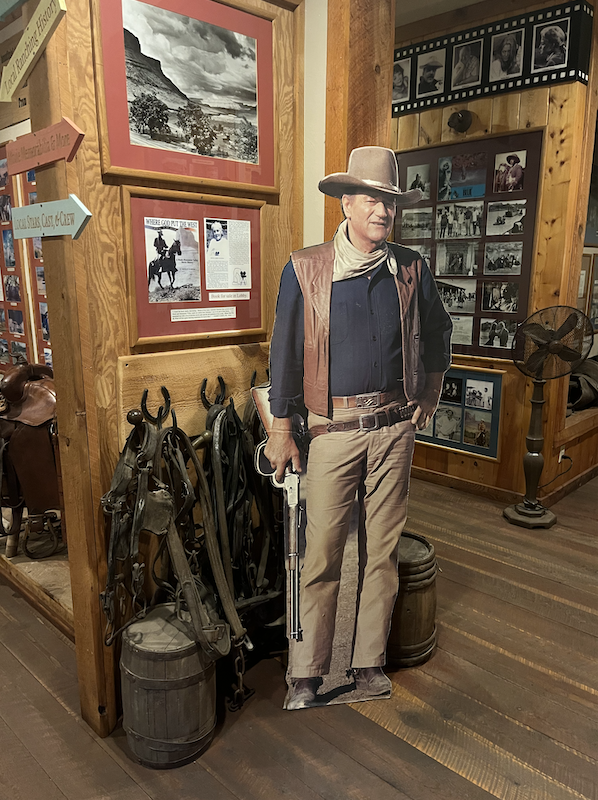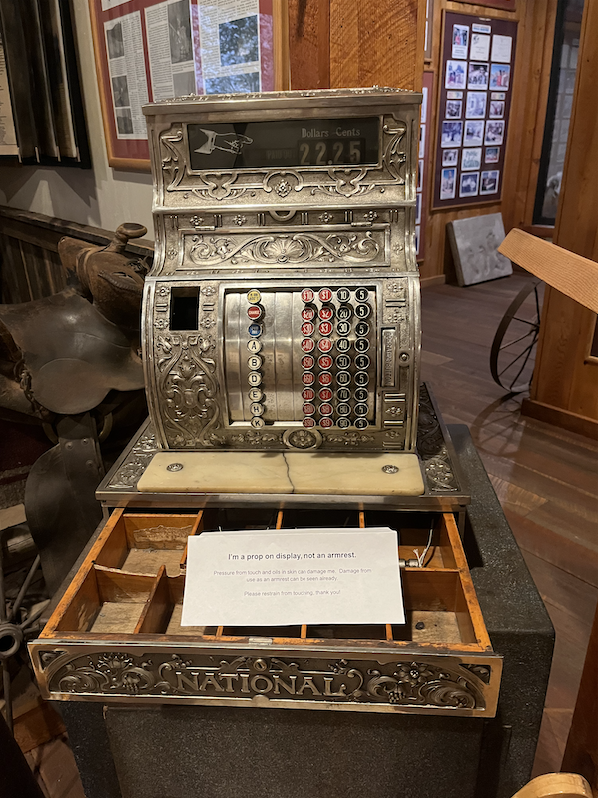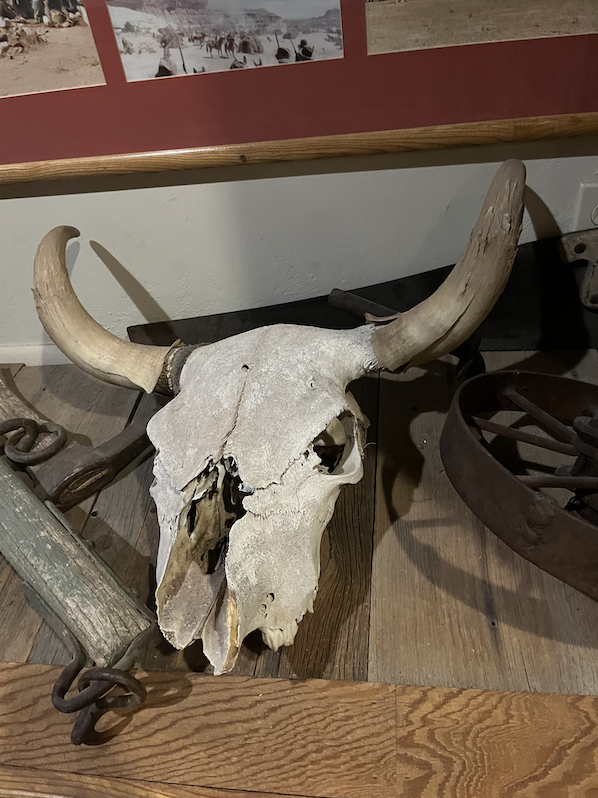 Day 7
Arches National Park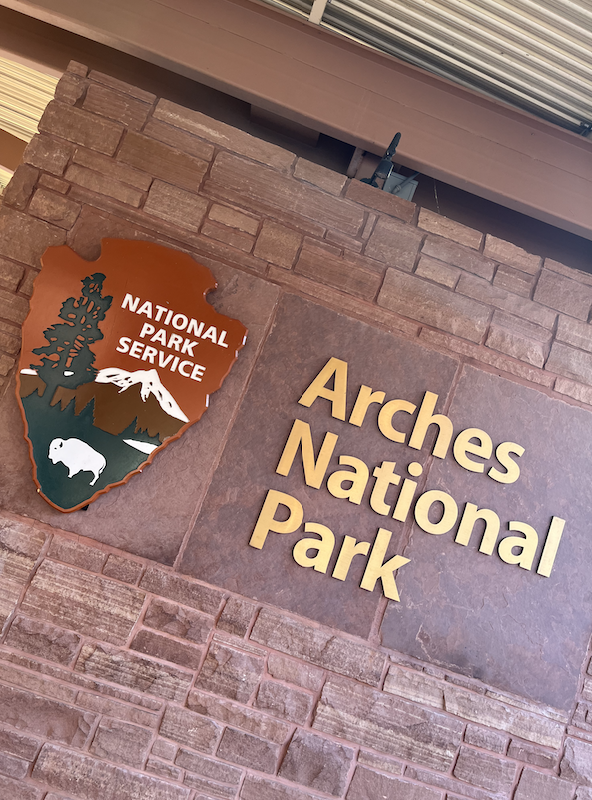 We discovered landscape that looks as if it were designed by a sculptor, composed of sandstone arches reaching to the sky.



We explored the Windows section of the park, including a visit to the famed Double Arch.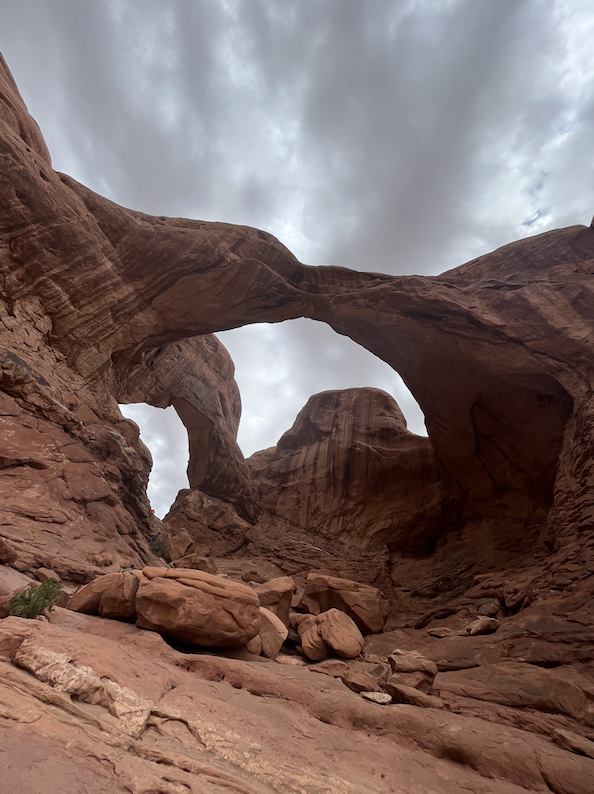 Cowboy Cookout and Entertainment
We listened to a cowboy sing Western songs as we toasted our newfound friends and chowed down on some down-home cookin'. We ended our Adventures by Disney Arizona and Utah vacation with a special surprise tribute remembering a week of fun and bonding that we will cherish forever!