Small World Vacations' Agent Jo's Disney Cruise to Alaska
Small World Vacations' Agent Jo's Disney Cruise to Alaska
My husband, Frank and I sailed on the Disney Wonder to Alaska. How did this summer, beach loving girl like it? I loved it and would go back in a heartbeat.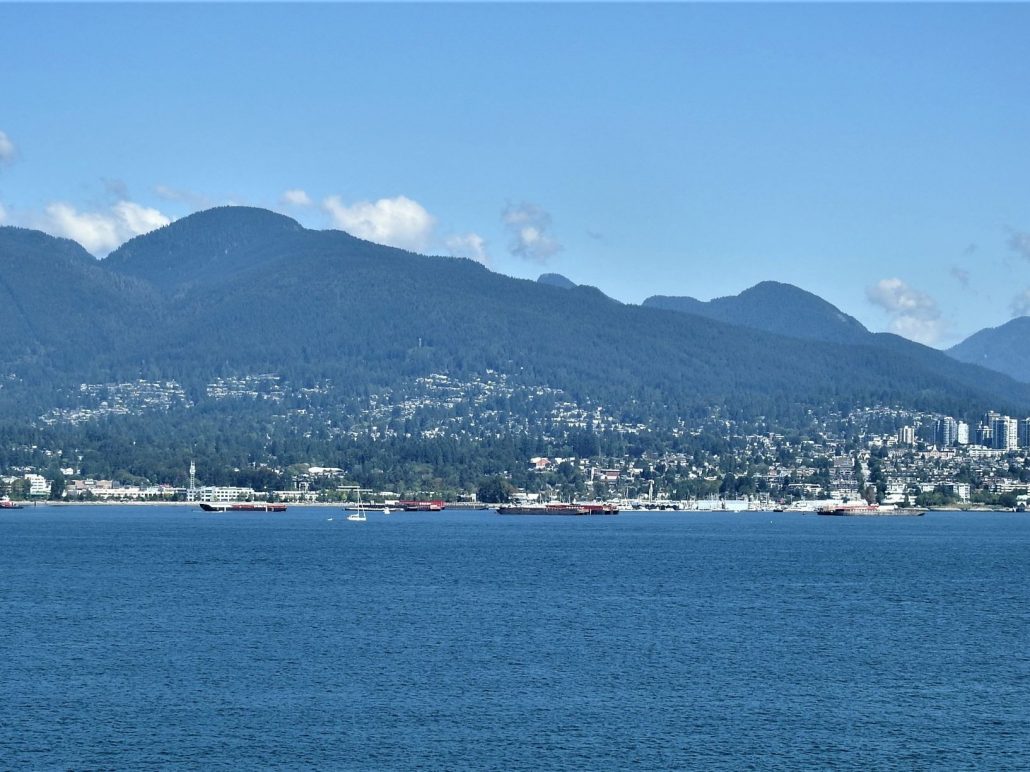 We spent two nights in Vancouver, Canada prior to our cruise and one night after. For the two pre-nights we stayed at the Hyatt Regency Vancouver which was in the heart of town and easy walking distance to many places around the city. On our post night we stayed at the Fairmont Waterfront right across the street from the port.
We had wonderful weather most of the time and were even able to use the pool a couple of times during the cruise. Bringing layers is definitely the way to go as we did have a few chilly cruising days.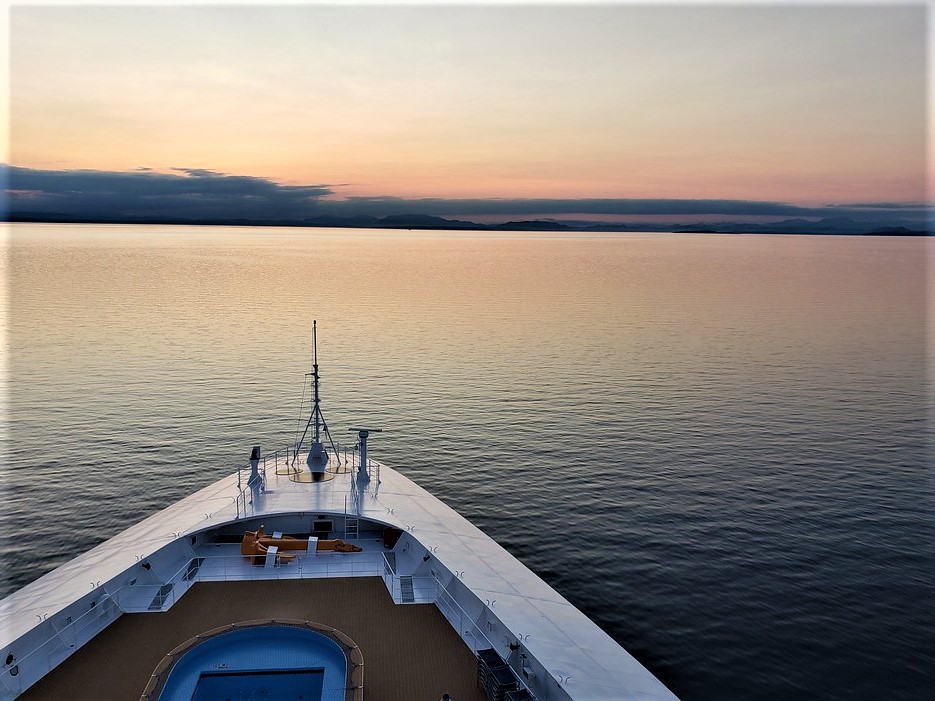 We had an amazing sunset as we sailed the first night.
We had two full days at sea in addition to the first day onboard and it was a wonderful way to relax and enjoy the ship and the beautiful sights from either side of the ship.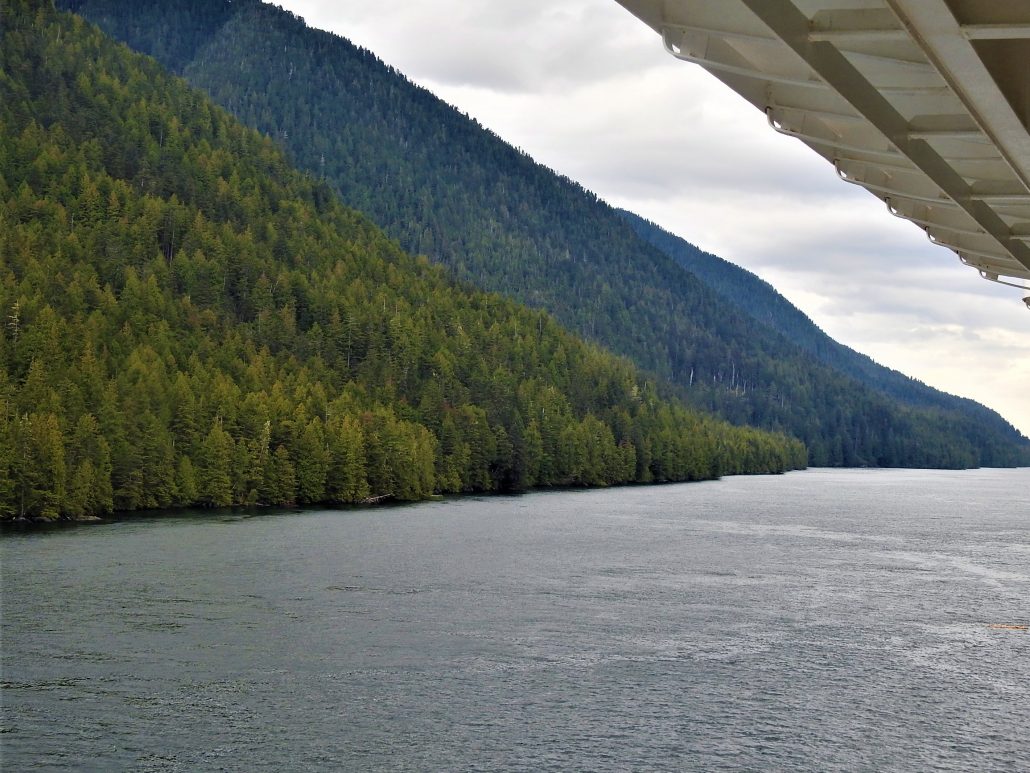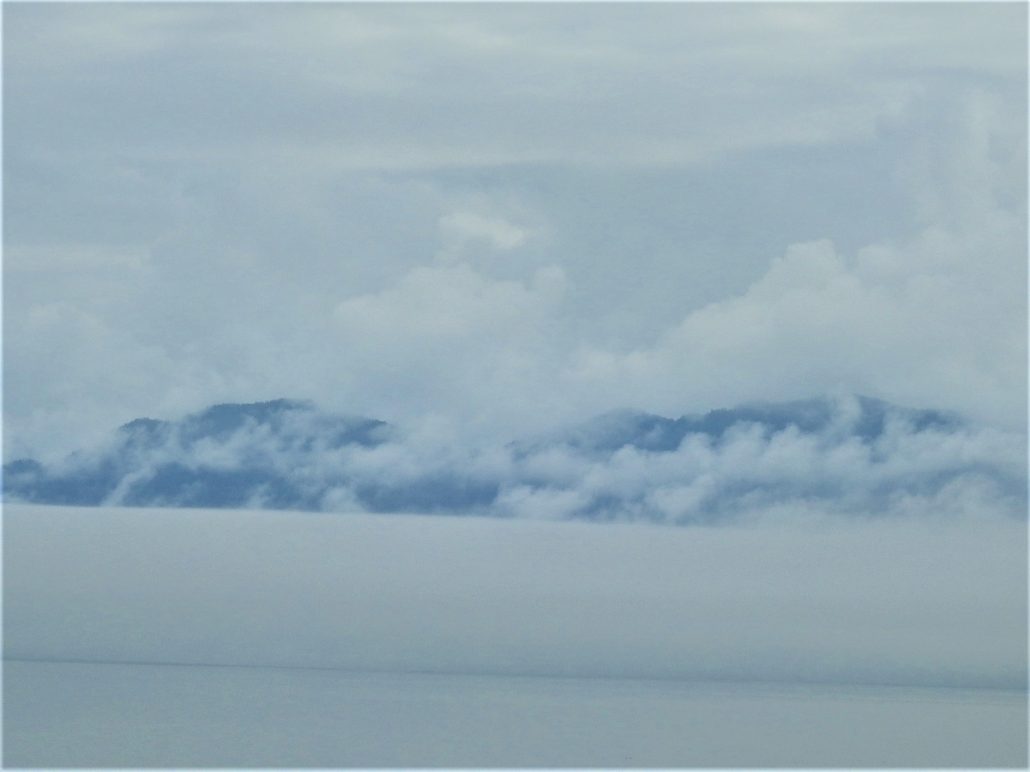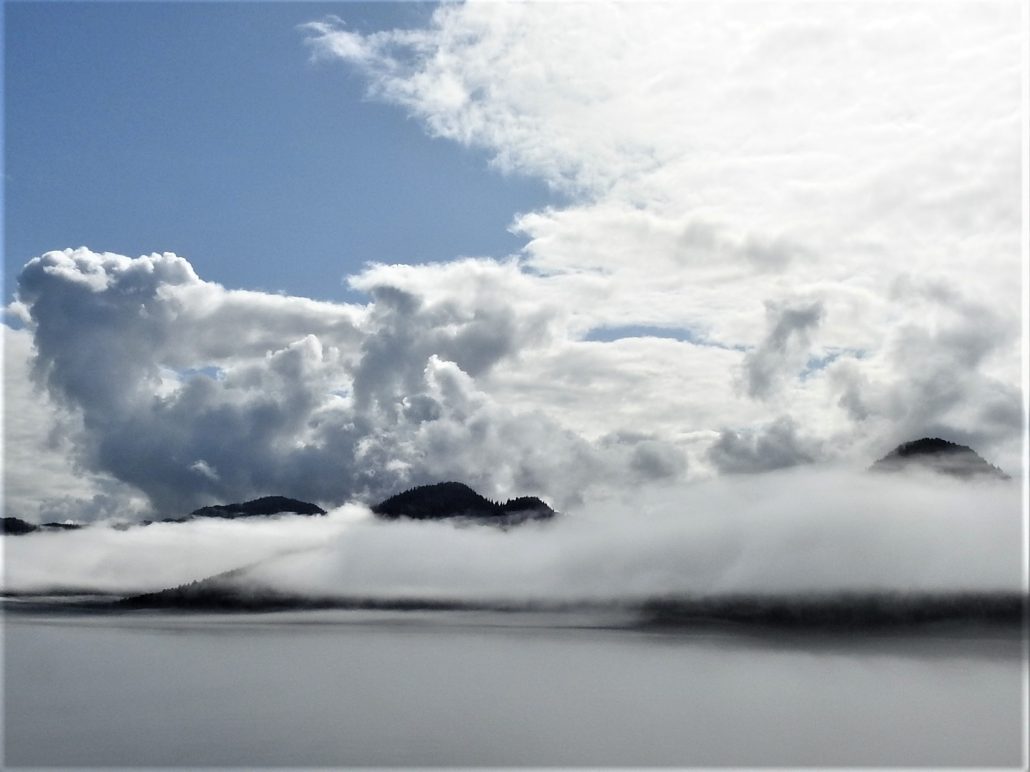 This is the day everyone was waiting for, getting to see a glacier. We woke to a very foggy morning and the captain said we were at the entrance to the glacier, however, since visibility was poor he couldn't go any further. He would stay in the area as long as possible to see if the fog lifted.  The fog would lift a bit and then come back so the waiting began.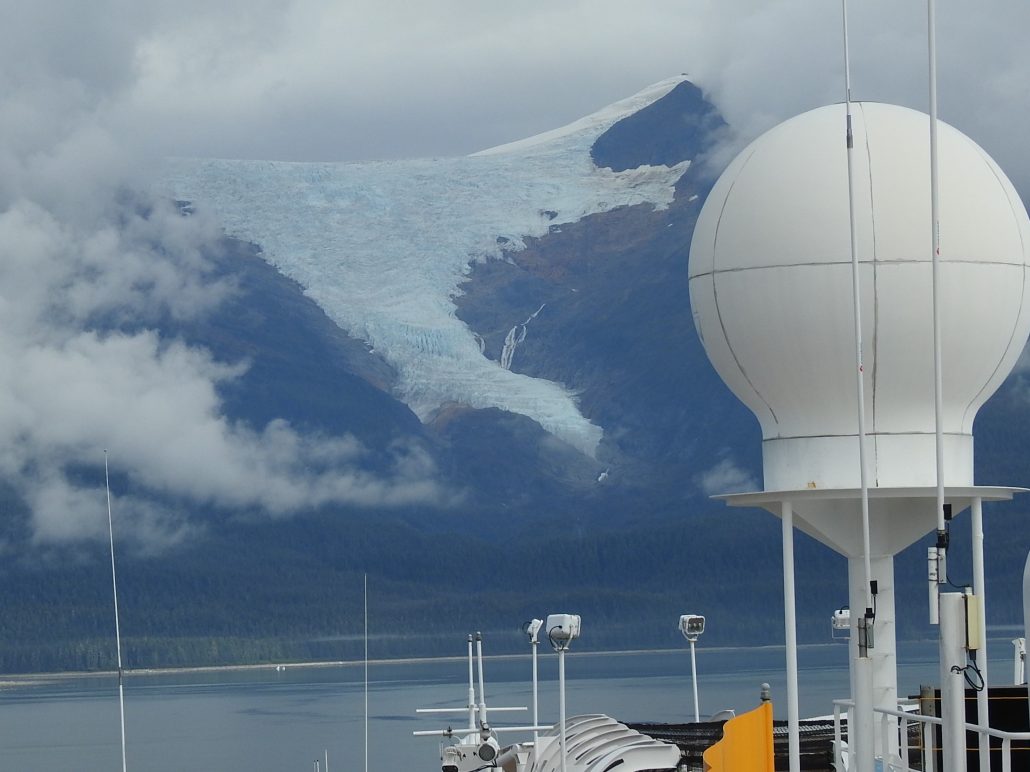 As the fog started to lift our first view was a glacier on the mountain in front of us.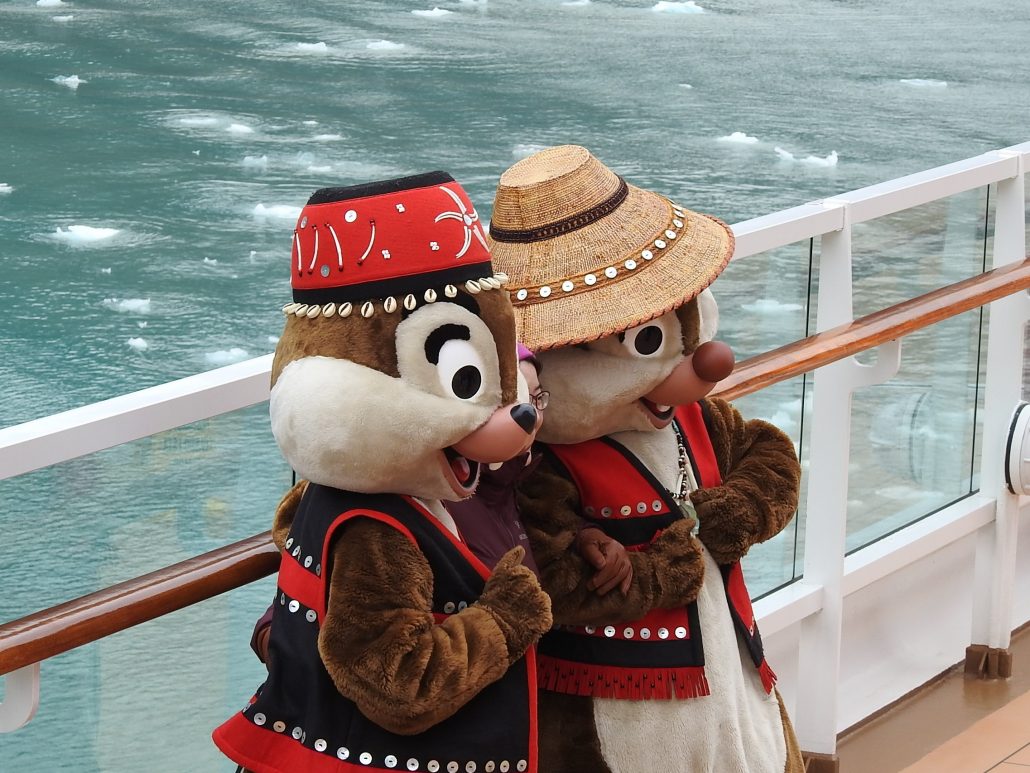 While waiting some friends came out to greet everyone.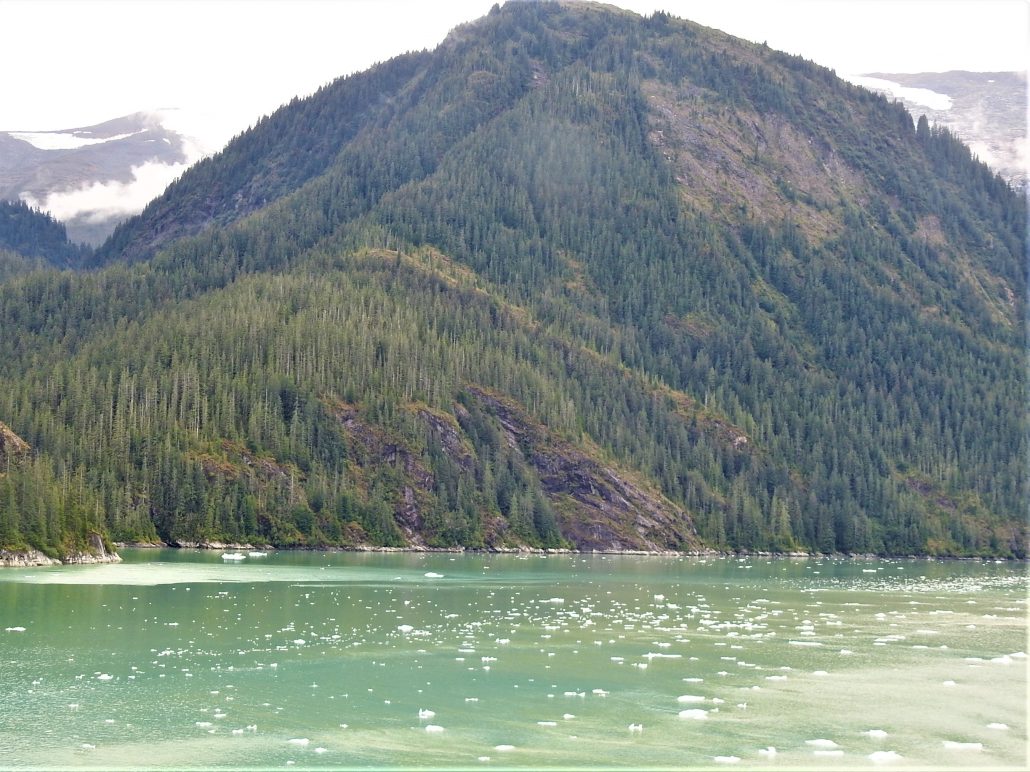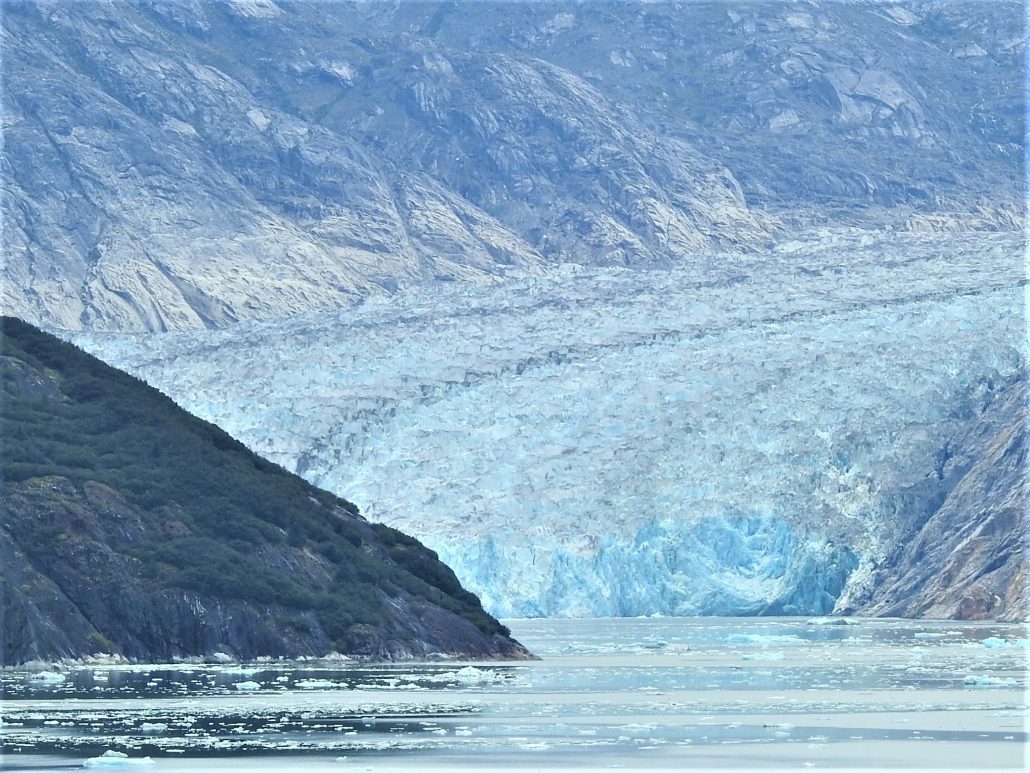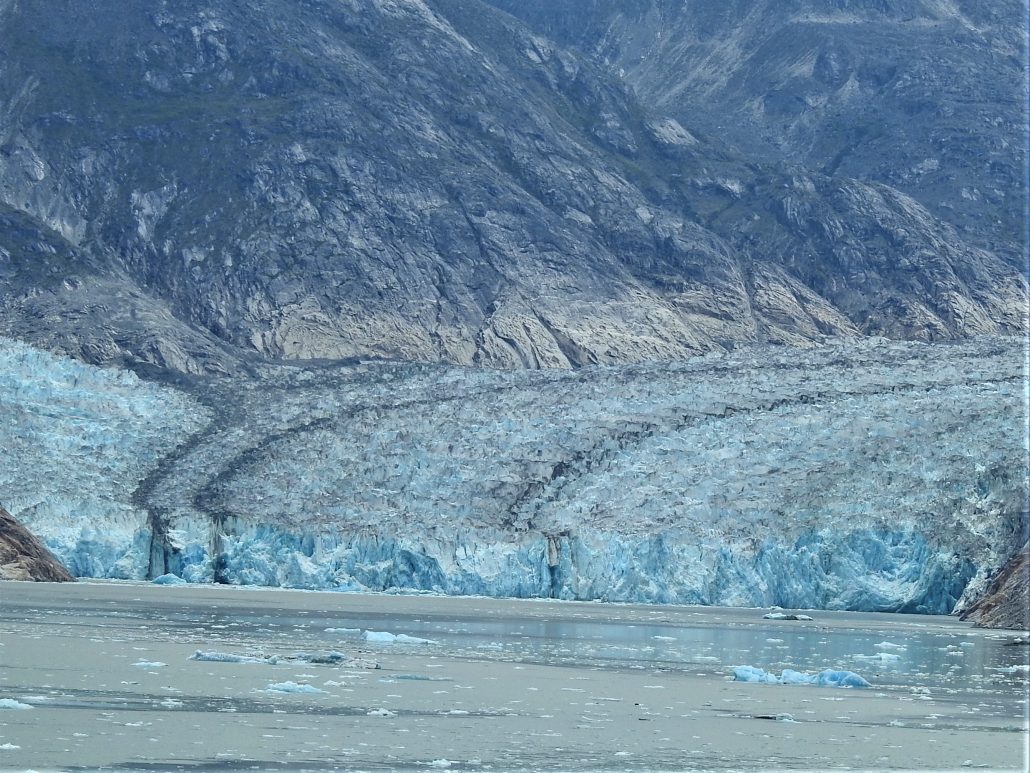 The fog lifted enough for us to be able to proceed and it was worth waiting for. The pictures of Dawes Glacier do not do it justice.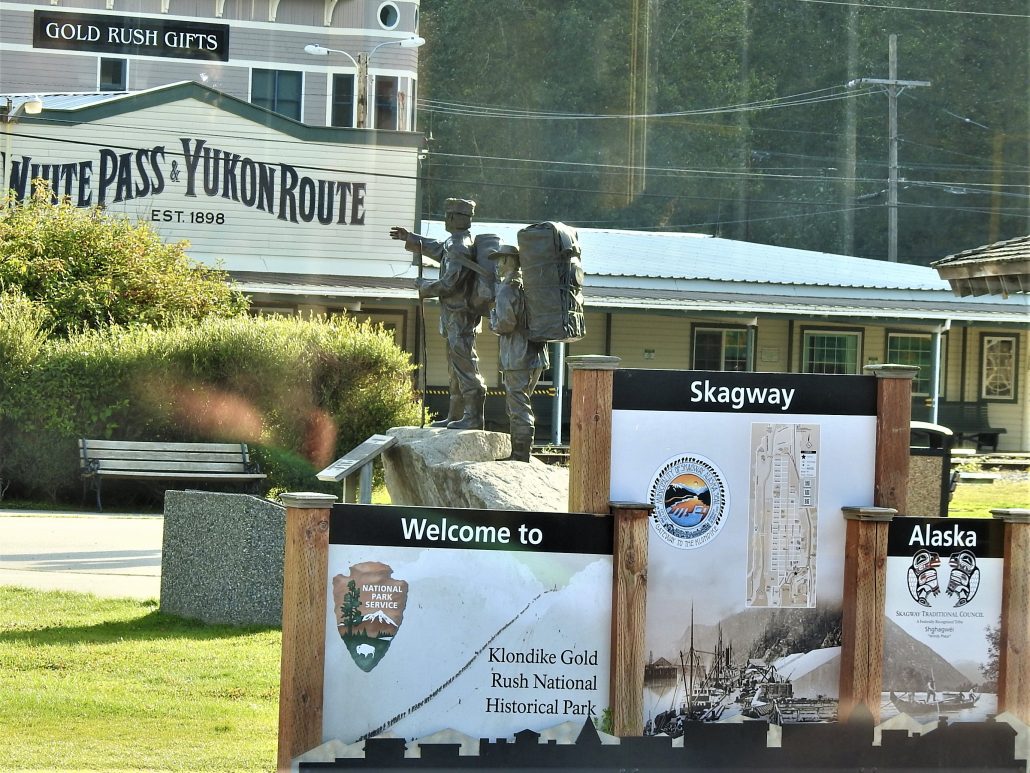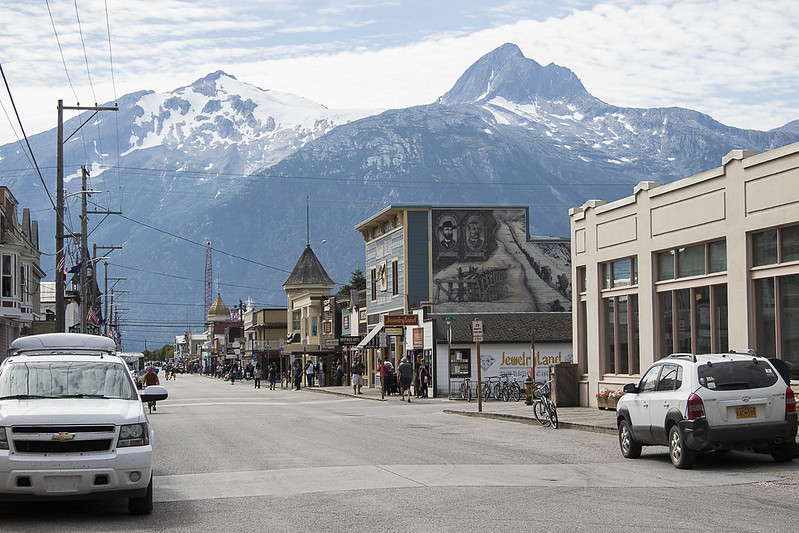 Our first port stop was the town of Skagway, it is an easy port to simply walk into town and to a bit of shopping. On this itinerary all of the towns are in walking distance to the port.
Did you know in the winter months the population of Skagway is under 1000 people?  We chose to do the Original Streetcar Tour and we thoroughly enjoyed it. We had also rented a car from Alamo prior to leaving home and we drove to the Yukon. Passports are required as you are going into Canada and back into the U.S. on the return.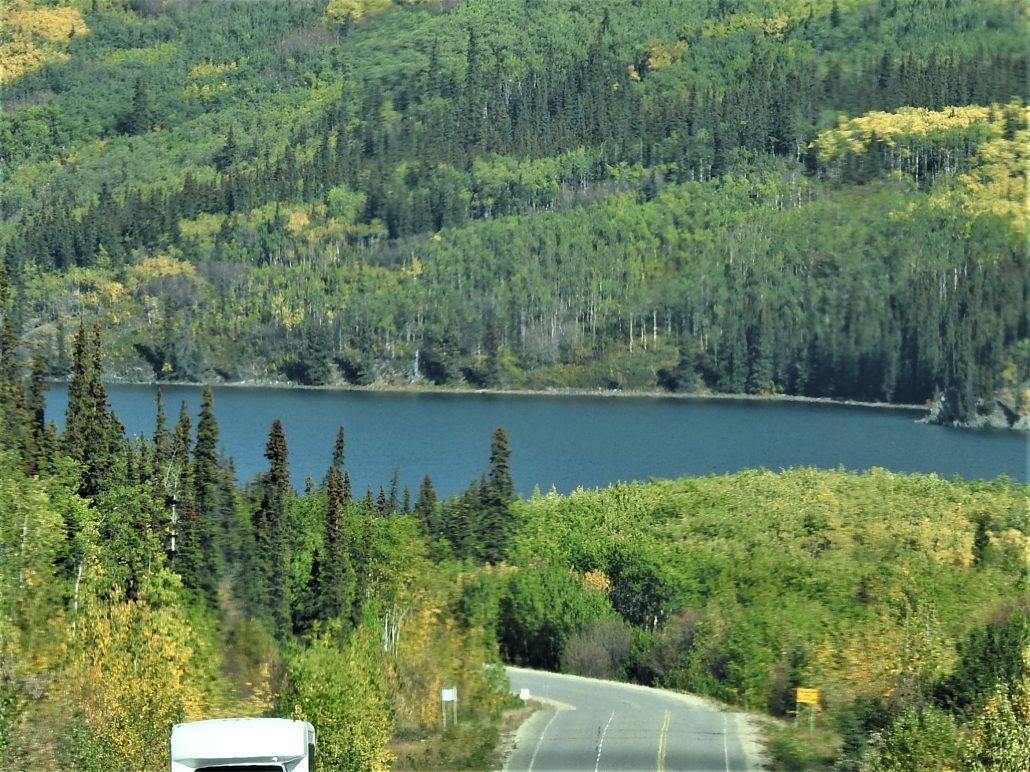 Driving to the Yukon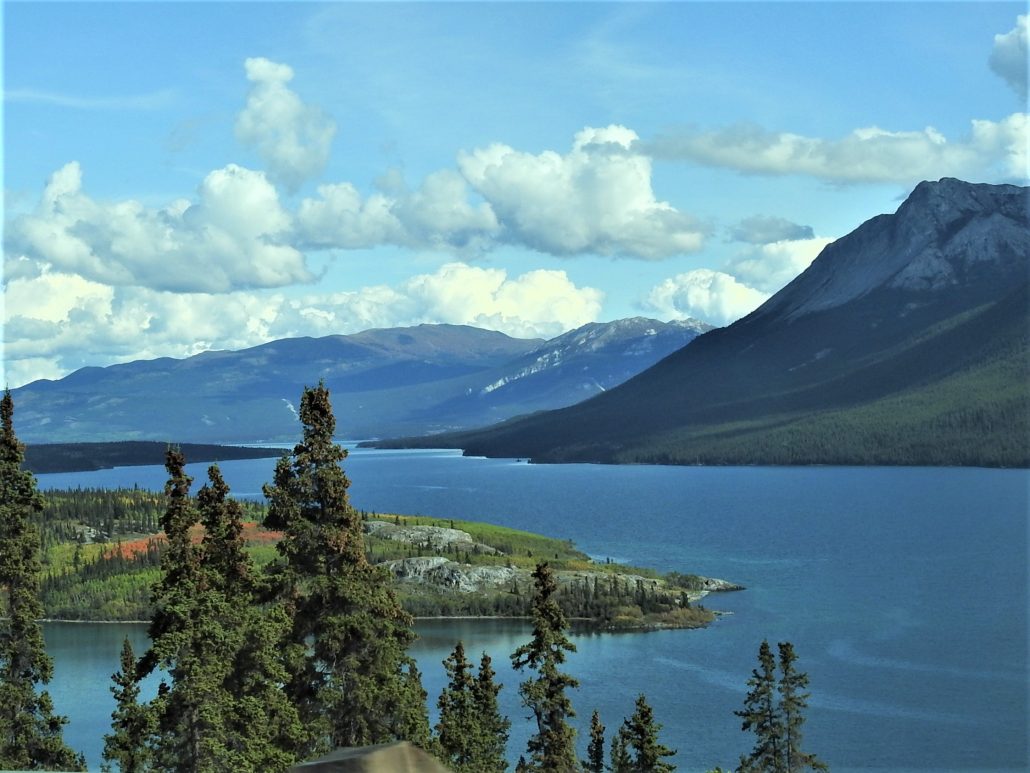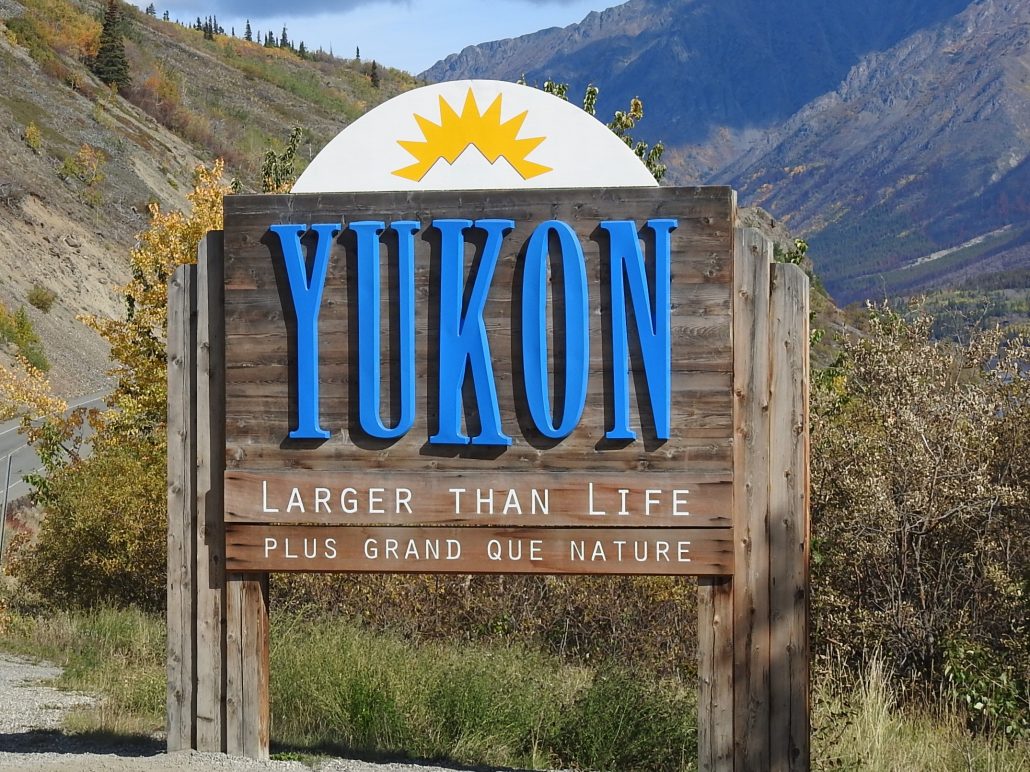 We made it! (Yukon sign)
Read Small World Vacations' Agent Jo's Part 2 of her Disney Cruise to Alaska.
Contact Jo@smallworldvacations.com for assistance with your Disney vacation.