Adventure by Disney to Germany by Agent Leigh Part 2
Day 2 was the much anticipated "Castle Day" We're off to see Neuschwanstein and Hohenschwangau Castles
On certain Adventures they may change days of activities dependent upon the schedules of the locations involved.  On our adventure Days 2 and 3 were switched.  In Germany, stores are closed on Sunday which allows for families to spend time together…which means NO SHOPPING during free time.  I'm sure they heard my gasp of horror so immediately switched it.  (In reality, it's due to the logistics as we were scheduled to leave on Monday but I hope my version made you laugh)
We made the trek to the village of Hohenschwangau via motor coach (with Michael) and besides the absolute picturesque scenery something that struck us was the lack of traffic lights.( Coming from the United States where there are lights to let you know a light is coming up it was unusual.  In fact it wasn't till Berlin that we really saw "traffic" as we know it).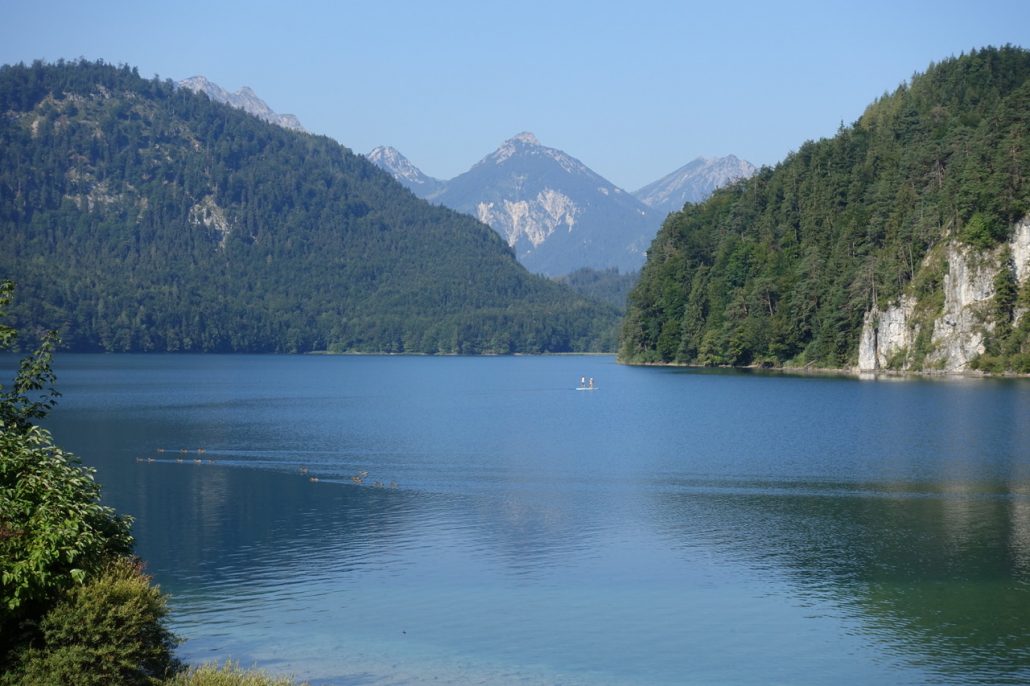 When we arrived, we were greeted with this stunning view. Yes, we were THAT close to the Alps, and yes that is someone paddle boating on the lake.  It's a postcard come to life (And if you manage to forget to take a picture, you can buy pictures like this in the gift store!)
A major advantage to Adventures by Disney for your guided tours is access.  Tickets for items like the Neuschwanstein Castle tour sell out fast; usually by Noon and it requires standing in, you guessed it, queue lines! (Did Disney derive inspiration for those here too? Hmm) When Adventures by Disney is in charge you show up with tickets in hand for the best times.
Agent Tip #4: There is a lot of walking on this Adventure.  Our advice is to bring two pairs of broken in walking shoes. Your feet even in the best of shoes will be tired but there is nothing like the feeling of switching into another great pair to keep on moving!
Neuschwanstein Castle was the inspiration for Walt Disney when creating the focal point for his Magic Kingdoms but like many fairytales it had its beginning as a dark place; the home of the Mad King, Ludwig II
They no longer permit photos inside the Castle itself (for preservation reasons) but we could have walked away happy just seeing the outside.  Truly stunning.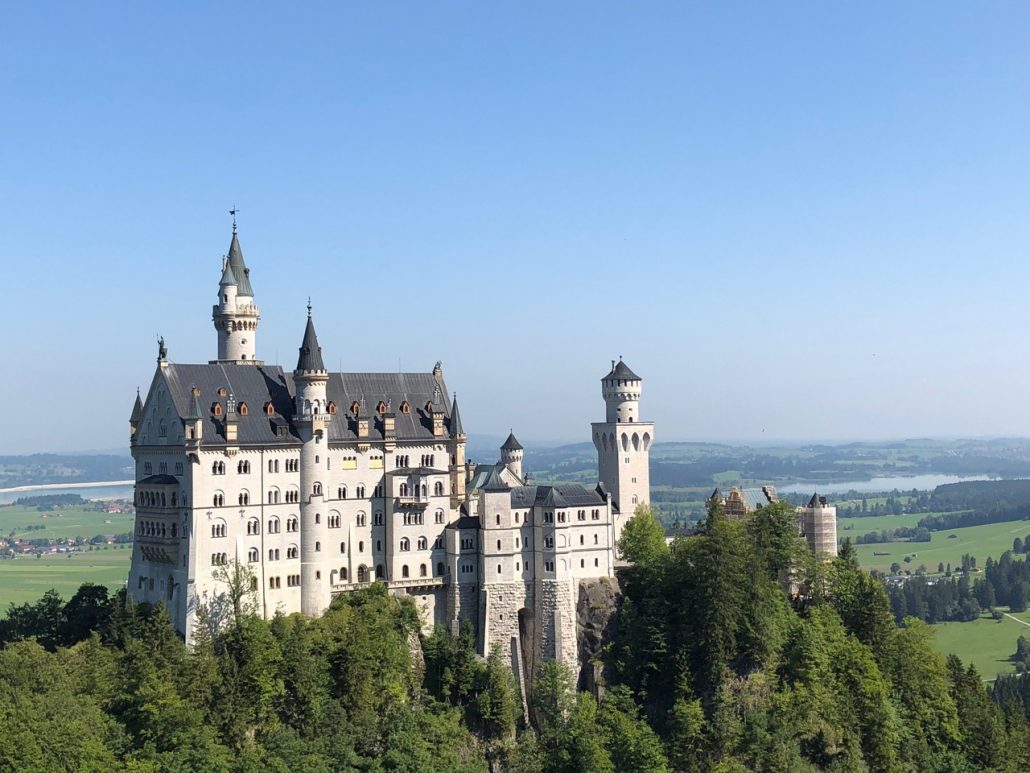 Castle Neuschwanstein not only served as Walt Disney's inspiration for his Castles but also for the movie "The Monuments Men" Millions of dollars of art were hid here during the war by the Nazis. During the war, allied forces named "The Monuments Men" were tasked with recovering these priceless artifacts, many of which were carried down this very staircase.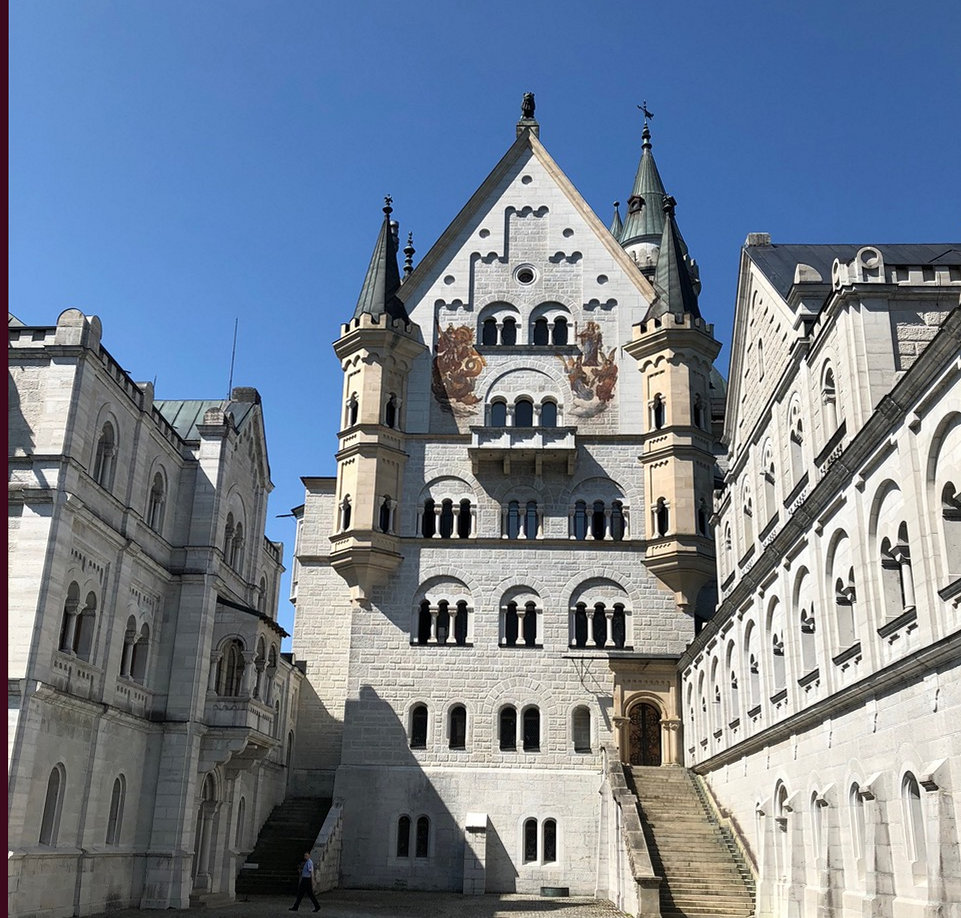 You have the option of coming down from the Castle via foot or horse drawn carriage.
Agent Tip #5: Walk down. It's very easy, all downhill, and shaded.  While the horse drawn carriage option is lovely in theory, there is always a wait and well, a scent.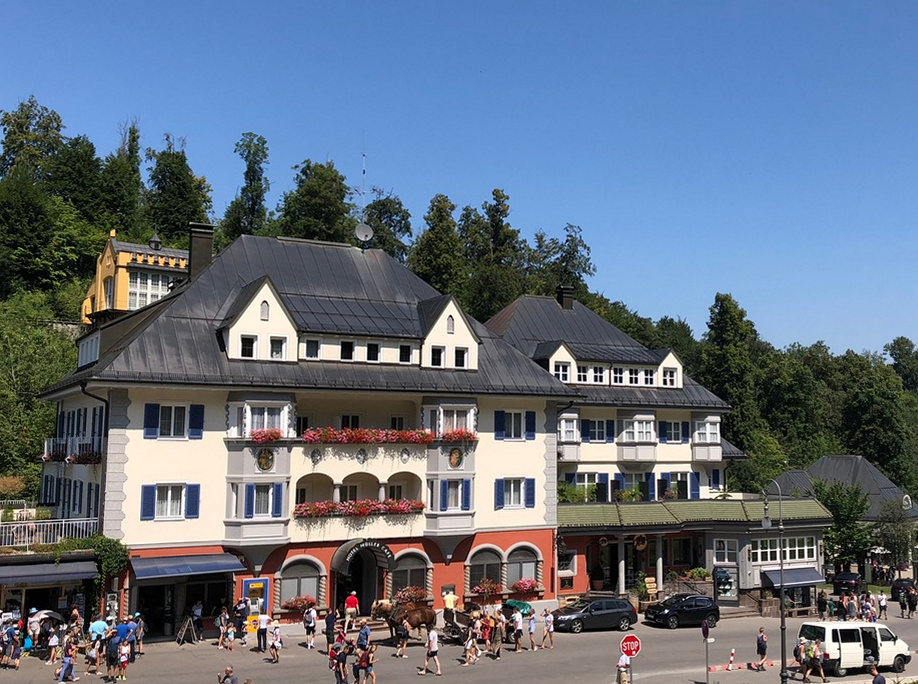 This was our shortened day, so the evening was ours as well. We explored, shopped (remember no stores open tomorrow) and headed to bed early as tomorrow was to be an emotional day.
Adventures by Disney added a visit to Dachau in 2018.  There is an age restriction so in the event you do have children on the Adventure the minimum age to visit is 12.  They do provide an alternate activity for those who do not wish to visit or those with younger children.
Dachau was the first of Nazi concentration camps to open in 1933 run by Heinrich Himmler and originally designed to house "political prisoners" It was also one of the longest running, finally liberated in 1945.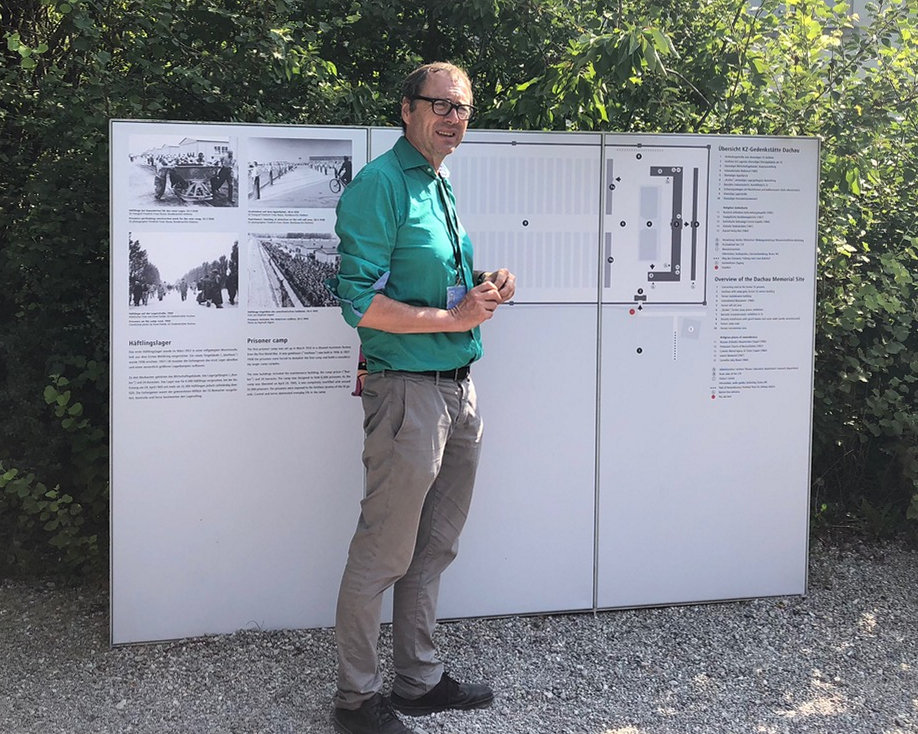 We met Michael again but obviously on a much more somber note. He guided our group through the tour perfectly. The delicacy and professionalism exhibited by both our guides as well as Michael cannot go without being mentioned. They were amazing and checked on each person because it was a very difficult visit.  Suffice to say this is one instance where I will not be going into great detail about what we did or saw.  I did want to share just a few pictures of the Memorials.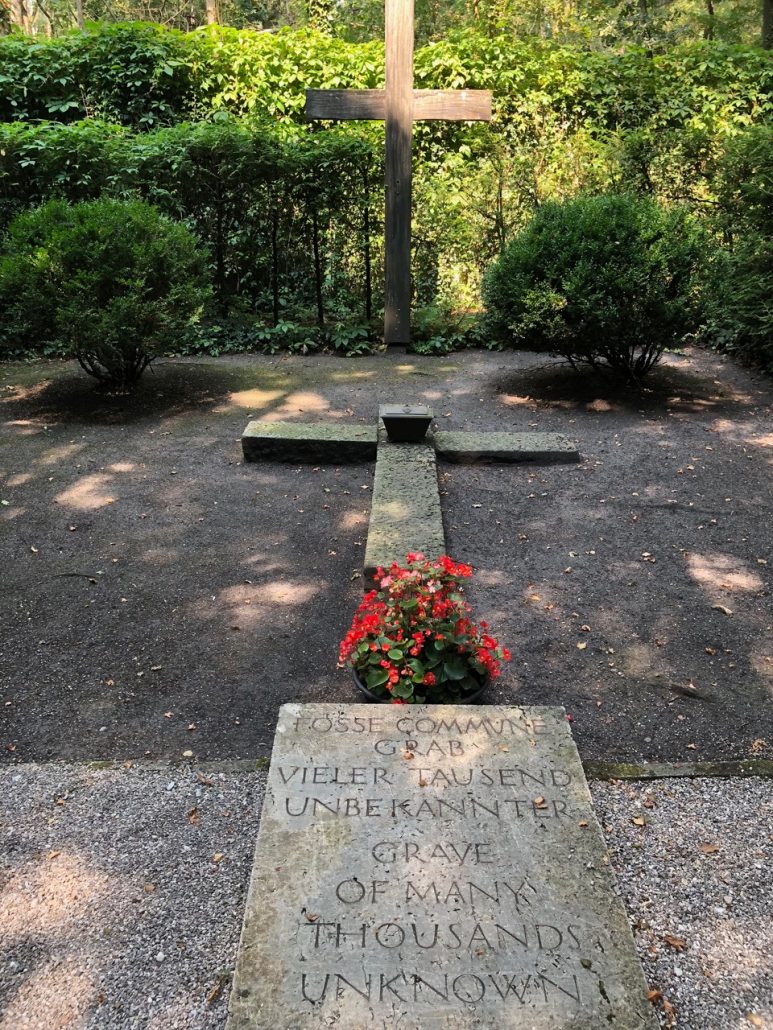 Michael imparted on us that Dachau will stand as a reminder of the past to the world as well as to educate future generations. There was not one person who came away from Dachau without having been affected or changed in some way.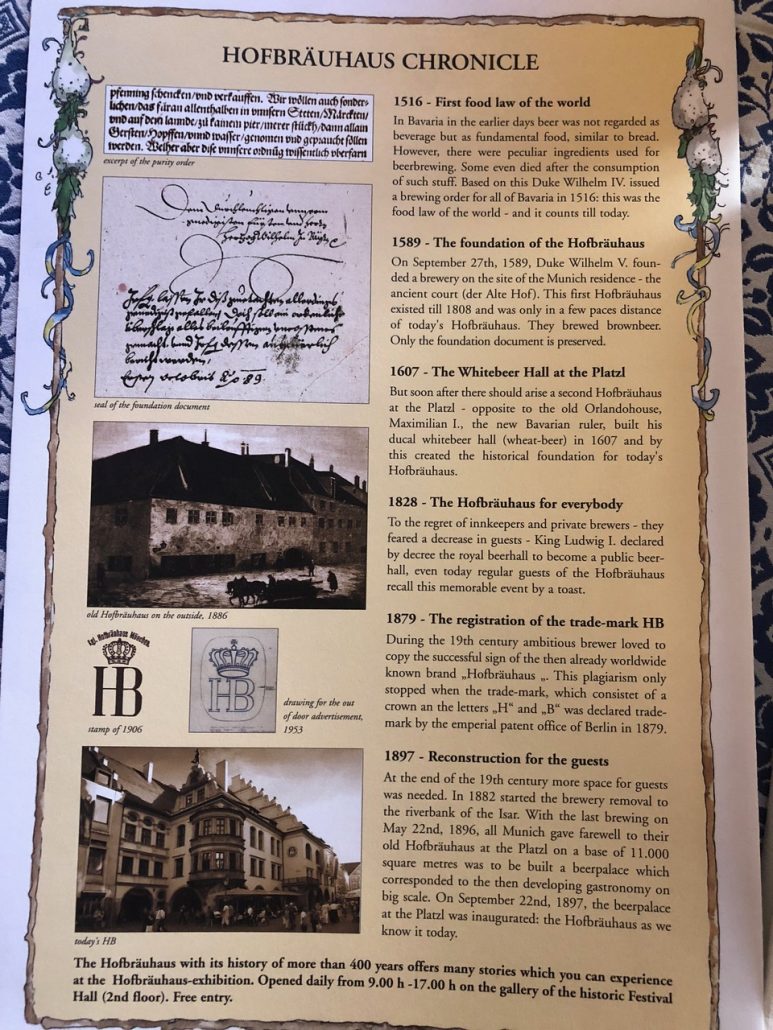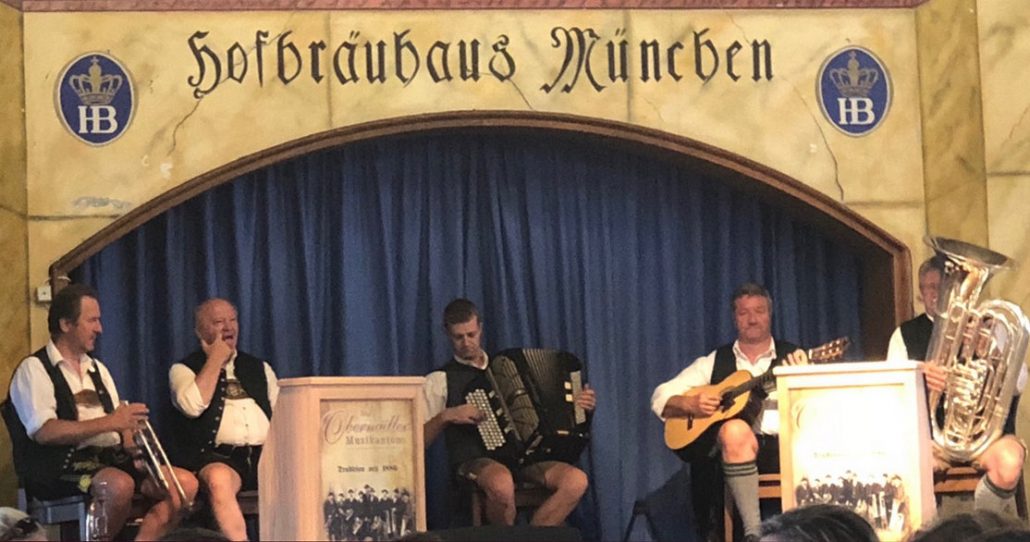 Hofbrauhaus was founded in 1589 and is the oldest public beerhall in Munich.  Admittedly I am not a beer drinker, but for those who are there is no shortage of it as well as an extensive menu and the best feature, the band!
Travel Day!
Saying a sad Auf Wiedersehen (goodbye) to Michael we boarded our Coach and headed for Rothenberg with a short stop in Nuremberg.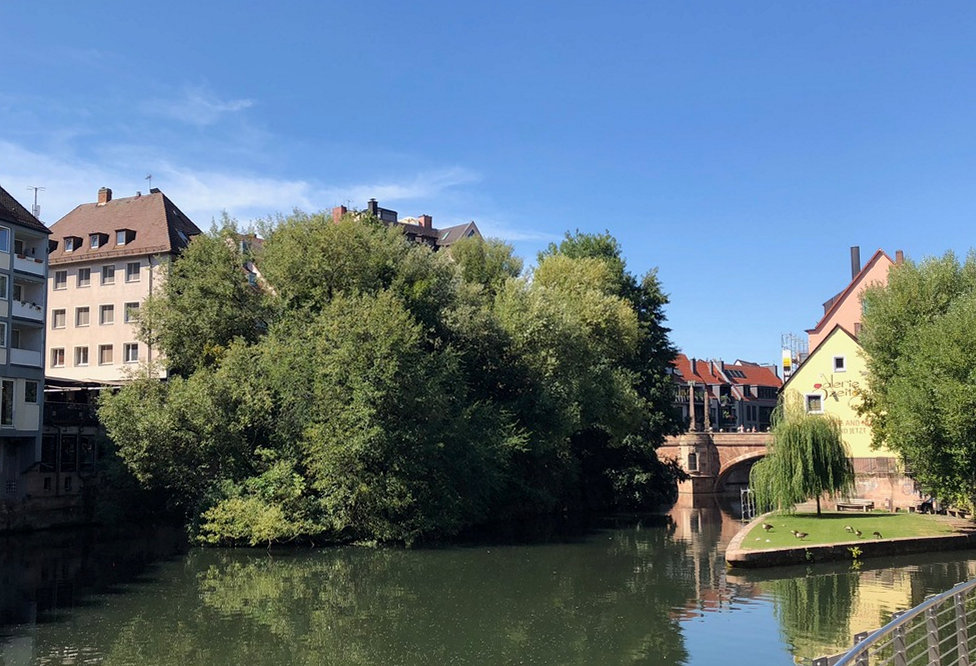 While in Nuremberg we were able to continue to feed our hunger for history with a stop at the Nuremberg Courthouse Room #600.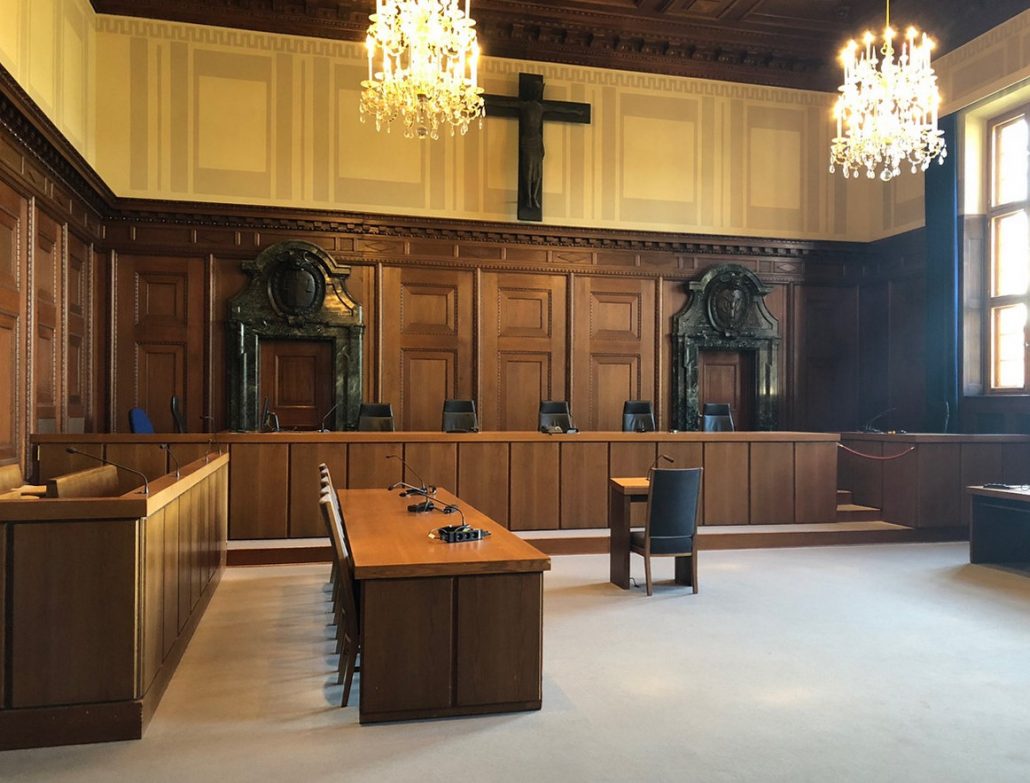 Courtroom #600 was where the Major War Criminals trials were held from 1945 – 1949.  This particular location was settled on mostly because of structural reasons because it was one of the few remaining areas that had not been destroyed in the war.  It's historical significance cannot be overlooked and I wish we had had more time here, but we had many other palaces to visit including one that cannot be overlooked:

We can do a lot, we can keep going…I can do a lot more and keep going further with caffeine, so to Starbucks it was!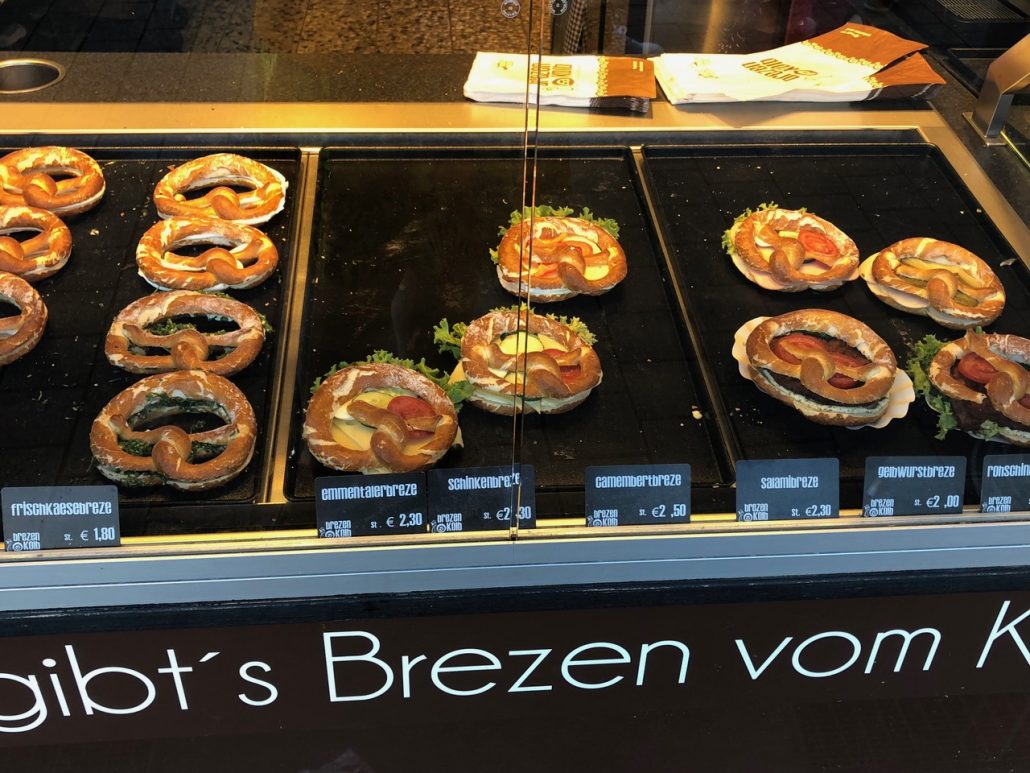 Nuremberg also taught me there is nothing you cannot do with a pretzel..including make sandwiches (delicious)
After  a quick few hours in Nuremberg we were off and heading to Rothenburg Ob Tauber!  
Adventure by Disney to Germany by Agent, Leigh – Part One
Adventures by Disney to Germany by Agent, Leigh – Part Two
Adventures by Disney to Germany by Agent, Leigh – Part Three
Agent Leigh is happy to help you with your own Adventure by Disney. Contact her for assistance at Leigh@smallworldvacations.com 
Her travel companion was Small World Vacations' agent Jo. You can contact her at Jo@smallworldvacations.com
Save up to $1000 on your Adventure by Disney when you book with Small World Vacations. Savings courtesy of Small World Vacation.